The evolution of blogging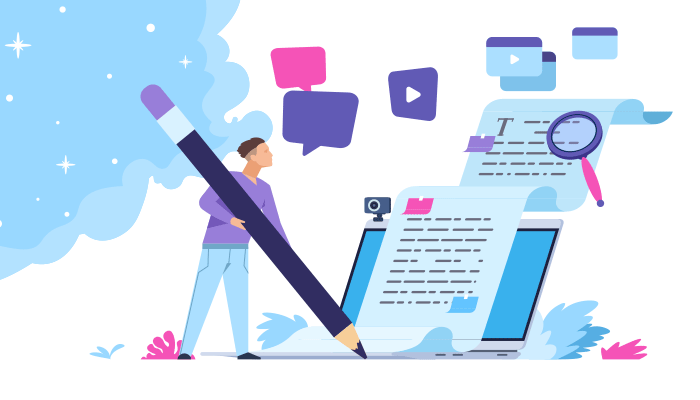 What started for many as a creative outlet has now become a full-time career, as our Influencer Survey 2020 showed there is a record number of bloggers who are professional, with their work providing their main source of income.
At Vuelio, one of the things we're famous for is our weekly blog rankings, celebrating the top 10 blogs across a huge variety of categories, including mainstream topics such as fashion and parenting to more niche interests like craft and beer. Many of these bloggers have told us they started out wanting a place to share their thoughts on topics and issues close to their heart. With the explosion of influencer marketing over recent years, blogging for a lot of those in our rankings has gone from being a hobby to a full-time job, with blogging now an established career path.
Not only has blogging become a profession, but blogs have become credible sources of information, with people following their favourites for recipe inspiration, beauty tips or fitness workouts – all of which have been particularly useful in lockdown! This has allowed creators and their audiences to share experiences and led to the creation of new communities.
A perfect example of community is with mental health bloggers. Last month we sponsored the Mental Health Blog Awards, which brought together and celebrated the work of those blogging, podcasting and vlogging about mental health.
And in a few months, we'll be celebrating our own community of bloggers, vloggers, podcasters and influencers at the annual Online Influence Awards. For the first time, nominations are open for a chance to be shortlisted, before our independent judging panel selects winners. There are 14 categories from fashion, food and fitness to disruptor and newcomer – and entry is free.
The phrase 'write what you know' has never been more true when it comes to blogging, so whether you're passionate about pets or bonkers for baking why not get creative and share your love through the power of words with your very own blog – and if it's before 9 October, you could be our next Best Newcomer.
Top 5 tips for starting a blog
1. Find your passion and stick to it – a single topic or niche can help you grow a loyal and engaged audience
2. Don't waste time trying to be everywhere at once – work out what channels work, and don't work, for you
3. Post consistently – if it's once a week or once a day, a consistent schedule keeps your audience engaged
4. Read other blogs and comment – blogging is a community, you don't have to be part of it but if you're looking to reach more people then the community can help you grow
5. Make sure you're listed in Vuelio – only blogs listed in the Vuelio Media Database can be ranked in our top 10s
https://www.vuelio.com/uk/wp-content/uploads/2020/08/Evolution-blogging-feature-image.png
400
700
Rebecca Potts
https://www.vuelio.com/uk/wp-content/uploads/2023/09/vuelio-logo-200px.png
Rebecca Potts
2020-08-18 13:54:08
2020-08-19 12:10:17
The evolution of blogging