LGBT+ Spotlight: Justin Myers, The Guyliner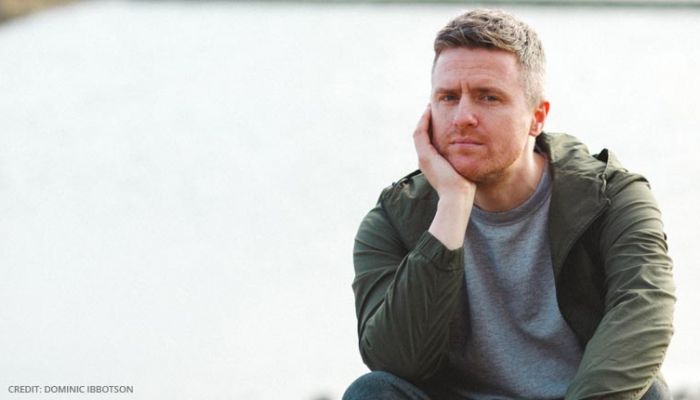 Justin Myers has once again been ranked number one in top 10 LGBT+ blogs with The Guyliner. Covering a huge range of LGBT+ issues, as well his incredibly popular Guardian Blind Dates reviews, Justin is also a freelance writer and can be found in many of the nationals.
We caught up with Justin who told us about his blogging and community, the LGBT+ community and trolling online, brands earning their rainbow and how he works with PRs.
How do you describe what you do?
I'm an author, writer and journalist who writes about dating and relationships, LGBTQ issues, popular culture and the kind of world we live in today, on my own blog and in national newspapers and magazines. I use my own experiences, in a way, to explore things happening in society – either to make sense of them or just, you know, talk them out.
I'm told a lot of what I do is expressing things other people are thinking or feeling. Maybe they don't have the platform or means to articulate them, or didn't even know they had a strong opinion on something until they read someone else's. A lot of responsibility comes with this, as not everyone uses the kind of reach I have for good.
Oh, and I also write funny stuff, writing satirical, but hopefully also thought-provoking, analyses of the Guardian's Blind Date column. I can do light and high, or I can do dark and low, and I enjoy both the same. I make people laugh and I make people think and each is as important as the other.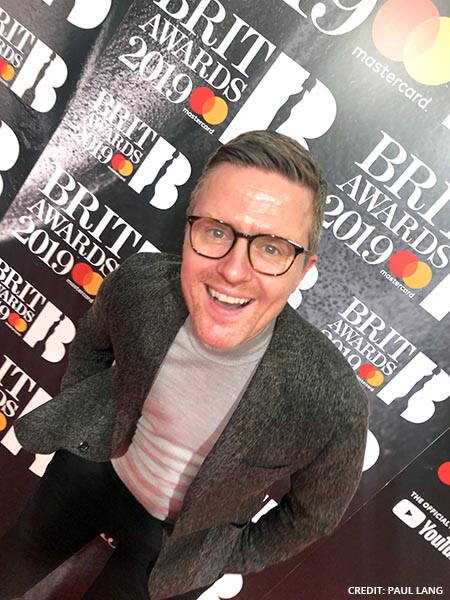 How do you use different social media channels with your blog?
My main home as The Guyliner is on Twitter. I have a very engaged audience there and I guess that's where my, um, personality – if you can call it that – has been cultivated. There is nothing more boring than tweeting nothing but links to your own work, though, so amid all the promo I still tweet whatever pops into my head, whenever. Twitter can be a good way of sounding out or formulating ideas – it's a good testing ground for me.
Instagram is trickier because I'm very much about the words, but I do have a solid audience there who enjoy interacting. It's good to share books I've been reading, products I'm sent, or events I'm invited to – things that would be more interesting visually. And if someone happens to say I look cute in a picture, despite all evidence to the contrary, who am I to argue?
Facebook is mainly a promotional tool, but I have some loyal, engaged readers there too.
Is society getting better or worse for the LGBT+ community?
Peaks and troughs. It's one of those cruel tricks, isn't it, that it's like a payoff – for every bit of progress, something else is taken away. I'm concerned and horrified by the open, brazen transphobia I see in established media, coming from people I had assumed knew better. I know there are plenty of LGBTQ+ people young and old still facing abuse daily. The laws have changed, some attitudes have too, but sometimes the progress feels glacial. I've written some very popular pieces on The Guyliner about homophobia in the last year that have shown it's still a huge problem. The LGBTQ+ community can have this reputation as some kind of permanently warring faction of attention-seekers, but I am cheered by the largely positive relationships I see between the distinct groups. We're all very different, but I do like how we speak up for one another. Things will get better if we pull together, I guess. I hope so anyway – we need to move forward.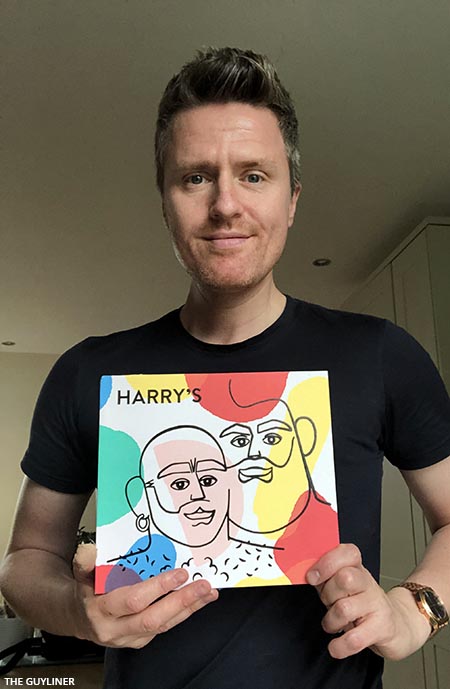 Have you ever experienced online trolling?
I've usually been quite lucky that, I guess, I've never been much of a controversialist so to have a visceral reaction to something I'd written would be quite odd. That said, yes, some online commenters have said threatening or hurtful things about me. I'm sad to say this is usually from straight people who object to my having a platform to discuss issues that may force them to adapt their lives in some way, especially if I'm using an ostensibly straight platform – my column for GQ, for example – to say it.
Someone once said people like me should be murdered; I mean, where am I supposed to go with that? This was large as life, on Facebook, with their real name and a profile photo visible. They just don't care. I can either let it drive me mad, or I can move on and think of something else. I'm working on the moving on part. Writing helps.
Why are Pride events important?
It depends who you are. They're important for LGBTQ+ visibility, to normalise our existence for people who may not wish to admit that. 'Normalising' something doesn't mean making it boring, or acceptable to a straight person, or fit in with the traditional long-held default. It's about changing that default. We exist. It's a statement of intent: this is your world but today, at Pride, it's ours. And for the community itself, of course, it's even more important.
That should be the number one focus. For people of any persuasion worried they might not belong, they may be able to come to Pride and find someone like them. And even if they can't, or they're not sure they belong, then Pride should encourage and comfort them that you can still be celebrated, should you wish to join in. Pride is an invitation, an option – it's not the only way, but it can be a good place to start.
What's the best ways for brands to get involved without them just woke-washing?
Talk to LGBTQ+ people about what they need, what's lacking, how they want to be celebrated or assisted. Brands should ask themselves if they are truly amplifying and elevating LGBTQ+ voices and stories. Is there a tangible good? And also, make very transparent what percentage of your proceeds for your Pride-themed product is going back into the community. If it's not 100% of profits – for that particular product, service, or special edition during a particular timeframe – I would… be disappointed. Earn your rainbow.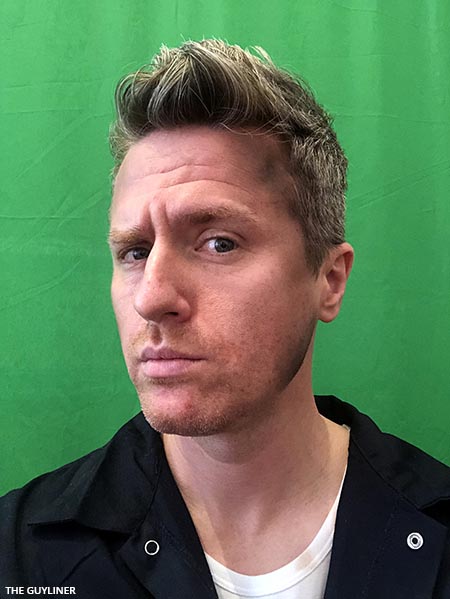 What are the best campaigns/collaborations you've worked on?
I've recently done some work with a global health company on an HIV education campaign, which was great fun, and involved shooting some videos dressed as a mechanic, alongside iconic Irish drag artist and activist Panti Bliss and some leading influencers. It's called My HIV My Rules [pictured] and should be going live over the summer.
What advice would you give PRs looking to work with you?
I say no to almost everything so it will have to be really good! I am very protective of my audience and know what they expect from me – they trust me. So I guess I would say to any PR, please do some research on what I'm about – and have been for the last nine years – and if you think my voice and reach would be useful, get in touch. I get a lot of offers of stats-based pieces from research commissioned by a brand unrelated to the subject – casinos doing reports on dating, for example – but that's not what I'm looking for. Genuine, surprising, shareable, useful, evocative – it needs to hit at least two of those to be considered.
Do you accept press releases?
I prefer only direct, targeted communications for my work as The Guyliner.
What other blogs do you read?
I read blogs about music, grooming, fashion and popular culture, and stuff by other LGBTQ+ writers, of course. My preferred way of finding this content is through Twitter or Instagram. I think it's best I don't play favourites, so I'd better keep which ones to myself!
https://www.vuelio.com/uk/wp-content/uploads/2019/07/Justin-Myers-feature-2019.jpg
430
760
Holly Hodges
https://www.vuelio.com/uk/wp-content/uploads/2019/09/vuelio-logo.png
Holly Hodges
2019-07-03 10:30:38
2019-07-03 15:11:56
LGBT+ Spotlight: Justin Myers, The Guyliner