LGBT+ Spotlight: Kate Everall, LesBeMums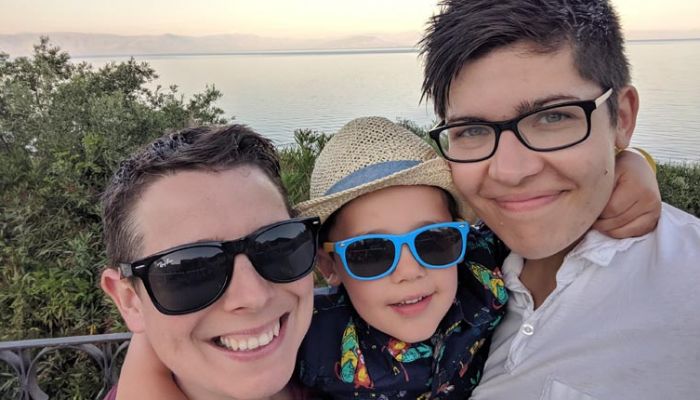 LesBeMums has one again been ranked as one of the top LGBT+ blogs in the UK. Following authors Kate and Sharon's journey to have a child, seven years on and they now cover life as same-sex parents as well as everything you'd expect from an excellent family blog.
We spoke to Kate about whether society is getting better or worse for the LGBT+ community, how brands can work with LGBT and Pride without 'woke-washing' and her favourite blogs to read.  
How do you describe what you do?
We are very much bloggers as opposed to 'influencers', although at the moment blogging is still a hobby for us. That being said, we still take our platform seriously and respect those that follow us, so we always try our best to make decent and relatable content! As a same sex family, we are still under-represented in so many areas, so it is our job to raise awareness and increase visibility. I'd love to see more equal representation and, one day, see more bloggers using diversity clauses in their contracts so that there's more encouragement for brands to be more diverse in mainstream advertising and brand work.
We would be doing our son a disservice if we didn't at least try fight our backsides off trying to make sure he's represented at least somewhat in society.
How do you use different social media channels with your blog?
A lot of the time we use social channels to promote our blog, however over the past year or so we've been using it to engage with our audience a lot more and have the conversations that perhaps a blog cannot offer.
Not only that, we've also been using the 'embed' feature a lot more – especially with Instagram. Embedding an Instagram image or tweet creates an easy link to your channel, and from a brand's perspective if they're thinking of working with you, it can also show how well a post has done and how interactive your audience are.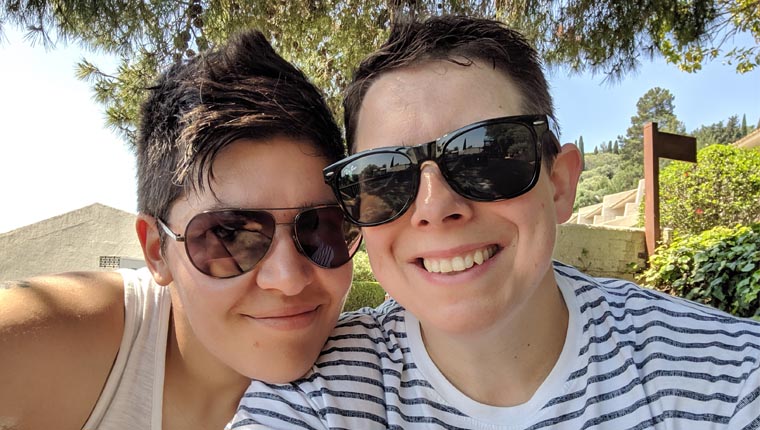 Is society getting better or worse for the LGBT+ community?
Gosh, what a question! On one hand, huge steps are being made if you think about a couple of recent television adverts (Gillette and McCain Chips spring to mind, where members of the LGBTQ+ community are featured) or the time Will Young read a children's bedtime story about Two Dads on Cbeebies, but on the other hand we're also having countless MP's weigh in on whether or not children should be "exposed" to families like mine in Primary school as part of their teachings on the Equalities Act. On top of that, there has been an 81% increase on hate crime against the Trans community!
So whilst I think as a society people are becoming more informed and accepting of us as a community, I think recent events have led to a small, although very vocal and powerful, minority being given a platform to share their "opinions" as legitimate debate – and that's not ok. More needs to be done as I fear we'll slowly move backwards.
Have you ever experienced online trolling?
Thankfully not (touch wood) but I have witnessed some horrendous bullying (because that's what it is at the end of the day) and it's awful to watch as you feel completely helpless. To be honest, I do expect it being a member of the LGBTQ+ community and an outspoken one at that, so I'm surprised it's not happened.
Why are Pride events important?
Where do I start? Pride is, first and foremost, a protest to amplify the inequality that still happens for us as a community around the world. Even though we may have a lot of equal rights here in the UK now, leading to people questioning why we still need Pride, there are dozens of places in the world where it is very much legal to kill someone for being LGBTQ+ and we as a community need to remain united against this and speak for those who cannot.
Pride is also a chance to break barriers, increase our visibility as a community, and generally celebrate who we are and proudly. If we don't, who else will?
What's the best ways for brands to get involved without them just woke-washing?
*Googles 'woke-washing'* Ah Yes! I could speak about this all day. I'm so tired of having our rainbow appropriated for a brand's profit without giving anything back, and this year I challenged a lot of brands on their use of our rainbow for their 'Pride' collections. It felt good, and I think more people need to hold brands accountable when their 'ally' status is clearly seasonal.
Despite what brands think, it is so easy to be a genuine ally during Pride season. Donations to LGBTQ+ charities are obviously the best way to start, especially if you're selling 'Pride' related items. Internally, make sure your policies on discrimination are up to scratch and that you have an inclusive workforce. Long term, make sure you are vocal with your support for our community and challenge discrimination – there's nothing worse than a company bringing out rainbow themed items while at the same time being associated with anti-LGBTQ charities, organisations or businesses. Lastly, be inclusive all year round! Society is no longer made up of white, straight, middle class families – so make sure your advertising represents this.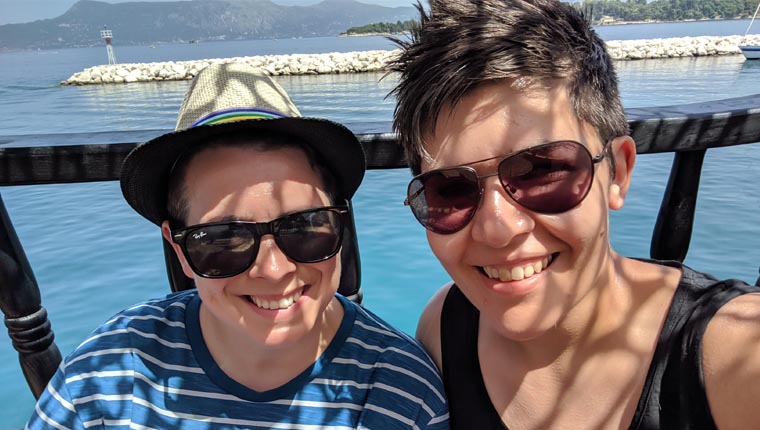 What are the best campaigns/collaborations you've worked on?
The most memorable campaigns and collaborations are always ones that have treated families like mine equally and not as a token (we can smell it a mile off).
One of our favourites still is our yearly collaboration with Camp Bestival. Not only is the PR team behind the festival inclusive, but they're open to conversation – something many PRs still aren't willing to do. The festival itself this year is one of the most diverse I've seen and I'm really excited to be a part of that.
What advice would you give PRs looking to work with you?
Don't just include or invite us because you feel you have to, include us because you want to. We get a lot of emails – especially during Pride season – asking us to promote XYZ or be a part of a Pride-related promotion, but we are quick to realise when we're being used as their token diverse family, because we're quite often the only diverse family invited or there's radio silence from that PR the rest of the year!
I'd love to one day be part of a team or ambassadorship where families like mine or those of different colour are the MAJORITY!
Do you accept press releases?
We do, as long as there's a person at the other end of the release and we haven't been addressed as 'Dear <unknown>'!
What other blogs do you read?
As expected, we read quite a few LGBTQ blogs – especially ones that talk about LGBTQ culture and history – but we also enjoy reading travel blogs, as well as family blogs with children around the same age as our son.
Our favourites at the moment are: Meet The Wildes for their photography, All The Joie for their family and food updates (I frickin' love watching Danielle cook on Instagram!) from across the pond, Snapshots & Adventures because they're local to us and I love following their recommendations, and Sareta Fontaine who is still a new find for me, but I love their colourful and eclectic style of posts.
https://www.vuelio.com/uk/wp-content/uploads/2019/07/LesBeMums-2019-2-feature.jpg
430
760
Holly Hodges
https://www.vuelio.com/uk/wp-content/uploads/2019/09/vuelio-logo.png
Holly Hodges
2019-07-03 09:30:08
2019-07-04 09:04:04
LGBT+ Spotlight: Kate Everall, LesBeMums