Paper round (up): upcoming changes across the national press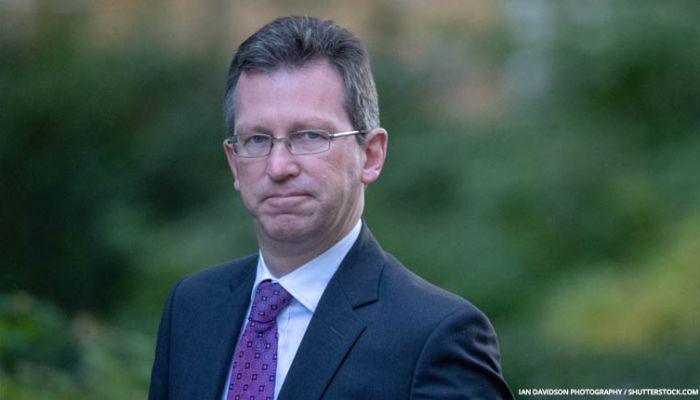 The Times (and The Sunday Times, Evening Standard, and The Independent)– could be a changin' according to industry commentators and Bob Dylan. Though Bob probably wasn't referring to the 2019 UK newspaper scene…
Culture Secretary Jeremy Wright [pictured], however, is fully briefed on changing times in print media, having been tasked with big decisions for resource sharing across The Times and The Sunday Times as well as editorial freedom at the Evening Standard and The Independent. Whether or not Page 3 girls should have stayed in The Sun may have grabbed more headlines than these head-scratchers so far, but the consequences here will have greater impact for the newspaper industry and how it works.
Changes for The Times and The Sunday Times would involve a blurring of boundary lines originally put in place between the two papers for Rupert Murdoch's purchase back in 1981. These guidelines ensured separate teams, editors and newsrooms – and presumably lunchtime cliques and coffee rounds – for the publications. The application to the Department for Digital, Culture, Media and Sport for amendments, if okayed by the Culture Secretary, would change that.
Will a future of combined news teams and mass redundancies automatically follow? Not necessarily. For The Sunday Times editor Martin Ivens, sharing editorial resources across the papers would 'avoid duplication and invest more in the agenda-setting journalism we are famous for'. Times editor John Witherow sees it as a way to 'stay competitive' and 'build a sustainable future for Times journalism'. Word is that the Culture Secretary is preparing to accept revised plans from the papers.
Also on the Government agenda is an inquiry into editorial independence at the Evening Standard and The Independent regarding the sale of 30% of holdings in the news brands to owner Evgeny Lebedev. So far, Wright hasn't been persuaded that full editorial independence will continue across the papers, Lebedev having previously sold stakes in The Independent and 30% of Lebedev Holdings to Sultan Muhammad Abuljadayel, a businessman with ties to Saudi Arabia's state-owned bank. The Standard is reported to have made a loss of around £12m last year, resulting in cuts to the editorial team and a cost-saving move to merge print and digital operations. Depending on the inquiry's findings, the future of both papers could change dramatically – lots for the Culture Secretary to take into consideration, and those of us working within the industry, too…
For those who work regularly with journalists across each of these papers, the future is uncertain. Editorial resource sharing means a greater potential reach for PRs pitching in content and ideas across multiple papers, but at the same time there's a danger of losing valuable longstanding contacts if cuts are around the corner.  What is certain is that the print landscape will continue to shift and change as time marches on. And that coffee rounds at the big papers are going to take a long time, if resource sharing is the way things are going.
https://www.vuelio.com/uk/wp-content/uploads/2019/07/Jeremy-Wright.jpg
430
760
Phoebe-Jane Boyd
https://www.vuelio.com/uk/wp-content/uploads/2019/09/vuelio-logo.png
Phoebe-Jane Boyd
2019-07-02 14:43:06
2019-07-02 14:47:18
Paper round (up): upcoming changes across the national press