Literature blog spotlight: Dane Cobain, SocialBookshelves.com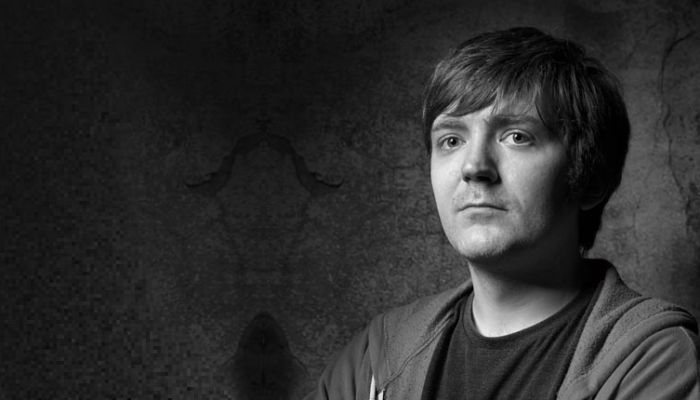 Dane Cobain is the author of SocialBookshelves.com, a top 10 UK Literature Blog. A record of all the books Dane reads, SocialBookshelves.com covers every genre and each review is the same number of words as the number of pages in the book.
We spoke to Dane about the book community online, the future of blogging, his favourite new authors and how he likes to work with PRs.  
How do you describe what you do to other people?
This is a great question because I do quite a lot and different people know me for different things. For example, in my local open mic scene, I'm known as a singer/songwriter. First and foremost, I consider myself to be a writer, and so I tell people that I write books and blog posts for a living. Sometimes I'm writing for myself and sometimes I'm being paid to write for other people. So while I am a blogger, that's not the only thing that I do. I wear a lot of hats!
How much of a community is there around literary bloggers?
For me, I think that it's more that there's an overall 'bookish' community. Most of the activity takes place on social networking platforms, so there's a thriving 'Bookstagram' community and I myself make 'BookTube' videos and take part in the community there. Book Twitter is also thriving but I tend to avoid it as there can be a lot of negativity and there's a tendency for people to go on witch hunts. At least from what I've seen of people talking about it on BookTube, even the people who take part in Book Twitter recognise that it's kind of toxic at times, although it does of course have plenty of plus sides too. For bloggers, there might not necessarily be a community around blogging, but they'll typically take part on another platform. For example, perhaps their blog also has a Bookstagram account and they drive traffic and engagement to their blog through that.
What's the best thing about being a professional blogger?
I consider myself to be a professional writer, of which blogging probably makes up somewhere between 30-50% of my work. My own personal blogs etc. do bring in some income, but only a small proportion. But they do allow me to charge a premium for my services when I write blogs for other people. I'd have to say that the best thing is that I have a flexible job where I'm my own boss, I control my own destiny and I'm doing what I love. It feels as though everything is aligned, so whether I'm writing for myself or I'm writing for a client, I'm pushing my career in the right direction.
What does the future of blogging look like?
This is another good question and it's a tough one to answer. I suppose that arguably the most important trend will be the diversification of the blogosphere. What I mean by that is that people of all walks of life and with all sorts of different interests will continue to be attracted to blogging, while new platforms will keep coming along to help power those blogs. Other than that, I don't think anyone can really know what the future of blogging will look like.
What's your favourite book of all time?
Every time I'm asked this question, I say that it's Northern Lights by Philip Pullman. That's because it's the book that made me fall in love with reading in the first place.
If you could only read in one genre ever again, which one would you choose?
That's a tricky one because I read across pretty much every genre. I'd probably have to go for the nebulous genre of 'modern classics'.
Which new author should we be aware of?
How long have you got? I read quite a lot of indie authors and there are some fantastic up-and-coming writers who have far fewer readers than they deserve. One of my favourites at the moment is an author called Charles Heathcote, who's written the Our Doris series. They're basically humorous novels following an old northern couple called Doris and 'Arold a little bit in the vein of Keeping Up Appearances. I very rarely actually laugh out loud when I read a book, but I did with the Doris books.
How do you work with PRs and brands?
I have a PR details page on my site and I'm listed on various media databases. I read all of the emails that I receive but I get so many pitches that I don't reply to unless I'm actually interested, and these days I probably only accept maybe 2% of pitches. But I'm up for all sorts of things, from basic book reviews to author interviews, giveaways etc. I've also been lucky enough to go on some press trips including to York for York Literature Festival and to Latvia on behalf of the British Council to spread the word about Latvian Literature ahead of London Book Fair.
What advice do you have for PRs looking to get in touch?
The best thing to do is to email me. Bear in mind that I get a lot of requests, too. In fact, unless a book is super relevant to my interests then there's not much chance that I'll read it, so it helps to get a feel for the kind of stuff I like. It can also help if there's something above and beyond just a book on the line – for example, I still have fond memories of a PR from several years ago who sent me a hot water bottle to go with the book so I could get cosy while reading it.
What other blogs do you read?
I actually don't tend to read many blogs myself, but I follow a lot of people on Goodreads and watch a lot of BookTube channels. In fact, I think quite a lot of people who follow my blog actually mostly get updates from my Goodreads account, because I cross-post all of my reviews both there and on Amazon.
https://www.vuelio.com/uk/wp-content/uploads/2018/08/Dane-Cobain-2.jpg
430
760
Vuelio UK
https://www.vuelio.com/uk/wp-content/uploads/2019/09/vuelio-logo.png
Vuelio UK
2019-10-16 14:36:41
2019-10-16 14:36:41
Literature blog spotlight: Dane Cobain, SocialBookshelves.com