Local Council Elections on Social Media
The Local Council Elections results are still coming in and the big story is that UKIP has gained seats. Unsurprisingly, this has increased the social media conversation around the party, boosting its online profile.
As the early results are currently being digested and discussed, it is UKIP that leads today's mentions largely thanks to its gains. The Conservatives, who currently have control of the most councils, come second by mentions. The BNP's loss of its only county council seat keeps it part of the conversation.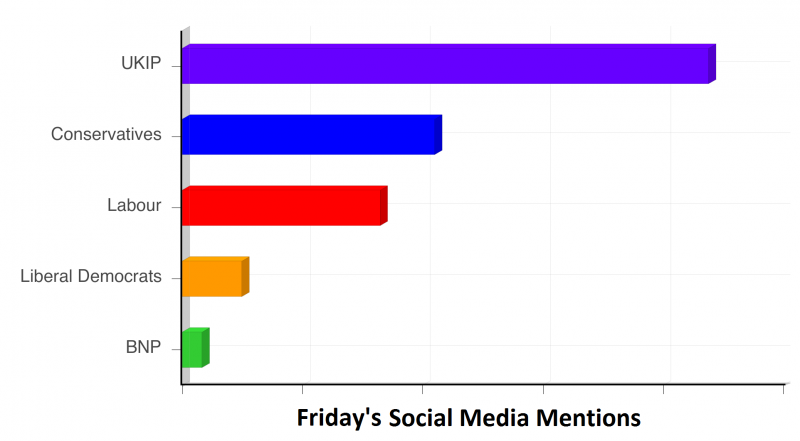 In terms of predictions, the social media mentions from the day of voting would give a clearer indication of what people expect the results to be.
Using Cision Social Media to measure terms relating to the council elections on Thursday, we get a different set of results.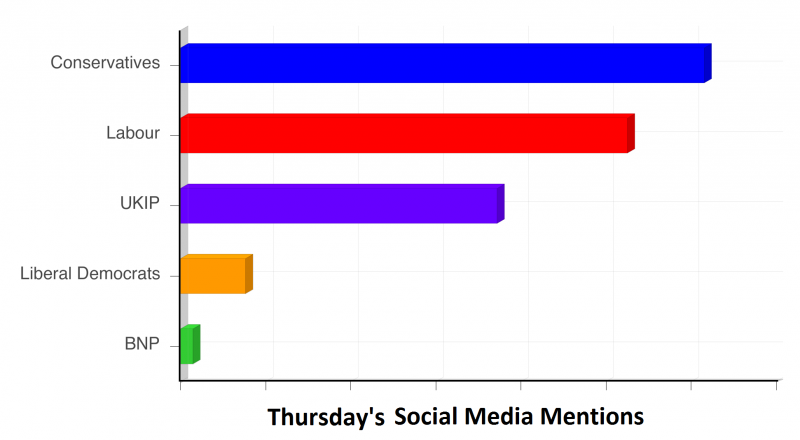 Though this doesn't reflect the current results, a majority of the councils are yet to declare. While a majority of the public are not on social networks, social media is a useful indicator of vote outcomes when public opinion is the deciding factor. As such, UKIP will be happy with yesterday's online discussion as it looks like they're moving into the third party position.
We await the rest of the results with keen anticipation.
The Graphs for Local Council Elections on Social Media were made with data from Cision Social Media via CisionPoint. 
https://www.vuelio.com/uk/wp-content/uploads/2019/09/vuelio-logo.png
0
0
Priyanka Dayal
https://www.vuelio.com/uk/wp-content/uploads/2019/09/vuelio-logo.png
Priyanka Dayal
2013-05-03 11:43:21
2013-05-03 11:43:21
Local Council Elections on Social Media