Media Spotlight: Christian Sylt on the business of Formula 1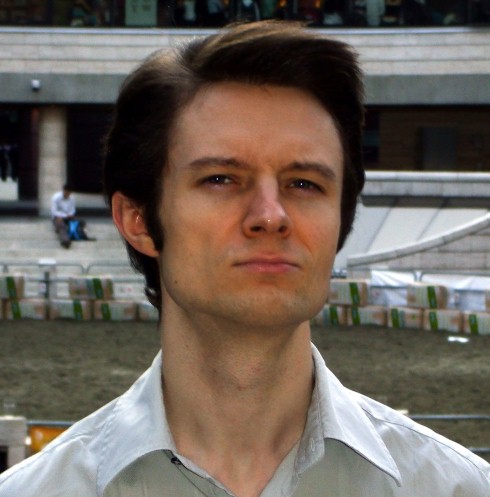 An interview with Christian Sylt, co-author of Formula Money, an annual report that is now in its fourth year of covering the money-spinning sport of Formula 1 racing from a business perspective. He spoke to us about working for the F1 chief Bernie Ecclestone, why mega brands such as Disney, Coca Cola and Tommy Hilfiger read the report and how comms and PR need to step up their game in pitching the business side of the sport. 
What is the focus of the magazine? Formula Money is the trade guide for F1 and it addresses in detail core questions such as how much it costs to sponsor a team, what are the teams' overheads and returns, and where the revenues from hosting a race end up. Its 220 pages contain more than 300 tables and diagrams including a breakdown of every team sponsorship deal, all race hosting fees, the total resources of each team, and a comparison of team revenue stretching back 20 years. We are working on the next edition right now. The sister product to Formula Money, the ROI Review reveals the value of the exposure gained by every F1 sponsor and the cost of every point scored in every race.
How did Formula Money first start? Formula Money was initially an internal project which my colleague Caroline Reid and I put on sale after we were informed that there was great industry interest in it. My background is business journalism covering the hotel and travel sectors and I started writing about the business of Formula One by chance.
After writing for the newspaper Sunday Business, in 2002 I joined a magazine called EuroBusiness which covered a wide range of industries and was owned by F1's boss Bernie Ecclestone. As a result of this it was distributed in the F1 paddock as well as on newsstands across Europe. A lot of its coverage focused on the brands and businesses involved with F1 and it was the sister publication to the sport's official publication F1 Magazine.
When the two publications closed in 2004 Caroline, who wrote for F1 Magazine, and I began writing freelance for newspapers about the business of F1 as we realised it was a niche which no one else was covering. The amount of investment in the industry was also accelerating so it was of increasing interest to the business editors. The clearest indication of this is that since 2004 F1's revenue has increased more than 50% to £1 billion.
Caroline and I are the now only journalists worldwide who specialise in writing about the business of F1 for national media. We write for more than 20 publications annually including the Telegraph, the Independent, the Guardian, the Wall Street Journal, the Mail and the Express. In addition, we write for several websites, including ESPNF1.com and Autoweek, and I regularly comment on the F1 industry for the BBC, Bloomberg, CNN and CNBC.
Who is your audience? Formula Money is purchased by all the F1 teams and car manufacturers as well as most of its race promoters, driver managers and investment firms. F1's biggest-spending sponsors such as Santander, Shell and UBS all buy Formula Money and it is also bought by a wide range of potential F1 partners, such as Tommy Hilfiger, The Walt Disney Company and Coca-Cola.
How do you work with brand sponsors? Prospective sponsors often ask my team to produce data showing the amount of investment in F1 by specific brand categories such as luxury goods and energy drinks. Prospective race promoters often want us to produce bespoke reports showing the benefit which an F1 race will bring to the country and the challenges involved with hosting it. Existing races also ask for reports which give a breakdown of the exposure generated by the host country and the economic value that the event has to F1.
When F1 was sold to the private equity firm CVC in 2006 its advisers asked us to produce research about the key sponsorship values in the sport and the flow of funds between the main stakeholders to help them understand it better. The most common advice we give to sponsors and investors in F1 is usually at the last minute when unexpected news breaks in the sport, as can often be the case.
What are the trends on F1 sponsorship? F1 has some of the highest sponsorship rates in sport which rise to more than £50m annually for a single deal. It makes it a magnet for companies looking to show off in a booming market but its costs stick out like a sore thumb on a budget line during an economic downturn. In recent years sponsors have been looking for increased tangible returns from an F1 deal such as the opportunity to sell its products to the team's partners. Likewise, consistent exposure has increased in importance due to the high cost of entry.
Association with teams and drivers offers the greatest emotional connection for a brand as it can share in the success of the team. However, it is also a risky partnership as the brand loses its exposure if the cars crash or do badly in a race. In contrast, a partnership with F1 itself offers use of the sport's official logo in advertising campaigns and includes trackside advertising banners at races. They give guaranteed visibility to the sport's 450 million viewers on television but do not offer association with a human face of a driver which comes with a team sponsorship.
As pressure on budgets has increased so to has the need to show a return on the sponsorship investment and this has put greater importance on guaranteed exposure. It has led to F1 itself signing deals in recent years with the Emirates airline, watch manufacturer Rolex and communications firm Tata which are deals that would have probably gone to teams in years gone by.
What do communications/PR do that's good? What can they do better? PRs for F1 teams do a great job of promoting the sport and lifestyle aspects of F1 but rarely focus on the business stories which is a shame because even if a theme seems to be negative, it is usually possible to find a positive in it. More to the point, business is what keeps the teams' wheels turning. I'm always keen to get pitches from motorsport PRs about financial results in advance of release to the general public and also interview opportunities with senior management. I'm happy provided that there is a business angle with some key figures which can be disclosed.
What's your F1 moment?
Watching the start of the first race race of the season is always a highlight to see if there has been a shake up amongst the ranks.
What would your super power be?
Invisibility. F1 is full of meetings behind closed doors and who wouldn't want to know what is being said?
Would you forward or back in time?
Forward. F1 has changed so much in the past 30 years that it's hard to imagine what it will be like 30 years from now.
What are your weekends incomplete without?
Sunday afternoon TV.
Who would play you in a film?
Simon Pegg.
Editorial information on Fiona Klonarides, The Beauty Shortlist and thousands of other media contacts and outlets, can be found in the CisionPoint Media Database.
https://www.vuelio.com/uk/wp-content/uploads/2014/05/Christian-Sylt.jpg
497
490
Priyanka Dayal
https://www.vuelio.com/uk/wp-content/uploads/2019/09/vuelio-logo.png
Priyanka Dayal
2014-06-02 09:06:31
2014-06-02 09:06:31
Media Spotlight: Christian Sylt on the business of Formula 1