Speedy Spotlight: Ramblings of a Food Addict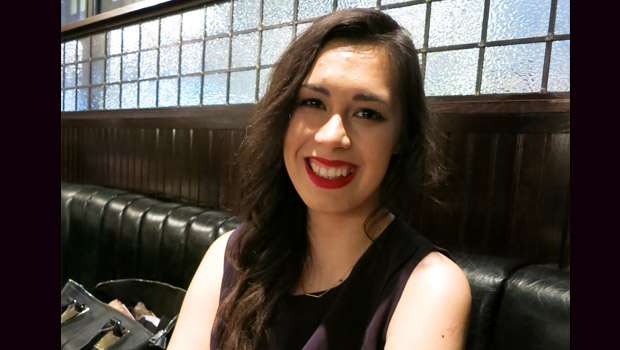 An interview with Tahira, author of the food blog, Ramblings of a Food Addict. She spoke to us about writing honest reviews and being appreciated by her readers for it, her expectations of brand marketers and plans to move on from reviewing small eateries to 'more anticipated restaurants' this year.
Why should people read your blog? What makes it different? My website is a compilation of my own experience with food whether that be a new recipe that I've created and think others would enjoy, or an honest review of a restaurant. I find that with some restaurant reviews that they can have too many metaphors rather than focusing on the food. I also tend to find many reviews on fine-dining restaurants whereas I focus on everything ranging from, a lunch-time eateries to the more fancier restaurants. I'm just an everyday woman that enjoys what she eats.
How do you measure the success of your website? Success to me isn't based on numbers or visits but rather the comments and messages from my readers. I've had many lovely messages telling me they visited a restaurant based on my recommendation and said they had a lovely time.
That to me means that not only is my honesty coming across well, but people treasure my opinion and website.
What's your favourite blog and why? In terms of food blogs my favourite is Cheese and Biscuits. I find that Chris manages to get the content just right, creating witty, humorous reviews whilst also focusing on the food. He's been blogging for years and he's one of the few bloggers I turn to when wanting an opinion of a restaurant. The best aspect is that he's brutally honest and that's what I strive to achieve for my own website.
What advice would you give to someone who wants to start a blog? If it's something you're passionate about then go for it. Ever since I created my website a year and a half ago, I haven't looked back and wonder why I didn't start earlier!
How do you work with marketers and PRs? I currently don't work solely with any marketers or PRs. I take each email as a case by case basis deciding whether or not it'll be useful to my readers
What can marketers do better in working with you? Work with a hardworking, positive, driven individual that is willing to grow and learn more about the marketing industry.
What was your blogging highlight of 2013? How successful my website became. I was extremely pleased with all the positive reactions from friends, family and even strangers. I'm incredibly grateful to have such a great audience and my highlight is and will always be my readers.
What will be big in your blogosphere in 2014? Venturing out to the more popular restaurants in London. I've seemly tended to visit budget eateries and will plan to expand to the more anticipated restaurants for 2014.
Editorial information on Tahira, Ramblings of a Food Addict and thousands of other media contacts and outlets, can be found in the CisionPoint Media Database.
https://www.vuelio.com/uk/wp-content/uploads/2014/06/Tahira1.jpg
350
620
Priyanka Dayal
https://www.vuelio.com/uk/wp-content/uploads/2019/09/vuelio-logo.png
Priyanka Dayal
2014-06-02 13:04:21
2014-06-02 13:04:21
Speedy Spotlight: Ramblings of a Food Addict