Speedy Spotlight: Tales of Pigling Bland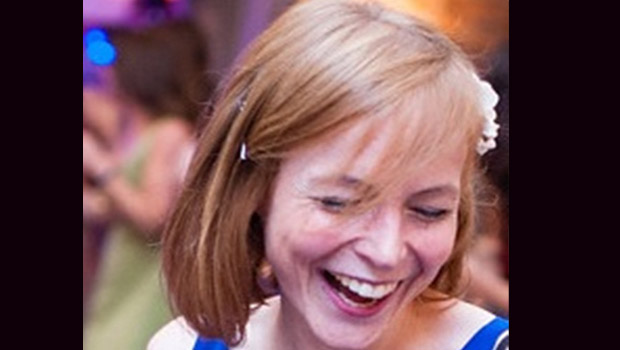 An interview with Gill Bland, author of the food blog, Tales of Pigling Bland. She spoke to us about keeping her writing true to herself, working with brand marketers and blogging monthly for kitchen appliance company Rangemaster.
Why should people read your blog? To take the journey with me as I get better at baking and cooking and move from devoted recipe follower to tentative recipe flouter. To learn from my errors and be inspired to try things even if they might not turn out perfect.
What makes your blog different? Me. I try to write in a way that reflects what I'm like ( I want to be organised and slick but in reality, a bit slapdash and muddling along. Whether it's a good or bad thing, I don't triple test my recipes. I am honest about the fact that I fit cooking and baking in around my life and I'll blog things even if they are not picture perfect. I'll be honest, I'm the same as a lot of blogs out there but hopefully my personality in my writing is the defining factor.
What's your favourite blog and why?  I love Orangette because Molly Wizenberg is the original. I'm always excited to see a new post on Poires Au Chocolat because Emma does triple test her recipes – I can always rely on them. She writes from the heart, takes great photos and explains the science behind processes. I also love London Bakes for similar reasons
I love the history included in Time to Cook – Online. It's fascinating. Some other favorites are fuss free flavours, Fab Food 4 All, Kavey Eats, Lavender and Lovage, Belleau Kitchen, London Unattached and many more for their realistic everyday recipes and reviews.
What advice would you give to someone who wants to start a blog? Go to someone else for advice! Seriously though – do it because you enjoy it. I see so many blogs where people beat themselves up about what their blog looks like, how often they post, how bad it is /used to be. The joy of reading a blog is the insight into someone else's fun, so don't lose the fun.
How does a good PR work with you? Give me as much notice as possible or clear parameters if you need a post by a set date. That way I won't disappoint you.
What do PRs do that's bad? Whilst "use our product to enter a competition" is a nice idea, it does put the pressure on and means that I might not be able to take part due to time constraints. I don't like anything which makes me have to canvas for votes.
What was your blogging highlight of 2013? Being confirmed as a monthly blogger for Rangemaster and also an amazing showcase of Grey Poupon products help by Brasserie Toulouse Lautrec. Great food.
 What will be big in your blogosphere in the coming months? I'm making a lot more bread and doing more savory cooking as I have less people to foist cakes on. Other than that – feel free to be the source of my highlight – try me!
 Editorial information on Gill Bland, Tales of Pigling Bland and thousands of other media contacts and outlets, can be found in the CisionPoint Media Database.
https://www.vuelio.com/uk/wp-content/uploads/2014/06/Gill-Bland.jpg
350
620
Priyanka Dayal
https://www.vuelio.com/uk/wp-content/uploads/2019/09/vuelio-logo.png
Priyanka Dayal
2014-06-03 11:02:25
2014-06-03 11:02:25
Speedy Spotlight: Tales of Pigling Bland