Media Spotlight: Mark Dandy, Parental Influence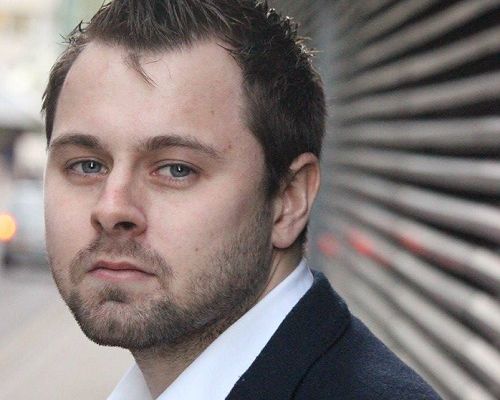 Mark Dandy is on a mission to transform the landscape of influencer marketing. Born out of an ever growing need to capitalise on the influencer marketing phenomenon, Mark set up Parental Influence, a new digital marketing agency, helping to match the right influencers with the right brands. In this spotlight interview Mark chats to us about why influencer marketing is all about authenticity, why it isn't expensive if you do your homework, why sponsorship disclosure is always a good thing for PRs and why trust is the foundation of a fruitful working relationship. 
Can you tell me a little bit about your professional background? I studied Business Management at The University of Surrey, which was a hugely rewarding and amazing experience. As part of my degree I undertook a professional training year, working as an Events Coordinator within the Sports Industry. After graduating I worked in personal banking for a while, before moving into media sales and recruitment advertising.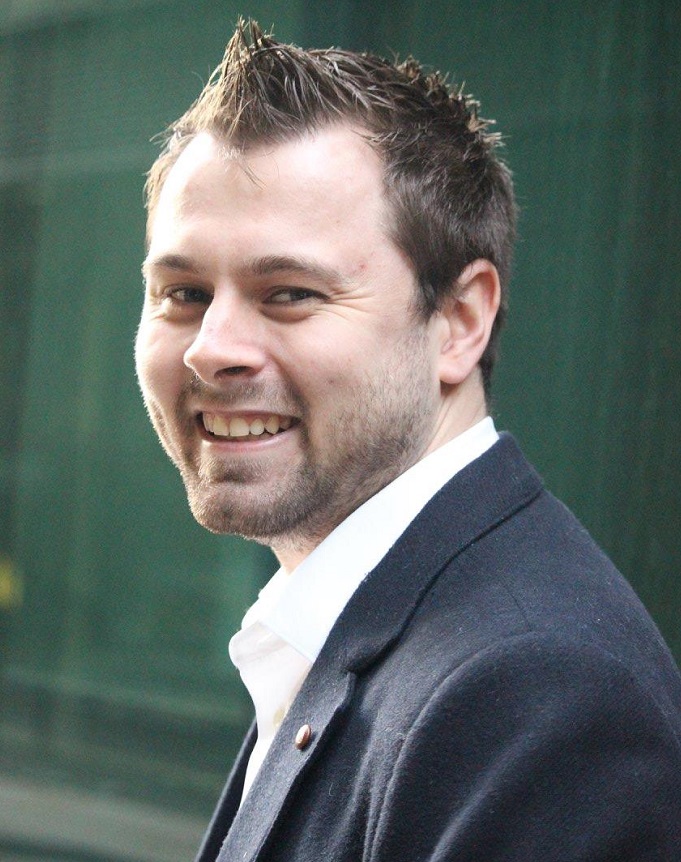 Why did you decide to set up Parental Influence? As part of my degree I specialised in marketing strategy and communications, but when I left University I fell into Sales and struggled to get out. I remember watching "What Women Want" (don't laugh, great movie) and feeling the buzz of the advertising world within the film, the creative ideas, the concept of understanding people to better deliver messages to them was amazing (also one of the greatest brand placements in a movie ever). So I always wanted to work within an Advertising/Creative/Media agency.  I applied to literally over a hundred agencies, either direct or through recruitment agents and was told I had no experience in an agency, so no, and at twenty-five I wasn't willing to work a six-month unpaid internship (big problem in the industry by the way), and so I set up my own agency with Parental Influence. I could see a huge gap in the influencer space here in the UK as it's yet to fully get off the ground. I could also see influencers being taken for a ride, so I thought I could help both brands and influencers understand each other better.
Why is influencer marketing now so important to the comms industry? It's always been important, but I think brands are finally beginning to catch on to the benefits. Within marketing we have this huge obsession with being able to analyse everything with data, but you could never really analyse word of mouth, which is the oldest form of marketing in the book. With the outbreak of social media, brands have woken up and thought: "hey we can track recommendations now" and so it's starting to heat up.
You've said that smaller brands are missing out on opportunities to engage with their growing number of potential customers due to their inability to resource, staff and maintain effective social media campaigns. What advice would you give to small brands who are in this position? I'd love to tell them to drop us an email, so we can help; however, I think with this it's all about outreach. Social media is all about communication and with that comes an opportunity to just talk to people.
Smaller brands tend to have a social media account, they just don't have the time to use it as effectively as they could, but as much as social media is about getting your message as a brand out there, it's also about listening.
What can we as brands learn from our customers, potential customers, competitors?  My advice would be not to neglect social media because you don't have the time, simply use that time more effectively to listen. Also, tools for scheduling social posts which can save the time of having a constant reactive presence. Smaller brands also don't have the bureaucracy of their larger rivals where social media has to have a tone of voice, legal implications, PR etc. They can just talk to people.
How do you help bloggers who struggle to work with brands unless they have a large amount of followers? This I think is one of the biggest problems facing influencer Marketing at the moment, for many reasons. Firstly, I think there is a misconception that influencers seem to overcharge for their services. In some cases, maybe this is true, but I would say the vast majority of bloggers out there are probably undercharging, many of them not charging at all. Since we have no standard, we can only work off averages, so for example we have a large database of bloggers who've signed up to our platform over the past couple of months, with this we then look at their followers, and how much they are charging compared to their peers. We then talk to them about why they charge the price they do, and if we can see that maybe they're on the wrong wavelength, we then talk to them and point them in the right direction.
As for bloggers struggling to work with brands as they don't have a large number of followers, this is more educating the brands as to the benefits of using micro influencers, rather than educating the bloggers. Yes, a brand can go and pay £50k for a video from a power influencer and reach two or three million views. Or they could work with a whole host of smaller influencers and pay £50k between them (probably less) and generate the same number of views, but with a higher engagement. It's a no-brainer.
Here at Vuelio we help different brands to find bloggers, vloggers and other social media personalities that have the best engagement with their audience. What kind of advice do you give to brands who want to find influencers who are able to communicate the key points and messages of their brief effectively? This just comes down to research. Taking the time to find the content that is right for them. It's the same in our personal lives, we make friends with people who share our views, we watch content that we find relevant, and I don't think this is much different for brands. If an influencer is sharing a similar message, or is an activist for a similar cause, it then makes sense to explore collaboration. I think with some brands though, because of the obsession with big numbers, they might find influencers who share their beliefs, but who might not have X number of followers and therefore it doesn't happen. Brands need to look past this follower fear, and look at value. What value can we add to our brand? What value can we add to our audience?
If you ask a PR what will £100 get you for their services, they will probably say not very much, but £100 might get you a blogger who shares your values with 10,000 followers who probably share those values too. Influencer Marketing isn't expensive if you do your homework, you just need to find the time to do it.
What are some of the key steps that should be taken to improve influencer marketing? I would say number one on this list is trust. Trusting an influencer to fulfill the brief, trust that they have real followers, trust that those values between brand and influencer align, because an audience will see right through it if they don't. I also think an Influencer needs to trust the brand that they will hold up their end of the bargain, with payment, the sharing of content, future opportunities promised.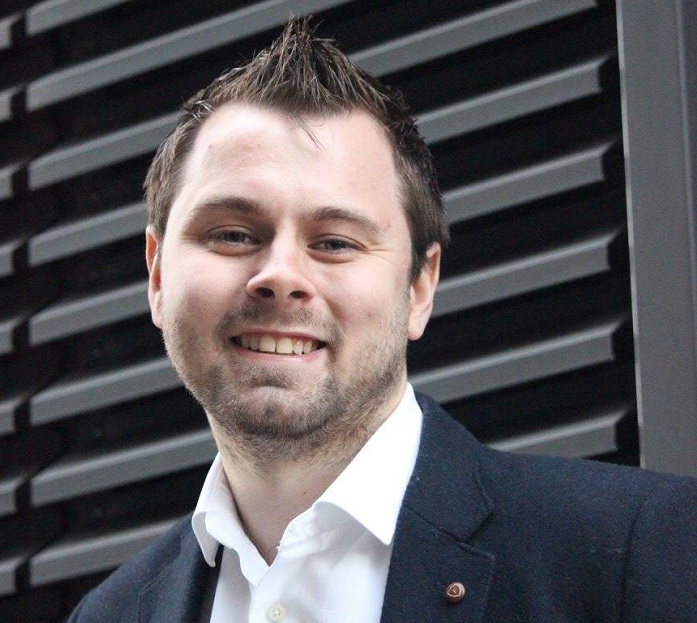 Secondly, I think we need to standardise the industry, with a set of metrics we can all follow. For example, if you look at e-mail marketing your industry standard click-through rate would be roughly 3-4%. If you ran an email campaign and got less, you'd know that there needs to be an improvement. I think we need the same for influencers. I think that then allows us to open up a standard for payment. So an influencer who can hit 3-4% engagement is worth X and an influencer who hits 6-7% is worth Y and an influencer who can hit over 10% is worth a lot more.
One of the big issues that influencers experience when working with businesses is remuneration? How do you think this issue should be addressed? I think the above answer is a good starting point. If we can establish a base from which to pay, we can understand value. As an example, the averages we have taken from a survey of over two hundred and fifty influencers, seem to state roughly £50 for every 5000 in social reach. It's not a great metric, as there's still so much more to take into account, but it's a start. If as an industry, we took a metric like that and applied it, the market would then begin to understand value. If the return wasn't there, the market wouldn't pay it, and the value would drop. At the moment, we haven't established a fair market and until we do, I think this might cause a few issues with huge fluctuations in prices. We will get there eventually, but as agencies, I think we have to lead the way, rather than take advantage.
In an article you spoke about 'Do follow links' that many PRs are still asking bloggers to do, and in some cases are offering extra payment despite this being banned by Google. Why is this bad for PRs? I think this just puts a bad light on PR/influencer Marketing and makes it look a bit of a rogue industry. It closes campaigns off to truly relevant bloggers. So a PR will send a brief to their contact list, explaining they need a follow link, bloggers will reply and some might say they won't do it. That blogger could be perfect for the brand, but because they won't post a "Do Follow" link, the PR discards them. Ok, Google isn't law, and so no "rules" are being broken. But if this is something which constantly breaches Google's guidelines, you can bet that Google will stop itemising blogs in search results, which effectively could then bring about huge changes to content marketing and so on. At the moment Google will only punish the brand or the blogger for breaking the guidelines, by stripping their SEO. If a brand can identify that due to rogue PR practice, they lost their SEO, do you think the brand will be retaining that PR agency? Do you think they will trust other agencies? I don't think they would. Also as a side note, that SEO link is probably trackable from the PR anyway so they can tell the client how many referrals they've generated, but it won't be long before Google tracks the links back to PRs and strips their SEO as well. They'll soon stop when their new business dries up because clients can't find them in search engines.
Recently the Competitions and Market Authority and the Advertising Standards Agency have insisted that bloggers need to disclose sponsored posts, but you say that PRs are still asking bloggers not to disclose that they have been paid to promote a product? What needs to change to address this issue? This was funny, as after an event about influencer marketing held at The Drum, we saw on Twitter how a blogger posted an email they'd received from a PR, asking them to take down the disclaimer. So not only did they ask for it not to be disclosed in the first place, but when a blogger did the right thing and posted a disclaimer, the PR asked them to take it down. We have this notion that #ad or "this post was in collaboration with x" is bad for business, it's not at all. In fact, and you'll have to forgive me as I've forgotten the source, but an online publication ran a test to check engagement on posts with disclosure, and ones without. The one with #Ad actually did better, because there was less resentment from the audience. Influencer marketing is all about authenticity, which brands seem to take as "non-disclosed", but authentic means being open, being real, and if you'd been paid, be real and say so. Brands need to remember that if they post a display ad on the web, people know it's an ad, ad-blockers know it's an ad, and it probably gets blocked.
Post with an influencer, and people will probably still know it's an ad, disclosed or not. So be upfront, at least it hasn't been blocked and the audience have actually seen it.
Chances are that if influencer marketing has been done properly, and the influencer was given some creative control on the project, their audience will still find it engaging. Good content is good content.
What big trends do you think we will see next year in regards to influencer marketing? The biggest trend and probably my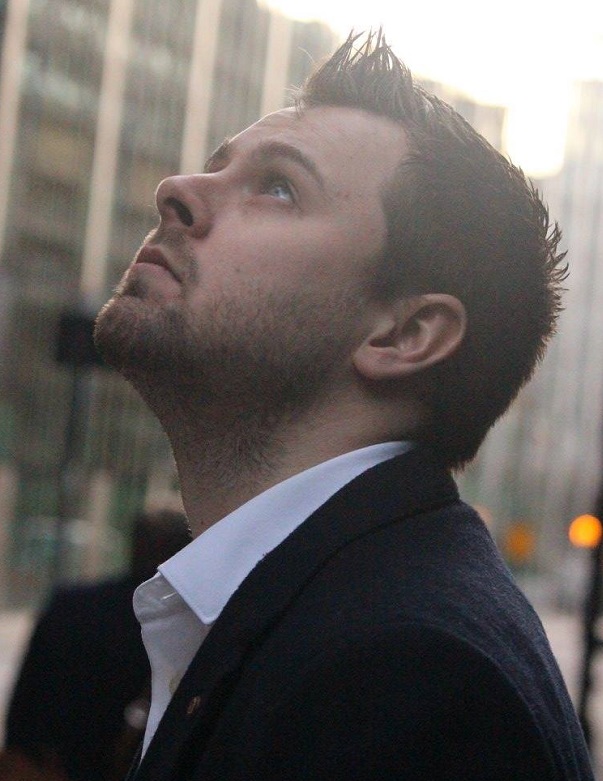 biggest worry, is the rise of "Influencer Talent Management". If done correctly, this could be a great thing for some influencers, but I'm sorry to say there does seem to be an element of "there's money to be made here so let's get in on it". I've seen fifteen-sixteen-year olds now with talent managers, tied into exclusive contracts with an agency, and with that some creative license has been taken away. I had a conversation with an influencer, who was offered the trip of a lifetime, all paid for by a brand, but with no payment: simply you come on the trip and blog about it. Agent asked for a £10k fee and when the brand said no, the trip didn't happen. As an agent, your duty is to look out for the best interests of your client, and I think there is an element of looking out the best interests of an agencies bottom line, which isn't right. I wouldn't want that comment to be a tarnish on this practice as a whole, as I've met some wonderful talent managers, and some influencers who truly value them. I just have some reservations as to where this is going, as an agent is simply another barrier to a brand working with influencers.
What's next in the pipeline for Parental Influence? I think as a whole we're looking to educate as many bloggers and brands as we can. We've just been invested in by Virgin Start Up who will be working with us to build a much more robust agency, and we hope to start growing our staff numbers within the next 6 months. I think I'll state it now so we don't sound hypocritical, but as the talent managers become more prevalent, we might look at how we can help shape this part of the industry as well. Parental Influence is all about being morally right and pointing true north in an industry that's yet to find its compass. If we can do something which is ethically right, and adds value to the way an Influencer can work, or how a brand can work with them, we will always look at ways to do this. It might not make us the richest or the biggest agency, but we'll know we're heading in the right direction.
https://www.vuelio.com/uk/wp-content/uploads/2016/11/Mark-Dandy.jpg
484
500
Jake O'Neill
https://www.vuelio.com/uk/wp-content/uploads/2019/09/vuelio-logo.png
Jake O'Neill
2016-11-04 11:00:18
2016-11-10 09:29:15
Media Spotlight: Mark Dandy, Parental Influence