Men's fashion spotlight: Marcus Jaye, The Chic Geek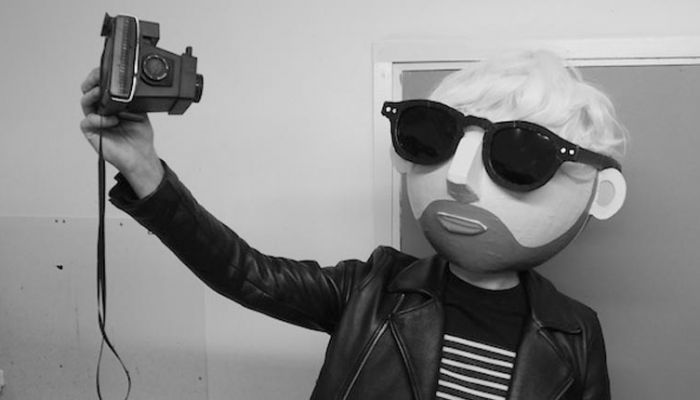 Marcus Jaye is The Chic Geek, cult fashion blogging sensation and author of Fashion W*nkers, a new book celebrating fashion passion. For Marcus, the title is a badge of honour and the book covers the dos and don'ts of making your way in the confusing world of style.
We spoke to Marcus about his book, sustainability in the fashion world and how he likes to work with agencies and brands.
Note: surprisingly, this post contains swear words.
How do you describe what you do to other people?
I'm a men's style blogger under the guise of my alter ego, The Chic Geek. He's got red hair and glasses, a bit like me, but is much better looking and funnier.
Can you tell us about your book?
My new book, 'Fashion Wankers – It Takes One To Know One', launches at the end of October.
Published by Ammonite, the idea is, in the age of Tom Ford's 'Fucking Fabulous', 'Eggslut' and 'Bollocks To Brexit', the Fashion Wanker is the new fashionista. The truly stylish are the first to poke fun at themselves. It's all about confidence and being able to laugh at yourself. It's also a very British thing and what makes us leaders in fashion.
How did the book come about, did you pitch it or were you approached?
I pitched it. I had a previous book in 2011, but I wanted to write something new. This new book is for both sexes and looks at all the different contemporary Fashion Wankers there are and how you can be a better one. Being a fashion wanker is a good thing; a style badge of honour. I wanted to do something that was great for gifting and would put a smile on people's faces. The world doesn't need any more boring books.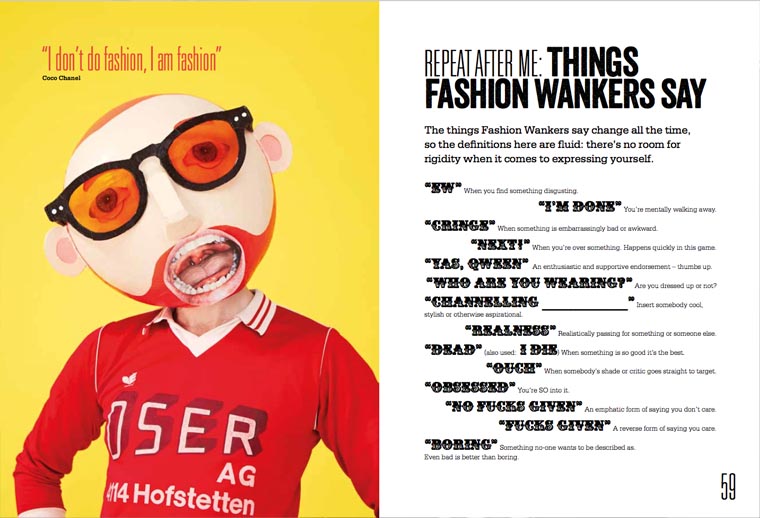 What was the best part of bringing the book together?
Trying to squeeze all my silly and funny fashion sayings in and celebrating the ridiculousness of fashion, the reason I love it so much.
How important is social media to modern bloggers?
It's important because it's your voice. It's also your ears and eyes to see what is going on in the world. The only negative is the obsession with numbers and vanity side of it.
How significant is waste and sustainability in the fashion world?
Fashion and sustainability are never going to be fully compatible, but there are many things to be done to reduce waste and close the loop on fashion waste and things that are no longer desired. People, brands and companies are making the right noises, but, like with everything, it will come down to the economics.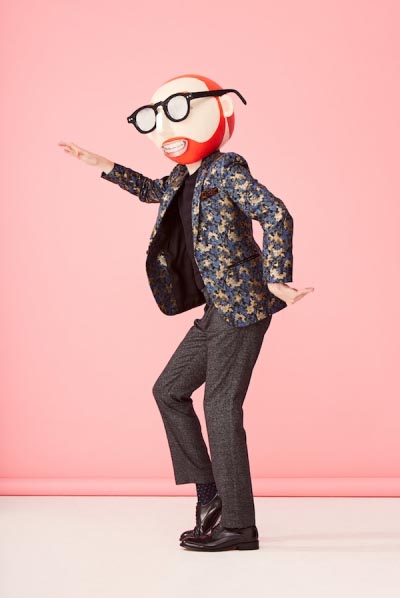 What's your favourite item of clothing?
Ooh, that's a tough one. I bob along on the fashion ocean and am always open to try new things. COS just gave me a trouser/half kilt combo, and, while I was slightly out of my comfort zone, I liked it.
If you had to give one piece of style advice, what would it be?
Don't overthink it. Ask somebody who you trust and admire for advice. Sometimes it is about stopping wearing something – looking at you skinny jeans – rather than buying something new.
How do you work with brands and PRs?
I want to hear about everything. I particularly like things that are new and never been done before, especially in grooming. You can't be rigid in this business. What I like/dislike today will be different this time next year. That's what makes fashion and style exciting and exhausting…
What's the best collaboration you've worked on with an agency or brand?
I really enjoy being able to come up with original concepts and ideas. The Chic Geek is over 10 years old now and I've done many collaborations over that time. The best ones are the ones which challenge you and start with a really strong idea. It helps if it's fun too.
What other blogs do you read?
The men's community is very supportive and we all see each other at events and launches. I like the ones who have a point of view and opinion and really say something (even if I disagree with it!).
https://www.vuelio.com/uk/wp-content/uploads/2019/10/The-Chic-Geek-2019.jpg
430
760
Vuelio UK
https://www.vuelio.com/uk/wp-content/uploads/2019/09/vuelio-logo.png
Vuelio UK
2019-10-09 10:30:00
2019-10-09 10:30:00
Men's fashion spotlight: Marcus Jaye, The Chic Geek