Travel PR Spotlight with Lemongrass Marketing's Mirjam Peternek-McCartney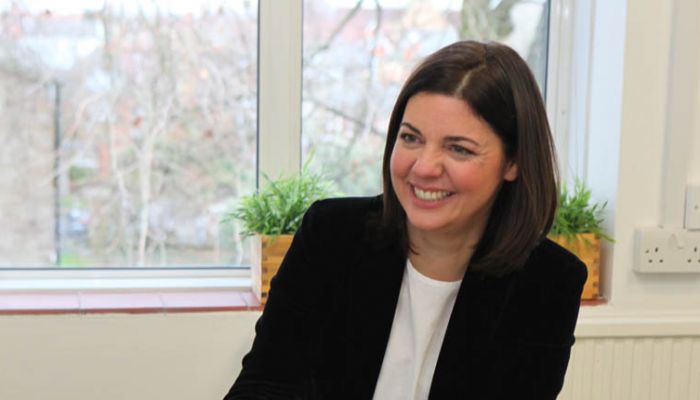 Lemongrass Marketing CEO and Founder Mirjam Peternek-McCartney has picked up a few travel trade tools during her 19 years working in comms, which includes time at Mangum Management in Germany, working with US account teams for MMGY Hills Balfour, and launching Lemongrass in Oxford in 2007.
Now counting W Dubai, Lanserhof and Martinhal resorts as clients, Mirjam works with high-end luxury properties and destinations with a '360-degree' approach. We spoke to Mirjam about how she and her team tackle challenges, the advantages of keeping it in-house when it comes to travel and what she makes of hotel towel art…
Having worked in comms for 19 years, what have been the biggest changes you've seen in the industry, and what do you see as the next potential challenges for PR?
With the explosion of channels now available to consumers, the biggest challenge for travel brands and luxury hotels is to really understand how each of these impact the customer's booking journey across all of those touchpoints – and to make sure they are present with messages that reflect the traveller's intent and helping meet their particular needs.
Many hotels want to increase bookings in low season, and we have developed a proprietary methodology and process to identify potential bookers and capture their attention to achieve just that. A big challenge for the industry has always been how to measure what we do, providing proof of return on investment and how that translates into tangible business outcomes. With mobile and big data we are now, for the first time, able to do that – and that excites me! The shape and meaning of PR is involving and the future poses challenges – but I always think that along with all of those challenges, there will also be plenty of opportunities. As an industry we need to move away from a siloed way of thinking. Hotel PR, sales, marketing and reservations teams all need to collaborate more closely to ensure a seamless dreaming/planning/booking/sharing experience for the end consumer – the traveller.
Lemongrass boasts a '360-degree service', with PR, sales, brand partnerships, and social teams – what are the advantages with having all of this in-house?
It comes back to what I mentioned above. We are luxury hotel marketing experts – this means we need to understand every touchpoint of the vastly changed customer journey in order to help our clients boost low season bookings, find hidden revenue opportunities (often where our clients haven't looked before) and then translate those business challenges into meaningful campaigns across PR, marketing, social/digital, sales etc. This means we have a core team across all of those disciplines inhouse, and expert associates in super specialised areas that we draft in if we feel it is beneficial to the client. Our integrated way of working means more rounded campaigns, cross pollination of ideas, efficient, flexible and agile working practices, and ultimately heads on beds for our hotel clients, all year round!
Can you give us a few examples of particularly challenging/difficult briefs you've worked on in your time in the industry?
We've had some challenging briefs – of course! But interestingly, it's never been the technical stuff. Challenging briefs usually had more to do with the fact that our values and those of the client didn't align. We are fairly unusual in the travel marketing and PR world in that we speak the language of business and creativity, and always link the brief back to the core business objectives of the client. The clients we work best with really appreciate and understand that, and many have been with us from the very early years of Lemongrass Marketing, over a decade ago.
How does Lemongrass work with influencers and bloggers – despite some negative publicity around bad examples in recent years, how are these sections of the media useful for gaining cut-through for a hotel brand?
Influencers are a hugely important part of the customer journey, especially in the 'dreaming' and 'planning' stages of their holiday. It's interesting that only 18% of all travellers are set on a hotel brand or destination when having an 'I-want-to-get-away' moment. In those moments, people are exploring destination options and ideas with no firm plans – people are looking for inspiration. That can come from a huge number of sources, including influencers.
However, it's really important to define what we mean by influencers (they could be micro influencers, for example). Influencers may not even have an online presence; they could be people with a golden contact book of friends aka future hotel guests. We work with these 'connected clans' a lot, too. Ultimately, you need to do your research, be clear on the objective and deliverable, and advise your client accordingly. We get an influx of requests from influencers on a daily basis. Having put them through all of our analysis, research tools and database, we then only work with about 2% of them.
Moving to 'traditional media' – who are some of your favourite journalists in the travel/hospitality space, and why?
I always, without fail, read Sophy Roberts' stories and the photography on her Instagram account is inspiring. Jane Anderson has an unparalleled knowledge of family travel, but then there are so many great travel journalists out there: Lisa Grainger, Jane Knight, Claire Irvin, Issy von Simpson, Francisca Kellett and lots of new talented writers coming through, too! I prefer straight talking journalists who know what they want and what they don't want; it is easier for us to create tailored pitches and share stories that will resonate with them.
Many consumers will no longer stay in Trump-affiliated hotels, and chains owned by Brunei – what would you and Lemongrass do to turn around public opinion towards brands with a bad reputation? Do you think it's possible to overcome political public opinion in the current climate?
I think public opinion can be a force for positive change. If there is a problem at a hotel that needs rectifying, then you must be transparent with your client. It's no good brushing it under the carpet, throw PR budget at it and hope it'll go away. It won't – not in the days of social media. So, while I feel for all the people working at the Dorchester Collection – those hotels are impeccably run by professional and hardworking teams – I think it's high time some governments stepped in to review their human rights record.
What are your aims for Lemongrass over the next five years?
As well as continuing on our organic growth trajectory, we are planning to become a B-Corp and are all incredibly excited about it. B-Corp is the Gold standard of socially responsible businesses and about creating a new kind of business that balances purpose and profit. As such, we are the perfect partner for sustainable hotels and hotel groups with a purpose and we would love to work with more of those.
And very important – what's your take on towels shaped into swans on hotel beds? Do you think they should be in the bathroom?
Haha! I like animals, just not on hotel beds! I am not a fan of hotel towel art in any way, shape or form. But I'd love to see hotel guests reuse their towels more. The cost to the environment of daily towel changes is astronomical.
Find Lemongrass Marketing on Twitter, LinkedIn and Instagram, and connect with top travel influencers and journalists on the Vuelio Media Database.
https://www.vuelio.com/uk/wp-content/uploads/2019/10/Mirjam-Peternek-McCartney.jpg
430
760
Vuelio UK
https://www.vuelio.com/uk/wp-content/uploads/2023/09/vuelio-logo-200px.png
Vuelio UK
2019-10-07 15:47:48
2019-10-24 15:57:48
Travel PR Spotlight with Lemongrass Marketing's Mirjam Peternek-McCartney