Mental Health Blogger Spotlight: Dennis Relojo-Howell, Psychreg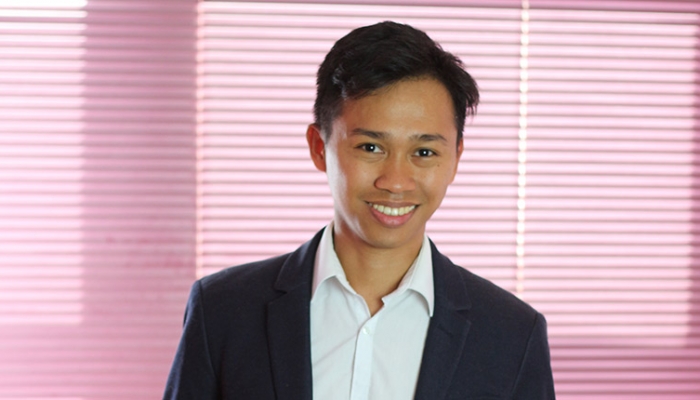 'We're not yet well-equipped for the rise in mental health conditions. We need to see a world where everybody, everywhere has someone (or something) that they can turn to when their mental health requires support,' believes blogger Dennis Relojo-Howell, who shares the latest innovations in mental health support from across the globe on Psychreg.
Dennis shares what he believes will be the longer-term impacts of the COVID-19 pandemic on mental health, what helps him when he's going through difficult moments and the importance of speaking up when you're struggling.
How did you get started with blogging about mental health?
I have been blogging for 15 years now. I started with a travel blog before I transitioned into a mental health blog, which is Psychreg. While I was studying psychology at university, the idea of launching a mental health platform came to me.
What's your favourite thing to post about and why?
One of the aims of Psychreg is to share the latest findings within the field of psychology and mental health. I am particularly drawn to the latest advancements and innovations within the field because it can improve people's lives. I regularly update my readers with this type of news.
I also publish mental health stories, especially those that deal with their story of recovery. They're very inspiring and I feel it would serve as an inspiration for those who are struggling with their mental health.
How did you change your approach and content during lockdown?
The content that I upload needs to reflect the current situation. So, during the height of the lockdown my articles featured how people were coping, along with some tips and advice from mental health professionals.
I also feature articles from people outside of the UK. For instance, I just published this article from Dr Amoneeta, a researcher from Webster University in Thailand. He explored how Indigenous People of North America are coping with COVID-19.
What do you think the longer-term impacts of the pandemic and lockdown will be on mental health?
Months of lockdown is significantly affecting our lives. Prioritising mental health has never been more important than it is now. The best way to address the challenges brought by the lockdown is to speak to mental health professionals and look for support available.
Are mental health issues taken seriously enough in 2020?
We have made significant progress in the field. But I feel that the mental health movement is rather at a fragmented phase. If we want to see tangible changes within mental health, there should be a unified voice from different sectors – from the media, the academia, the communities, and from governments.
Do initiatives like World Mental Health Day help with breaking the stigmas surrounding mental illness?
Currently, the world is not yet well-equipped for the rise in mental health conditions. What I believe is that we need to see a world where everybody, everywhere, has someone (or something) that they can turn to when their mental health requires support.
Events such as the World Mental Health Day create conversations, and from these conversations come the desire for solutions.
When you're having a difficult time, what helps you?
I'm an introvert; I'm drawn to solitary activities. One of my de-stressing outlets is gardening. I also like to do boot sales.
Social support is a crucial component of positive mental health. I'm blessed to have my husband and family; they're my anchors.
Which books on mental health and wellness would you recommend people check out?
I'm a huge fan of Dr Jordan Peterson. I'm halfway to finishing his 12 Rules to Life.
Another book is by J. Bradley Wigger, titled Invisible Companions. While not necessarily about mental health, the theme of the book is close to my heart. It's about people who had imaginary friends. I had two imaginary friends growing up, and it's just refreshing to read the experiences of people from around the world who had them as well.
How do you collaborate with brands, and which kind of brands do you really like working with?
Vuelio has been instrumental in connecting me with brands and personalities. The content from Vuelio allows me to connect with people I could potentially interview for my YouTube channel – I'm also a vlogger and around half of the people I interviewed on my channel are from Vuelio.
For PRs looking to work with you and your blog/website, how would you prefer they approach you and with what kind of content?
I prefer to receive an email and I tend to decline offers to do product reviews.
What other blogs do you check out regularly?
I don't really read blogs within my niche; I need a break from that, too. In my spare time, I read blogs about politics such as Quillette and UnHerd.
https://www.vuelio.com/uk/wp-content/uploads/2020/10/Dennis-Relojo-Howell.jpg
430
760
Holly Hodges
https://www.vuelio.com/uk/wp-content/uploads/2023/09/vuelio-logo-200px.png
Holly Hodges
2020-10-23 11:12:05
2020-10-23 11:12:05
Mental Health Blogger Spotlight: Dennis Relojo-Howell, Psychreg