No 1 family travel spotlight: Karen Beddow, Mini Travellers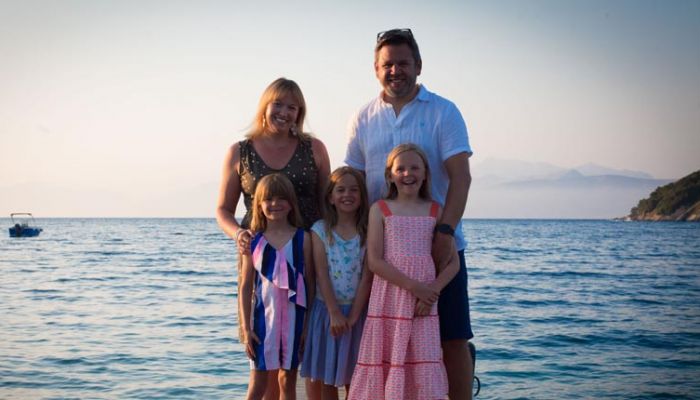 Mini Travellers is the number one family travel blog written by Karen Beddow. With the aim of proving that having a young family doesn't have to stop you seeing the world, Mini Travellers covers day trips, staycations and long-haul destinations for families.
We spoke to Karen about how to get into family travel blogging, being creative around term times and working with PRs who understand the personal touch.
How do you describe what you do to other people?
Honestly it depends who asks. I sometimes say travel writer, sometimes blogger and sometimes, especially if I'm travelling and filling in forms, I still say I'm a lawyer as I still do some consultancy. It's easier to explain than what I now do.
How do different social channels feed into your blog?
Facebook has always been the channel that I have seen the most engagement from. Instagram is almost a mini channel in itself and I don't see many click throughs to the blog from it, however while grid posts (especially ads) seem to have fallen dramatically in likes, story engagement is increasing.
How easy is it to get into family travel blogging? Did you have any major concerns?
I didn't know about blogging when I started. I had read one family travel blog which had inspired me to book a trip but I didn't know they were a big thing, so I wasn't worried about starting one. I also never expected mine to take off and become so popular. I do, however, think it was easier to grow a few years back and I wouldn't want to be starting right now.
What's the best family destination in the world?
So tricky to say, we love so many places, but this year we have had amazing family holidays to Tanzania, New York and Greece, all of which we loved.
What are your top tips for long distance travel with young children?
Snacks, snack and more snacks. Pack them in your travel bag and in your suitcase to divvy up when you get there too. I often pack breakfast cereal too because if the kids can eat something they like in the morning they are then set up for the day, and they can always eat it for a late supper too.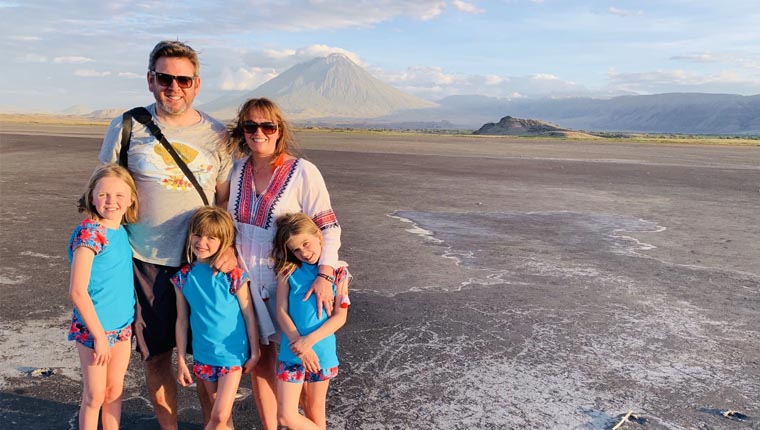 How restrictive are term times for the perfect family travel experience?
If you are inventive, they don't have to be too difficult. We've done Portugal, Italy and Germany at half terms really cheaply recently, and when I say cheaply I mean flights from between £200 and £250 for all five of us.
Do you accept press releases?
Sometimes but rarely, as to be honest as I have so many people who write for Mini Travellers now across the country we usually have a lot of content piling up.
What are the best collaborations you've worked on?
Again this is tricky to say, but this year our Tanzania collaboration with Tantoo (in country) and Kamageo (UK PR) was an incredible experience for the whole family and we had an amazing 10 days on safari producing video content for them.
What advice would you give to PRs looking to get in touch?
I love it when PRs mention the children by name and show that they've read the blog. I'm much more likely to be do the job or do them a favour when they show they are genuinely interested.
What other blogs do you read?
I read a lot of blogs and get so much inspiration from them so it is hard to name a few – but I have just started an Africa with Kids Facebook group with Jenny from Travelynn Family and I am always so inspired by their spirit of adventure.
https://www.vuelio.com/uk/wp-content/uploads/2019/08/Mini-Travellers-2019-1.jpg
430
760
Holly Hodges
https://www.vuelio.com/uk/wp-content/uploads/2019/09/vuelio-logo.png
Holly Hodges
2019-08-23 15:26:51
2019-10-21 10:10:30
No 1 family travel spotlight: Karen Beddow, Mini Travellers