'Now we'll be whipping journalists into shape' Paul Staines, Guido Fawkes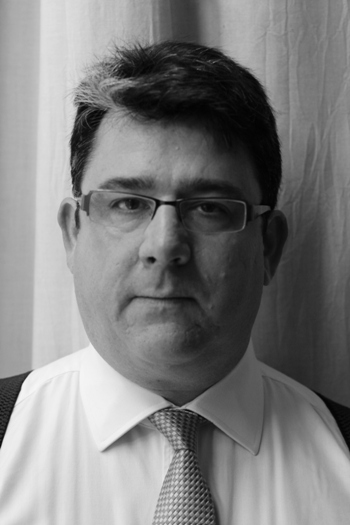 What makes Paul Staines nervous? Certainly not political heavyweights, scandals in Westminster or sending people to jail – because that's what makes his site, Guido Fawkes the UK's number one political blog – but the site's recent redesign has been a nerve-jangling decision for Staines. 'It's a format that has worked very well for 10 years and a lot of people I respect have said don't change it.' Comparing the site's success to that of the formula of Coke, Staines talks to Vuelio about the changes introduced, what they mean for PRs and how marketers should get involved in the upcoming general election. 
Given the success of the Guido Fawkes blog , what made you drop the title 'blog' from its masthead?
It's a much bigger operation now with five contributors. I don't want to dismiss our blog heritage but it's really more of a news site so we've dropped the blog title from the masthead.  We're using the blog format – the chronologically ordered stories from the top – it's just that we have four channels now so it's becoming like a multi-blog website if you want. We're still doing mainly politics but tying it in with different topics such as technology and politics, media and politics plus environment and energy which is a broader offering. Because some of the readers aren't interested in technology, and some of them aren't interested in media stories, we have separated them out so it's a better reader experience. On the other hand, some of the readers are complaining now that they don't know when the stories are updated because they have to check the other channels … so you can't win.
What is the difference between a blogsite and a news site?
There are quite a few professional blogs now. At Guido Fawkes there are three of us writers who write for newspapers including The Sun, The Times and The Spectator, so obviously even though our product comes in different styles, the content focus remains the same. I think the difference between professional bloggers and journalists has disappeared and so has the difference between a news site and a blog at the more serious end of the spectrum.
You have been quoted in The Guardian as being 'nervous' about the redesign. Why is that?
Because it's a format that has worked very well for 10 years and a lot of people and certainly a lot of people I respect have said don't change it. I've had social media experts and web design gurus always counselling me to do this and do that and I do not want to get away from the format that has worked – the immediacy of the top stories, the simplicity of the vertical chronological format. So the two big things we've done are introduce the mid-bar, like the Daily Mail's side-bar of shame which basically has a picture and links to other stories on the site and also elsewhere on the web. Second, we broke out into different channels which are like mini blogs within one vertical. The thing I didn't want to do was have a confusing, over-busy kind of website were people just didn't know what was going on where.  Hopefully we've straddled the difference between magazine-type website and a blog. There will be reader resistance, my measure of success is that in a year's time they will have forgotten what the old format looked like.
Has the redesign been timed around the upcoming general election?
It's actually a year behind schedule! But the redesign took so long because of the web designer just trying to figure out what it is we wanted to do and I was just a bit nervous about the change.  When you've got a successful formula – you don't want to change it around too much. When they changed the formula for "New" Coke, it was a disaster. And I was very nervous about that happening to the blog.
As part of the redesign you have introduced a new environment channel.  How does that tie in with politics?
First of all in this election we've got the Green party which is going to be a serious player for the first time, so that's one reason. Secondly, there is a lot of interest in energy, environment and green issues – which drives a lot of traffic – and climate change is still a very polarising issue. Also all the environment reports seems to be covered from a left or centrist perspective and I think a more right-of-centre voice is needed and we're going to provide it. We're going to report the issues and stick to reality-based reporting but we are going to be a little more sceptical about the more outlandish claims of the green lobby.
Your blog has been quoted as helping "whip politicians into shape." With the added channels, will the intent be any different?
Well, it's obviously more than that now. Now we will be whipping journalists into shape. Almost every national newspaper editor follows the @MediaGuido Twitter feed associated with that part of the website. Even though the audience for media stories is smaller than the political audience, it is a very powerful and important group.
Will the way you work with PR change? 
Actually I'd appreciate it if technology PRs help us with Techno Guido because they obviously know about product launches and they have messages they want to get out. We are far more receptive to technology PRs than we were to political party press officers.  There is a more positive angle with the technology PR people because they tell us about the products and services they have and we need to get our hands on them. I promise we will be little less aggressive and visceral than we are with political spin doctors.
What's the best way for technology PRs to get in touch with you?
The best way for technology PRs to get in touch in the first instance is by email at [email protected].
Is social media the future of PR?
I think the corporate Twitter accounts that have a sense of humour do okay. Paddy Power, the bookmakers, Tesco and some other big corporations get their fair share of customer complaints but they do have a sense of humour and can pull it off. Obviously if you are a train company or an airline and there are delays, you're going to have a lot of angry and unhappy people. And it's hard to do much more than respond to people's complaints. I use my personal Twitter account to complain about customer service issues but sometimes I use my @GuidoFawkes account to reach out – I have some 150,000 followers on there and surprise, surprise things get fixed pretty quick. When my computer was not working and I complained, Microsoft sent around a replacement and had their technical people call me  – that is one of the small advantages of having 150,000 followers.
What would be different about general election coverage this year? How will social media play out?
I've been hearing that it's going to be the internet election since 2005 so I'm still a bit sceptical about the impact social media will have. I personally believe that television is still the most important medium for the elections – no question about it. Twitter doesn't change people's mind – Twitter audiences are either decided or not interested. People on Twitter are probably more interested in Coronation Street than politics.
However, journalists are on Twitter all the time and Twitter gives them the opportunity to shape the narrative of the day.  Emily Thornberry is a great example of how a politician had to actually resign because of a tweet. It all played out on Twitter – the journalists picked it up and it went from there. And I think there will be many stories that will first appear on Twitter and then get amplified into online reporting, people like us – news sites and then on to broadcasters and newspapers the next day. In politics, Twitter is the dominant newswire and a talking shop for everybody.
Is it advisable for brands to express their political stand-point?
If a brand has a particular issue that affects their business then obviously they're going to talk about it.  House building is an important issue and of course the construction companies and house builders have something important to say. If you are backing a party and are a brand, you're going to lose everyone else who doesn't back that party so it's a bit dangerous. My brother-in-law has a pub and he stood for mayor and half his customers said I'm not coming in when the elections are on because I'm not backing you for mayor. For brands, it's much bigger than that, much more complicated. They have to be careful but at the same time they have to push their agenda even if it has some party political risks.
What advice would you give to PRs looking to get involved in election coverage?
Really ask yourself if you are relevant. Currently, I am getting emails from a dating website – they're emailing me trying to get themselves relevant to politics – they are wasting their time and mine. Unless something about your business is relevant to politics, trying to insert yourself into it is a futile exercise and might irritate people in the long run.
Editorial information on  Paul Staines, Guido Fawkes and thousands of other media/blogger contacts and outlets, can be found in the Vuelio Media Database.
https://www.vuelio.com/uk/wp-content/uploads/2015/03/Paul-Staines-Guido-Fawkes.jpg
525
350
Priyanka Dayal
https://www.vuelio.com/uk/wp-content/uploads/2019/09/vuelio-logo.png
Priyanka Dayal
2015-03-16 10:44:24
2016-03-15 10:08:09
'Now we'll be whipping journalists into shape' Paul Staines, Guido Fawkes