Ofcom launches seven RT investigations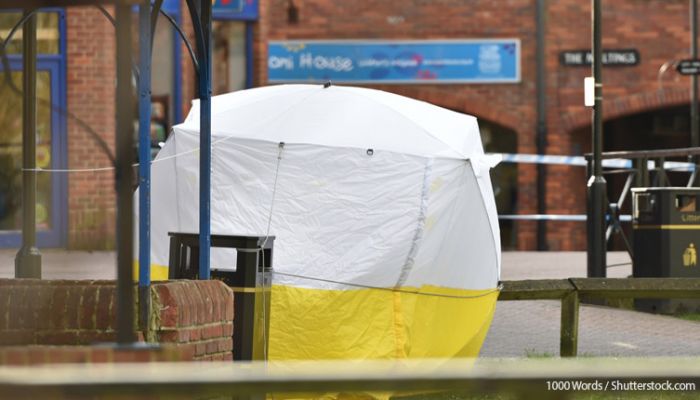 Ofcom has launched seven investigations into programmes on RT, relating to content broadcast in the wake of the Salisbury poisoning. The regulator is deciding if the programmes, broadcast between 17 March and 16 April, have breached the Broadcasting Code.
RT is operated by TV Novosti, which holds three UK broadcasting licences, two for RT and one for RT Europe. RT has an average UK audience of 3,400 viewers at any given point and an average weekly reach of 1% of adults.
Before the Salisbury poisoning on 12 March, TV Novosti's compliance record had not been 'materially out of line with other broadcasters', and there are only 15 recorded breaches of the Broadcast Code since 2012, which is comparable to other broadcasters of a similar size.
However, its broadcasts since the Salisbury poisoning, which the UK Government has blamed on Russia but Russia strongly denies, has led to the investigations. RT is run by the Russian Federation, and therefore 'toes the party line', something which Ofcom is particularly considerate of when assessing breaches of impartiality and accuracy.
The regulator is now determining whether TV Novosti (and therefore RT) is fit and proper to hold their licences. If not, Ofcom has the power to revoke the licence, stopping the channel broadcasting again until the offending behaviours are remedied.
Other state funded broadcasters that operate in the UK include Al Jazeera, which is funded by Qatar, PBS, which is funded by USA and the BBC, which is funded by licence fee and the British Government. Ofcom points out that many foreign state broadcasters may broadcast material that is not in line with British values but this is not a consideration when it is investigating whether a channel is fit and proper to hold a broadcast licence.
Ofcom hasn't detailed which comments or content has caused the investigation but has said: 'On the material we have, it is not possible or appropriate for us to seek to reach an independent determination on the events in Salisbury. In this particular case, in our view, the most appropriate way to consider whether TV Novosti is likely to act in a fit and proper way is to consider its broadcasting conduct and on this, we are concerned about a number of potential breaches of the Broadcasting Code.'
RT has yet to comment on the announcement.
https://www.vuelio.com/uk/wp-content/uploads/2018/04/Russia-poisoning-1.jpg
430
760
Jake O'Neill
https://www.vuelio.com/uk/wp-content/uploads/2019/09/vuelio-logo.png
Jake O'Neill
2018-04-18 09:00:29
2018-04-18 12:21:40
Ofcom launches seven RT investigations