Honesty and running: Helen Tamblyn's HelsBels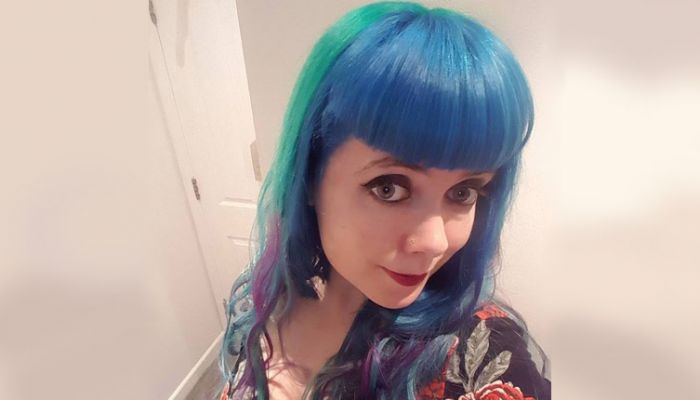 Helen Tamblyn is the top running blogger behind HelsBels. Recently ranked in the top 10 UK running blogs, Helen covers marathon training, health and fitness (with a side of cake and beer). Helen told us about her honesty policy, the blogs she loves to read and working with brands in the way she wants.
What makes your blog successful?
Define successful! I don't have as big a reach as many running bloggers, but I think I have an audience who have stuck with me over the years and it's been nice to see my Facebook page grow over the last year or so. I think it's because I will talk about anything related to running and fitness and I try to be honest with what I say. It has got me into trouble with brands once or twice when I have given negative reviews, but I try to make a point of being honest and saying what I want to say, as opposed to what other people might want me to say. It seems to be working out well!
How do you plan your blog content around your runs?
I don't. I know most bloggers tend to have a content schedule they stick to, but I tend to write when I feel like it. If I have several evergreen post ideas in mind, then I'll try to spread them out to create an even flow of content, but generally I write as ideas pop into my head, or if I've had a run I want to write about, or if I've just completed a race.
What's the best place to run in the UK?
I moved out of London last year and I absolutely love it as a place to run. There are so many different routes you can take and one of my favourite routes was running along the river from Putney down to Richmond. Impossible to get lost, peaceful by the water and lots of friendly runners and cyclists. It's also great fun running through the city, taking in the landmarks before turning into one of the parks for a change of pace. It's never boring running in London!
What advice would you give to new runners?
Believe that you can do it and you will. Running is definitely as much mental as physical for me and going in with the mindset that you CAN do it is really important. Of course, we all have bad runs and bad races, but I also believe that if you can learn from the experience, then was it really all bad?
How important is the right equipment/outfits for successful runs?
Very! Make sure you get a gait analysis to find the best pair of shoes for you – it could well prevent injuries later on. And if you're female, make sure you have a good sports bra. For me, this is the most important piece of kit and it's not something that you should try to 'make do' with. Get fitted properly, jump around, shop around, just make sure you get the right bra. There is something out there for everyone.
What's the best race you've competed in?
The Spitfire Scramble in 2017. It's the only 24 race in London and I've taken part in it three times now. I did it in 2015 and 2016 with a team of bloggers from the UK Fitness Bloggers network I established, and then in 2017, I did it as a doubles pair with my friend Corey from The Hinz Adventures. This was really her shining moment as I'd come down with pneumonia when in Malta a few weeks before and I wasn't allowed to run, but my doctor said I could walk a lap. Corey ran nearly 50 miles and I jogged/walked 12 which saw us take second place in the ladies pairs. The atmosphere at this event is second to none, the route in Hornchurch Country Park is beautiful and it's very special seeing the sun rise at the top of the hill in the morning, if you are out on a lap. I was also so proud to support Corey!
What one thing should PRs know about you?
I am honest and although I am constructive, if I don't like a product or experience, I will say so. I will always try to be balanced and offer the right to respond, but I will not edit a review or be dishonest through fear of upsetting a brand relationship.
What's the best campaign you've collaborated on?
I've recently just worked on a great campaign with Red Letter Days where they sent me on a bungee jump! It's not something that I would ever have done otherwise and when they got in touch, I had to say yes because I knew I would regret it if not. It was exhilarating, terrifying and liberating all at once and it has given me a story to tell – for that reason, I have to say that was the best campaign I've collaborated on.
Away from working with brands, I partnered up with a friend of mine Stephen from How Many Miles last year on a campaign we called #EndGreatRunHerbalife after Herbalife were announced as the nutritional partners of the Great Run Series. Between us, we wrote a series of posts, set up a petition and rallied runners on social media, which ultimately led to the partnership being pulled. That felt like influencing, although it feels a bit like I've been on the naughty step since where working with brands is concerned. But I don't regret it – it felt like the right thing to do.
What do you call yourself (blogger/influencer/content creator etc)?
Blogger. I enjoy social media and I offer management and content creation on a freelance basis, but I would class myself as a blogger. I don't have a set social media strategy for my blog and I don't beat myself up scheduling content.
What other blogs do you read?
Too many to mention, but I particularly make a point of keeping up with A Healthier Moo, How Many Miles, The PHD Runner, Jog on Mum, Paddle Pedal Pace, The Fat Girls' Guide To Running, Learning Patience, keep it simpElle, JogBlog, and although he doesn't blog much on his website anymore, Gavin Wren is a beautiful and articulate writer.
https://www.vuelio.com/uk/wp-content/uploads/2018/04/Helen-Tamblyn-HelsBels.jpg
430
760
Merryn Williams
https://www.vuelio.com/uk/wp-content/uploads/2023/09/vuelio-logo-200px.png
Merryn Williams
2018-04-17 15:00:19
2018-04-18 12:20:41
Honesty and running: Helen Tamblyn's HelsBels