ParcelHero's coronavirus comms strategy: turning the front door into the front line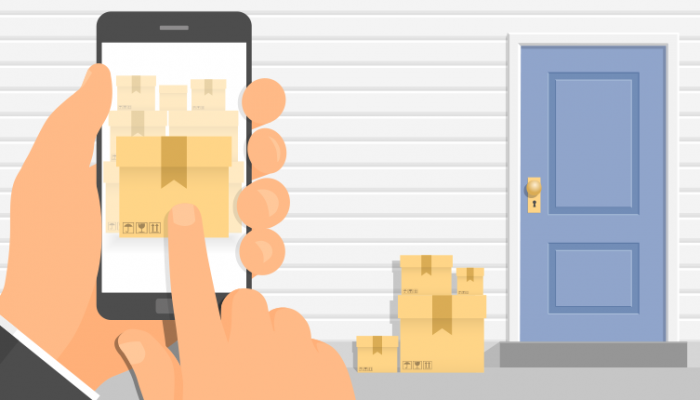 This is a guest post from David Jinks, Head of Public Relations at ParcelHero, on the importance of keeping agile in a fast changing environment.
I could start by spinning you a yarn about how ParcelHero had an emergency comms plan already prepared for the impact of a near biblical plague. The truth is we didn't and, be honest, you wouldn't enjoy reading a puff piece as much as hearing the gory details about how we learned from our initial comms mistakes.
ParcelHero is an online parcel price comparison site; effectively, we're 'Compare the Meerkat' for parcels. Simples. Of course, being a home-delivery courier company meant we were one of the first to experience the full impact of the coronavirus.
Key to our media strategy as an e-commerce business is building brand awareness and (here's where I'll be kicked out of the Monday PR Club) link building. Old skool releases and pitches are at the heart of this plan. Looking back, our first release on the subject was 27 January: 'Should shoppers question the safety of Chinese parcels?'. In retrospect, it's an odd release – partly ramping up the scare to attract journalists and partly downplaying it – because some regular users were already experiencing problems with stock coming in from China. It got good traction but, at the time, it felt like an annoying distraction from my beloved 2020 PR plan, which had been so many weeks in gestation.
I clung grimly to that plan throughout early February, in the blind belief that no story could be bigger than Brexit. It wasn't until 25 February that I smelled the coffee and tearfully chucked it away. Our release that day on 'Ten steps to reduce the impact of Covid-19 ' was lapped up by an increasingly nervous business press. It had lots of prescient tips but still featured a not-in-front-of-the-children intro that soothingly gushed '…many health professionals are saying it is unlikely to have a greater effect than many typical global flu outbreaks'.
Let's spare my blushes and move into the next stage. Without teaching Grandma to suck eggs, bad news sells and big numbers make big headlines. As the epidemic developed, we forecast on 3 March that e-commerce's market share would double to 40% 'if the coronavirus becomes an epidemic in the UK'. That secured us a good splash in the Mail and lots of business press. In a social media double-whammy, Facebook even used the prediction in its LinkedIn presentations. Again though, look at that qualifying 'if'…
Just before lockdown, ParcelHero had been booming, as people shipped food to loved ones in isolation and ordered thousands of hand sanitisers. However, when lockdown started on 23 March, bookings fell off a cliff. Stores were closed and even those with websites had little confidence they could distribute orders safely.
We hit the press, emphasising that couriers were still picking up directly from doorsteps and businesses could stay alive selling solely online. By the second week, ParcelHero was experiencing Christmas-level peak volumes and that's been the case ever since. 'The front door becomes the front line' – our key message that was picked up by many journalists – underscored our efforts to standardise rules to replace signatures as proof of delivery.
Increased bookings led to their own complications, however. 50% of international parcels are flown in the belly-hold of passenger flights and, suddenly, they were all grounded. Customers wanted information. Now. Our carefully laid social media plans were swiftly abandoned as Twitter became a key tool for Customer Services.
Nonetheless, by 15 April, our comms was firmly proactive rather than reactive. We caught the public mood with a release stating: 'It's no longer a sin to order non-essentials online'. From then on, the thrust was all about looking forwards.
So, what turned the tide from that dreadful Lockdown Monday to us gaining multiple new links and national coverage in the FT, Express, Sun and Mail? Driving our success was our ability to adapt our message to fast-changing circumstances, even if it meant ditching our existing strategies and entire social channels.
Looking forward, we'll be taking the lead in issuing advice as regulations and market conditions change. We're currently focused on encouraging all our business users to 'lock-in your lockdown wins'.  Who knows, one day, not so far in the future, I may be able to return to Brexit. Now, where did I throw that 2020 plan?
David Jinks was a guest on our recent webinar, Moving from Crisis to Recovery, along with Liz Slee, Head of Media at Enterprise Nation and director at the think tank The Enterprise Trust. Listen to the recording here. 
https://www.vuelio.com/uk/wp-content/uploads/2020/06/lockdown-deliveries.png
430
760
Phoebe-Jane Boyd
https://www.vuelio.com/uk/wp-content/uploads/2019/09/vuelio-logo.png
Phoebe-Jane Boyd
2020-06-22 08:00:11
2020-06-19 09:34:44
ParcelHero's coronavirus comms strategy: turning the front door into the front line