People are hooked on smartphones & social media for communications, finds Ofcom report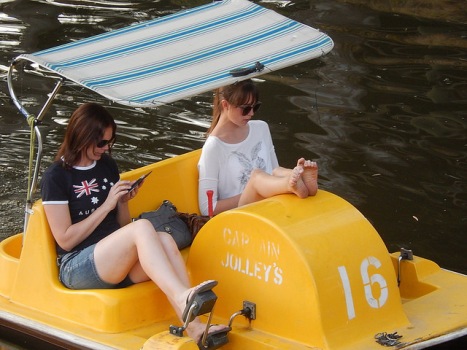 Ofcom's 2015 Communications Market Report marks the rise and rise of digital communications. Whether it is smartphones or social media, the findings reflect how people have become 'hooked' on their phones and social networks to communicate all aspects of their daily life.
According to the report, as many as 70% of internet users say that technology has indeed changed the way they communicate. This is because the phenomenal uptake of smartphones have enabled people to stay connected all day long.
The report found that two thirds of people now own a smartphone, using it for nearly two hours every day to browse the internet, access social media, bank and shop online. Moreover, smartphones have overtaken laptops as the 'most important device for going online' with 33% opting for their phones compared with 30% still using their laptops.
It is no wonder that half of all smartphone users admitted to being 'hooked' on their phones.
The story is no different for social media users with more than seven in ten (73%) internet users ohaving a social media profile and one fifth admittedly 'hooked' on to it.
So what is everyone doing online? Communicating to other users of course.
Data shows that almost three-quarters (72%) of the time spent on a smartphone is on communications activities, including text messages, email, using social networks, instant messages and calls (voice or video). However, email remains the most popular form of communications undertaken on a smartphone (81% of users), photo and video based forms of communication are used by some smartphone owners. Just over four in ten (42%) smartphone users send photos or videos via text, while 18% use their phone for video internet calls.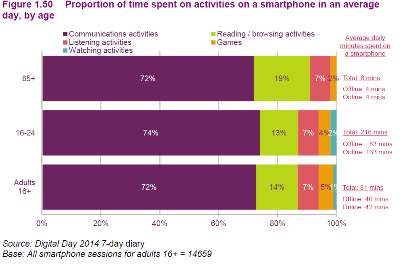 On social media, Facebook takes up the most amount of time and reach with a fifth of Facebook users (19%) accessing the site more than ten times a day.
Interestingly, Twitter is increasingly being used to share news and air complaints. The study found that a quarter of adults with a Twitter account use it to air complaints or frustrations.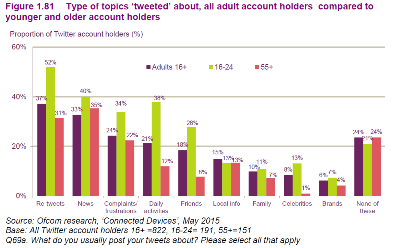 For PR and communications professionals, this report validates the arrival of mobile and social media marketing. It is clear that digital marketing should not just complement but lead marketing plans and budgets for brands. In addition, the report also provides valuable insight on consumption and communication patterns of individual social platforms which can help streamline the approach PRs use when it comes to marketing and monitoring their brand online.
Photo Courtesy of Michael Coghlan on Flickr
https://www.vuelio.com/uk/wp-content/uploads/2015/08/Smartphone-culture.jpg
350
467
Priyanka Dayal
https://www.vuelio.com/uk/wp-content/uploads/2023/09/vuelio-logo-200px.png
Priyanka Dayal
2015-08-20 11:17:13
2015-08-20 11:32:54
People are hooked on smartphones & social media for communications, finds Ofcom report