Pet blog spotlight with Monty Dogge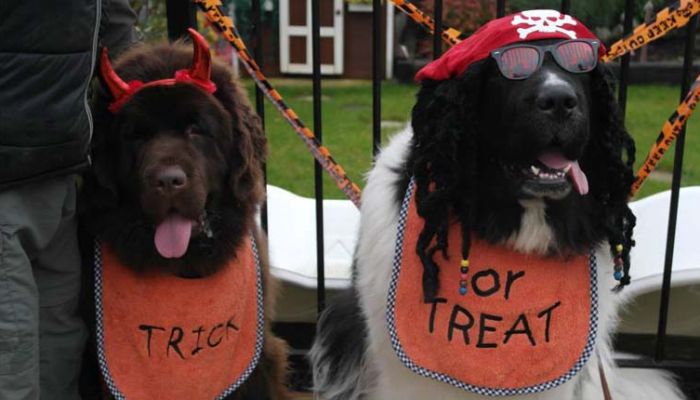 Monty Dogge is the superstar Newfoundland that stars in the Adventure of Monty Dogge, which was recently named in the Top 10 UK Pet Blogs. Written by 'hooman' Mark Sanders, the blog covers Monty's adventures with his family of doglets – and also features the latest books Monty appears in. We caught up with Mark to find out how he manages posts with Monty's personality, Monty's hilarious opinion of cats and how the pair work with brands and PRs.
How has your blog changed from when you first started?
I started back in 2011 with a series of Facebook posts called Life according to Monty Dogge. It was about the life of a very big puppy in his own words and it's fair to say things have changed quite a bit in the past seven years. Though the Facebook page and group still runs regularly, the blog is via the website and features articles from Monty and me. I have collected every post from 2011 as I plan to write a book next year and the first posts were very basic and were mainly Monty talking about his toilet habits on that particular day. People have followed him for years and now it's very much a conscious effort to offer new content that is entertaining, informative and fresh.
What's the best thing about being a pet blogger?
For me I get to spend all day with the dogs, and it's been a huge adventure. From posting on Facebook I have now published four children's book and spend most of the week in schools with Monty or Cookie reading stories about my best friends. I have done book signings at Waterstones, attended the Edinburgh Fringe and blogged live from Crufts. To be honest, at the age of 59 and supposedly retired, everything is great about being a pet blogger.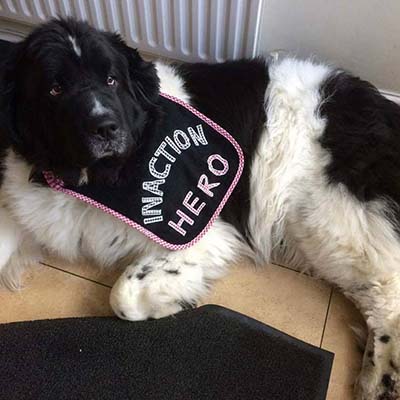 How conscious are you of the animal's personality as opposed to your own when writing?
This is a great question because this is something that has really developed over time. As Monty has gone from a puppy exploring the world to a seven-year-old adult Newfoundland, his personality and understanding of the world has changed as has my writing. It sounds a real cliché, but I actually think it's made me a better 'hooman'.
To be constantly looking at life through the perspective of an animal really makes you realise how good, honest and full of love they are. I love the relationship we have on the page, Monty views me as quite odd and really struggles to understand most of the things I do as a furless biped. We end up having this loving battle between our personalities and it's a fascinating writing process.
What's better (and WHY) cats or dogs?
I'll let Monty answer this one. Well it's obviously dogs isn't it? Cats do all this aloof independent act, but they don't fool me. Really, they're needy and desperate to be dogs but they know if they go paw to paw to get the hooman's attention they'll lose. And clever? Really? A friend of ours locked themselves out of the house as the door slammed behind them. They looked through the letterbox and could see the key so they asked the cat to pass it to them… Well, the only thing this supposedly intelligent pet could say was Me? Oww?
Do you dress up your pets for Halloween?
We are a bit of a crazy house with five dogs, four children and four adults so there is always something going on around events such as Halloween and Christmas. The dogs always join in, but I think it's one of those things that can get overdone and for us it's occasional rather than daily costumes on Instagram. I think it comes down to knowing your dogs. Believe me Monty wouldn't do anything unless he wanted to so yes, we do.
Did you have a pet growing up?
My parents didn't really like animals, so I only ever had a hamster, just the one. I really got obsessed with animals after visits with my Grandad to Paignton Zoo in Devon where I grew up. My first job after I left school was as the Curator of Birds at a Bird garden which was an interview where I had to be quite imaginative about my previous animal experience. I then spend some time as a Giraffe keeper and kennel manager, so I think not having a pet as a child probably pushed me further in that direction.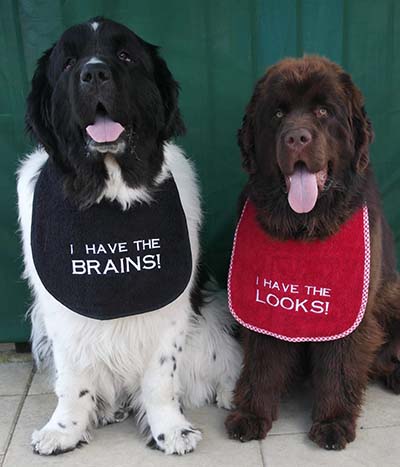 What's the best top tip you have for pet owners (management/maintenance/behaviour)?
I'm by no means an expert and anybody who has seen my You Tube character 'Absolutely Barking' – the world's most incompetent dog trainer would, I'm sure, agree. I think any advice I could offer is about socialisation. I personally think if dogs are really socialised well, have firm but kind boundaries and are treated with respect you won't go far wrong.
How do you work with PRs and brands?
We have some good relationships with brands and like to build that relationship on a mutual respect. We do get contacted by lots of companies but I really like to believe in the product and welcome the chance to really try it out before featuring it in a blog. Luckily the good brands also have this philosophy, so we have done some good work with those. At the moment working closely with PRs has been in my thoughts more and more. I am really keen to get to the next level with our books particularly and see the blog as a great way of attracting a larger audience and following.
What are the best collaborations you've worked on?
We have been very lucky to been asked to get involved in some really exciting projects over the past 12 months. 2018 saw the very first Dog Lover Show at the SCC in Glasgow and we were asked to be the guests of honour, which was amazing. We set up a separate blog page for the show and were given our own 'Monty Dogge' area complete with branding and bean bags for the children. The show attracted a very big public attendance and we were very busy for two days. Monty was also asked to be an Instagram model for Lintbells who are a major brand in the Pet industry and this has been a lot of fun. I think each of the collaborations that we've worked on have been interesting and unique and we've certainly had a packed 12 months.
Do bloggers need their own industry association?
I really think this needs looking at as blogging becomes more of a respected and realistic occupation. Monty and I have recently been asked to be author/s in residence at a school for young people on the autistic spectrum and one of the things they are really keen on is blogging and writing on social media. I think several years ago when you mentioned blogging people thought it was just something you did as a bit of a geeky hobby but boy has that changed! So if I was asked for a short answer it would be Yes.
What other blogs do you read?
I have to be honest and say I really don't read at all as much as I'd like. When I do get a chance my go to blogs are Guido Fawkes, DIY Daddy and the wonderful Paw Post.
https://www.vuelio.com/uk/wp-content/uploads/2018/10/Monty-Dogge-18-4.jpg
430
760
Holly Hodges
https://www.vuelio.com/uk/wp-content/uploads/2015/10/vuelio-logo-transparent.png
Holly Hodges
2018-10-31 08:59:37
2018-10-31 15:52:10
Pet blog spotlight with Monty Dogge