Pet Blogger Spotlight: Stephanie Walton, Steph and the Spaniels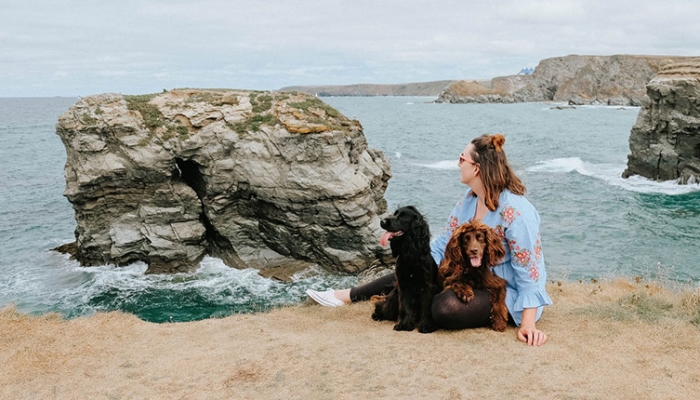 Meet Steph, Sev and Lily – the posting partnership blogging about pets, style and adventure at Steph and the Spaniels, one of our top 10 UK pet blogs.
Steph has had to change her focus while staying indoors with the spaniels – read on for how they're coping with the lack of dog-friendly travel and adventures, and how you can keep your own pets calm and comfy at home.
What keeps you enthusiastic about the pet blogging sphere?
Sev and Lily are no doubt the reason why I love sharing our life and adventures, showcasing our little life together. I've blogged for such a long long time now, I couldn't really imagine not doing it – it's my online diary and I love looking back at our adventures.
What's your favourite thing to post about and why?
I love travel and adventure posts, because that's such a passion, being able to travel with your pets (though, obviously, not during the current lockdown). Never leaving the dogs behind is something we want to share with our readers.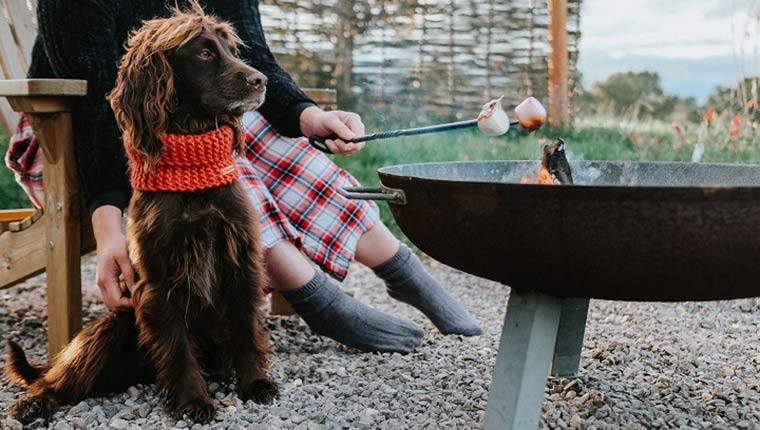 How have you had to change your approach and content now that people are self-isolating with their pets?
Lots of Instagram accounts can have a persona that doesn't seem like real life, with stunning imagery and locations and although I love creating those things, at this time it's important to show homely inside shots and reach out knowing we're all in this together. As well as that, we've started TikTok – I'm very, very new to it but loving the pet content on there so far!
What would be your top pieces of advice for keeping pets entertained/not freaked out by how much more time they get to spend with their humans right now?
This is really important and something to think about. Both of my dogs suffer from slight separation anxiety, so although it's nice we can be together, after this it may be harder to leave them.
If you're working from home, it's a great idea to have them in separate rooms when possible and let them get used to this.
I also love interactive toys and lots of chews and games. Devil Door Direct is our number one go-to store for lots of fun activities and treats to help with boredom.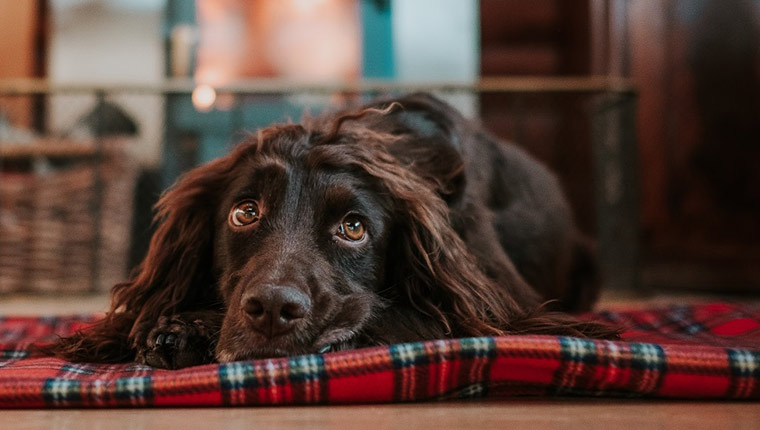 Which animal charities should people be supporting?
I don't think there's a right and wrong to this answer – just support any that mean something to you and you're close to. For us, we love Dogs Trust as my family dog was rescued from one of their centres, and we've worked with them on the blog. I think making sure you have enough information about the charity and wanting to help is great!
How do you collaborate with brands, and which kind of brands do you really like working with?
I do all sorts of collaborations with brands, from photo shoots and reviews to product placements, but I love being creative and working on a full campaign that I can really get into. Showcasing my work, my photography and my blogging in the best way, without too many limits.
I work a lot with travel brands, but also a variety of dog businesses and human brands so we can bring me and the dogs together in a collaboration that works for them too. I'm really open to what we can do and work on. If it's fun and creative, I love it!
For PRs looking to work with you and your blog/website, how would you prefer they approach you and with what kind of content?
My email is always the best way – there are links to this on Instagram and my blog, and I'm always checking and replying. As above, I love being able to be creative – giving me an idea and concept to roll with gets me more excited than just placing a product in a photo (for example!)
What other blogs are you checking out regularly during lockdown?
I love Honey, I Dressed the Pug, so much. I've noticed blogs are getting more and more popular and I see links popping up through the dog-friendly Instagram community more. I always like to swipe up or follow their links to have a little look at the posts through the day.
https://www.vuelio.com/uk/wp-content/uploads/2020/04/Steph-and-the-Spaniels.jpg
430
760
Christina Pirilla
https://www.vuelio.com/uk/wp-content/uploads/2019/09/vuelio-logo.png
Christina Pirilla
2020-04-28 13:57:28
2020-04-28 14:00:51
Pet Blogger Spotlight: Stephanie Walton, Steph and the Spaniels