Pop culture lessons for PR: from Dunder Mifflin and beyond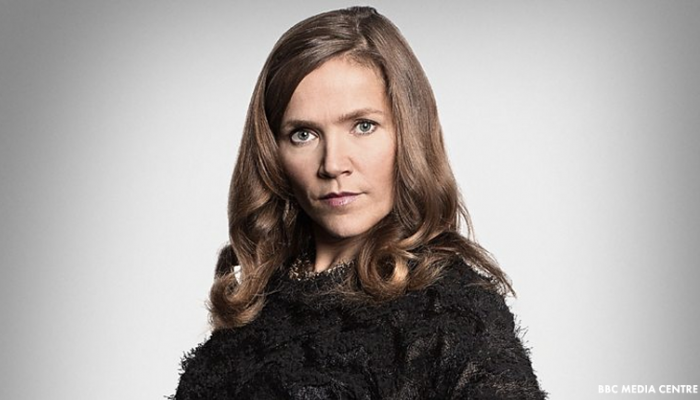 There is much to be learned from the PR and comms professionals portrayed in the media – mainly 'Wow, I do not want to be like that person'. And thankfully most practitioners bear no resemblance to them.
For our latest webinar 'Somehow I Manage. PR. Pop Culture Comms Lessons from Dunder Mifflin & beyond', we scoured TV and film for examples of pop culture PR lessons we can all learn from.
Here's what we can learn from Michael Scott, Siobhan Sharpe, Don Draper, Alexis Rose and Captain Raymond Holt:
1. Understand your audience
Understanding target markets through research ​is a key part of strategy and must come before your activities. Captain Holt tries to tell his audience what he wants them to hear rather than understand their perspective and what would actually help.
You are not your target market. As soon as you work in an organisation you lose that perspective. So, you have to conduct research, which can come from as many sources and channels as your budget allows, from first-party data and focus groups to third party online research and sales information. Only once you know your audience(s) and know their perspective, should activities and campaigns be created.
2. Network smarter
Networking events, conventions, award ceremonies – all fantastic opportunities for forming connections and winning new clients. Also, all places filled with the pitfalls of pleasure over business – socialising and swag.
Heading to an event? Maximise your time by focusing on who you want to meet. Understand where your customers spend their time, adapt your networking style and head in with a clear plan.
And you can be like Michael Scott – it's possible to have lots of fun and see the benefits of smart networking. Make sure people estimate you.
3. Build the right media relationships
Just like Leslie Knope and the Pawnee Parks and Recreation Department, you need to build relationships with a variety of media contacts and maintain those relationships throughout your career. But not every contact will want to hear about everything you're doing or be spoken to in the same way. The best media outreach is always targeted and never 'spray and pray'.
Nurture your media relationships by keeping them in the loop with relevant content, and make yourself available if a journalist needs a story – particular if it's a ResponseSource Journalist Enquiry.  ​
4. Values – ensure you and your clients align
A shout-out to Monumental's senior account executive Liam Pitts for this one on agency values. We couldn't find the exact clip from Schitt's Creek but here's brand Alexis, and one of the greatest TV moments from Schitt's Creek, as an introduction.
Liam said: 'In season 6 of Schitt's Creek, Alexis Rose starts her career as, in her words, a "freelance brand invigorator", agreeing to represent a brand that the eventually finds out is a cult. I think the lesson we learn here is that a little research beforehand is never a bad thing – and neither is turning down a client that might not exactly align with your values and beliefs. In PR, when we sign on a client, we are agreeing to be public advocates of the brand. That means we have to understand that might include the bad elements alongside the good.
'Alexis teaches us that we always have to consider our integrity and credibility when working with clients – something which she learns the hard way.'
5. Be transparent and honest
As a wise erotic dancer once told Dwight Schrute in The Office: 'Secrets, secrets are no fun. Secrets, secrets hurt someone'.
In the Public Relations episode of Mad Men, two lies lead to very different outcomes with the press. While Pete and Peggy's fake fight campaign leads to great coverage and increased sales, it puts the agency's reputation at risk and costs bribe/hush/bail money down the line.
For Don Draper, he doesn't open up in his interview with Advertising Age, which damages the agency's reputation, threatens client accounts and leads to his reputation as an enigma (not in a good way). In this clip he decides to reverse that, opening up to the Wall Street Journal, which is delighted to finally get the truth.
Cover-ups and lying lead to reputational risk for you and your brand. A better story can be found in telling your brand's truth, and it is ultimately what the journalist is after. It is also possible to recover from bad press with good press, just as Don does, as long as you have your strategy aligned with your truth and your business goals.
6. Control your narrative in a crisis
Crises happen – whether it is a supplier's disgruntled watermark or something a bit less niche. Best practice is to have a crisis comms plan already in place for every eventually, but if not, decide how you want to respond and get ahead of the story​.
It is key that all your stakeholders are fully briefed and stick to the agreed statement, message or lines to take.
Also, make sure your response is proportionate to the crisis and targets only the stakeholders that need to be targeted.
7. Don't be a stereotype
PR has a PR problem. People who don't really 'get' public relations may scramble for examples from TV and film in a bid to understand how it works. But as we all know, those examples often aren't good and don't reflect the PR and communications we see every single day.
So, the last lesson is don't be a stereotype, which really means be proud of the excellent work you're doing in PR. And keep it up!
Not only does Vuelio support thousands of clients with all their PR and comms software needs, we also post heaps of PR content and welcome guest posts. For more information, get in touch with our Content Manager Phoebe-Jane Boyd. 
https://www.vuelio.com/uk/wp-content/uploads/2022/05/Siobhan-Sharpe.png
430
760
Phoebe-Jane Boyd
https://www.vuelio.com/uk/wp-content/uploads/2023/09/vuelio-logo-200px.png
Phoebe-Jane Boyd
2022-05-30 10:02:48
2022-05-30 10:04:53
Pop culture lessons for PR: from Dunder Mifflin and beyond