Is a Fintech 'Investment Boom' Emerging in the Travel Sector?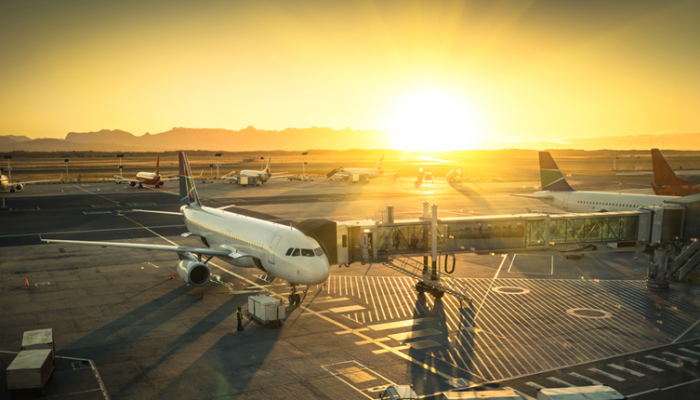 In an effort to recover from the COVID-19 pandemic, the travel industry is exploring contemporary payment trends that suit the varying new financial perspectives on tourism. Whereas some have more money than ever to spend, others are seeking new ways to budget for their next getaway. The increasing convergence of fintech and travel is significant – with many predicting an 'investment boom' on the near horizon. 
Financial technology (Fintech) is a term used for several types of specialised software that digitise financial services.​​​ Companies, business owners and consumers use fintech to better manage their finances and operations, while also opening the door to significant growth in revenue and market share. Examples of successful fintech brands include Paypal, Experian, Klarna, Monzo and so many more.
Forecasts by Eurocontrol have predicted that, by August 2022, travel volumes will return to 89% of what they were in 2019. In response to the post-pandemic changes in personal finance and global cost-of-living crisis, firms are investing in fintech more than ever to provide new and accessible payment options. Media discussion around the emergence of financial technologies in the travel sector has been growing since January, with significant peaks across national online publications (i.e. The Financial Times) in May:
In an Amedeus report from this month with 90 leading travel agencies, an 'investment boom' was predicted following a survey of airline and travel agency leaders — a term used by 1,753 national publications in travel and fintech sectors since January. Four out of five companies said they plan to match or surpass their 2019 FinTech investment this year, with nine out of 10 identifying payments as a priority (Travolution, 18.05.22).
Huge steps are already being taken towards achieving this brand image – on 28 January, Air Asia rebranded its corporate name to 'Capital A' to better reflect its mission to become a diversified 'digital travel and lifestyle group', with fintech playing a major role in its new revenue strategy.
Additionally, Booking.com recently hired 400 experts for its newly created fintech division with a view to 'simplify the payment experience' across its brands (Skift, 22.07.21). While travel agencies are benefitting from investing in fintech, fintech is also benefiting from investing in travel. For example, UK-based Revolut, which claims 16 million users, branched out beyond banking and financial services for the first time recently and began selling stays in hotels, homes, and guest houses.
Media Type Split: Who is talking about the emerging 'investment boom'?
Data analyses all UK online media since January 1, 2022.
'Fintech stands out as an area of the travel business where you can provide new value-added services that bring revenue while improving the traveller experience'
— David Doctor, Amadeus Executive
Areas of interest
With fintech viewed as a high priority by 90% of UK-based airlines, what are the key areas of interest in travel and fintech publications?
Buy Now, Pay Later
Buy Now, Pay Later (BNPL) has become a de facto payment option in retail and fashion and is swiftly making the same impact on travel. In a survey with 5,000 travel consumers, 68% said they would be likely to spend more on a trip if they could buy now, pay later, as it is quicker than a traditional loan (PhocusWire, 07.01.22). Since January, 328 travel and fintech publications have commented on this option in relation to Gen Z and millennial demographics. Around half of all Brits under 40 now use BNPL whenever it is available, meaning it is a huge source of revenue from those with flexible credit (WalesOnline, 20.05.22).
Multi-currency charges
In order to find the best deals, many consumers find themselves working with multiple currencies when arranging a holiday. The conversion charges associated with traditional banks is a significant barrier that a third of all travel agencies are prioritising this year, an area that fintech has proven successful at overcoming (FinExtra, 14.04.22). Wise is one of many digital banking services that allows users to hold multiple currencies in the same account, alongside highly competitive exchange rates. By leveraging this sort of financial technology, travel firms can alleviate losses tied to such international fees.
Leading FX fintech companies in National UK Media
A correlative increase in brand mentions has followed the emerging interest of travel and fintech – particularly banking apps that offer competitive foreign exchange services:
Drawbacks to the public
While fintech may benefit a certain portion of society in both financial management and expenditures, some believe it exacerbates the privileges of those above working class and is not as accessible to those who truly need it. Lord Chris Holmes of Richmond, co-chair of the APPG on banking and fintech (financial technology), commented that the UK is 'home to hundreds of fintechs' who are creating products that help people manage their money or create saving pots. However, the reality is that 'if you don't have access to a smartphone, broadband or the necessary skills or confidence, then you are effectively cut out' (The Independent, 04.03.22).
Investment boom?
While there may be some consumer diversity and accessibility issues, the convergence of both travel and fintech is mutually beneficial; both industries may eventually become dependent on one another to be sustainable. For example, while BNPL app Klarna has announced plans to lay off 10% of its workforce (CNBC, 26.05.22), rival fintech firms Revolut and Wise say they're hiring for hundreds of open roles. The difference between the former and the latter has been an early investment in the rapid changes of tourism.
As tourism returns to a steady volume, media discussion is rapidly growing around the clear fintech-focused response by the travel industry. The 'Buy Now, Pay Later' system holds the strongest share of public interest and potential ROI, whereas competitive foreign exchange services are considered valuable but already have established names in the sector (i.e. Revolut, RHB). Since January alone, the upsurge in new fintech hires and rebrands has significantly increased – meaning that the anticipated 'investment boom' is no longer on the horizon, but already here.
Want to know more about this data or how media insights can support your PR and communications? Find out more. 
https://www.vuelio.com/uk/wp-content/uploads/2022/05/Plane-travel-fintech.png
430
760
Hollie Parry
https://www.vuelio.com/uk/wp-content/uploads/2023/09/vuelio-logo-200px.png
Hollie Parry
2022-05-31 10:42:48
2022-05-31 14:20:44
Is a Fintech 'Investment Boom' Emerging in the Travel Sector?