PR and Journalist 'Blind Date': When Taylor Herring met a lifestyle freelance journalist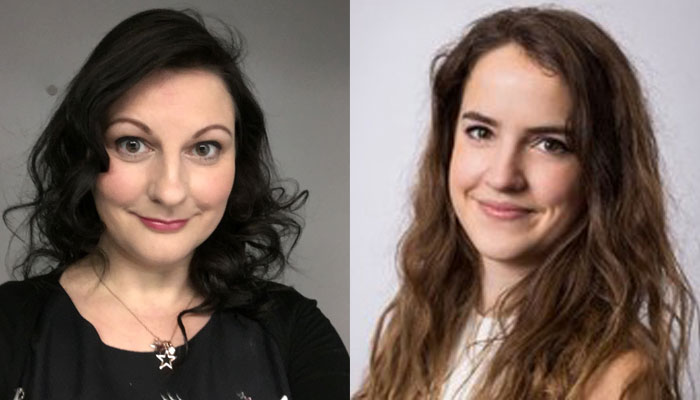 In the second of our 'blind date' series, we introduced freelance journalist, Rosie Mullender to Kate Bailey, senior account manager at Taylor Herring. Here's what happened when they went for, a longer than expected, lunch last week. 
How was your lunch?
Rosie: It was great! We really hit it off, and it was interesting hearing about the PR/journalist relationship from the other side of the fence. I didn't realise we'd overrun by over an hour until we got to the tube!
Kate: Fab – it was great to chat over the various roles she's had, from Cosmopolitan to a number of household women's magazines, Co-Op Food and most recently her experience as a freelancer.
Did you learn anything new about their role? If so, what?
Rosie: I was surprised by the breadth of the clients Kate deals with, from Greggs to The Apprentice. Her role involves a lot of creativity to help clients from a wide range of fields achieve their PR goals, and there's a huge amount of overlap between PR and journalism.
Kate: Rosie worked in magazines for several years and is now a freelancer. We chatted about the freelancing world, the stories she goes for and the dos and don'ts of PRs pitching to media
Were you surprised by anything they told you about their job?
Rosie: I didn't realise how intense things get for PRs when they're selling in big stories (I also learnt that they call it a 'sell-in', which I didn't know!). It obviously involves a lot of leg work, persistence and charm. I was also impressed by the way Taylor Herring promotes a good work-life balance – it sounds like a fun job.
Kate: I was surprised by quite how ruthless the features world could be for consumer magazines. At one point Rosie was asked to find four women who went to work naked, interview and photograph them in one day – and managed it!
If you could share one top tip from lunch what would it be?
Rosie: PRs would rather hear 'no' than 'maybe' if you're just trying to let them down gently. It means they can focus on chasing up other leads instead of having to come back to you.
Kate: Try to make the journalist's job as easy as possible to up your chances of being successful – pitch succinctly, offer up ideas for features, attach one image to sell the story if possible and don't send big WeTransfers for them to download. Simple stuff but it works.
Did you disagree on anything? If so, what?
Rosie: Not that I recall, but we agreed on a lot of things! Neither PRs not journalists could do their jobs properly without each other, so it's important to be considerate. We're all human and trying to do a job, and I think that sometimes gets lost.
Kate: Apart from our love/hate of seafood, I think we were pretty much in agreement on most things.
If you could change one thing about PRs/journalists what would it be and why?
Rosie: I would prefer them not to piggyback onto requests for specific information with irrelevant stuff. I don't think I've ever placed anything that's only been vaguely related to a specific story I'm looking for. Although as a freelancer, I do respect the need to hustle, and it's not a huge gripe.
Kate: A simple 'no' from a journalist when a story isn't right for them can go a long way, as it allows PRs to focus attention elsewhere and reducing time spent on following up with people..
Finally, do you think you'll stay in touch?
Rosie: I hope so! We got on well, and I think with such an interesting range of clients on Taylor Herring's roster, I'm sure Kate and I could work together in future.
Kate: Definitely. We both work on such a broad range of stories and projects that I'm sure we'll be able to work together in future. She was a great blind date!
Rosie and Kate's 'blind date' took place at the Paternoster Chop House aka the First Dates restaurant! If you're a PR or a journalist and you'd like to be set up on one of Vuelio's professional 'blind dates', please email Rebecca Potts.
https://www.vuelio.com/uk/wp-content/uploads/2019/02/Rosie-and-Kate.jpg
400
700
Rebecca Potts
https://www.vuelio.com/uk/wp-content/uploads/2019/09/vuelio-logo.png
Rebecca Potts
2019-02-18 14:58:44
2019-02-18 15:00:11
PR and Journalist 'Blind Date': When Taylor Herring met a lifestyle freelance journalist