PR Interview: Alex Silver, director of Alex Silver PR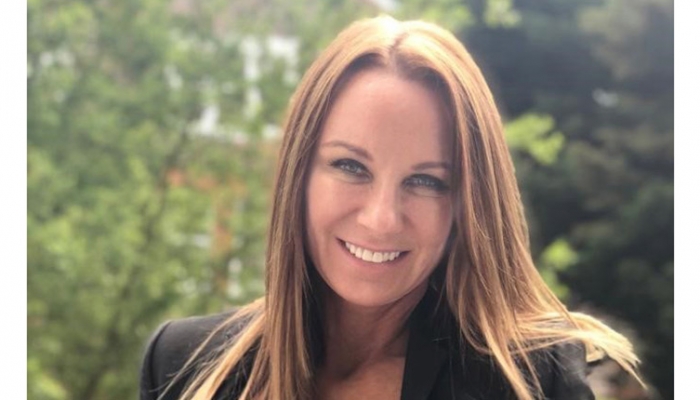 Moving from a career as a Junior Sister in the Casualty Ward to beauty PR extraordinaire probably isn't the most common way of getting into comms, but it's led to 25 years of industry success for Alex Silver and her beauty, celebrity and digital agency Alex Silver PR.
Having started her business from her kitchen table, Alex has been at the forefront of many star-studded events, red carpet moments and headline campaigns over the years. Alongside a passion for building start up brands into household names, Alex also happens to be the publicist for some well-known and long-established clients (including Dame Joan Collins, no less).
Read on for the lessons she's learned on building strong relationships with the media, why inclusivity is so important for success, and what to do if your client hasn't been behaving quite as they should…
What are the main lessons you've learned through your career?
Always have a plan B! Things can change with the drop of a hat so having a backup option and being able to think on your feet is essential in PR.
It's not a done deal until the papers are signed – contracts and agreements can still fall through, even at the last stages of negotiations.
Credibility is everything – bringing credible experts to a campaign is like gold dust.
Don't skip the venue recce. Even if you've been recommended a venue by a reputable source, I always recommend popping down to map out your event – you don't want any nasty surprises on the big day.
How do you think the pandemic has changed comms, and are the changes here to stay?
Well, we've certainly all mastered the art of zoom-events, but joking aside, I believe the pandemic has helped shape a modern communication approach in many ways. Many companies (including press houses) are still testing the water when it comes to their new hybrid working arrangements, and I don't think we'll fully see the outcome of this until the dust from the pandemic settles.
In the meantime, communications should accommodate both in-person and online arrangements across meetings, events, launches, briefings and so on. Journalist contacts have shared that they enjoy online events as they don't lose precious time travelling to/from venues and a recent influencer poll that we ran showed a 50/50 split in their popularity.
Celebrities are being increasingly held to account for bad behaviour/outdated views – what approach would you take with a high-profile client that runs into trouble with this?
Crisis management is at the core of many PR campaigns, whether you're working with a celebrity or not. The art of addressing issues in a sensitive, effective and timely manner is an art that takes a carefully thought-out strategy.
It's a case-by-case issue but sometimes it's simply best to hold up your hands and apologise. Education and information on the topic at hand is key here – why has this caused upset and how can the talent become informed on this so that this doesn't happen in the future.
Which high-profile celebrities/politicians/brands do you feel have really great PR teams (apart from your own clients, of course!)?
People change teams often and can make a blunder at any point so it's hard to say, however I did see something recently that I was impressed by! At the end of October, Chief Exec and Founder of Spanx surprised employees with two first-class plane ticket and $10,000 each to celebrate the company's $1.2billion deal with Blackstone. The announcement was filmed live on Instagram and showed employees crying with happiness. The news was quickly shared around the word on national news sites such as The Independent, Good Morning America, MSN and the New York Post. I think this was a very clever, effective, and of course, generous communication strategy. It certainly grabbed the headlines!
Which campaigns have you seen from big brands that have made you think 'I wish I'd worked on that'?
I really loved the recent Dove Self Esteem Project. The campaign aimed to bring light to young people's self esteem and help to raise awareness of the pressures that social media puts on developing minds. With a 15-year-old daughter, this really resonated with me and I'd loved to have been part of this campaign with Dove's aim to have helped a quarter of a billion young people with educational courses by 2030.
Over your time in the industry, how have things improved for women practitioners?
Working within the beauty sector, the industry is saturated with women so, luckily, I haven't felt being female ever held me back. I understand this is a big contrast to other sectors and that while some areas have drastically improved, there is still a lot to be done in order to close the gender equality gap.
What more needs to be done to make the industry more inclusive and welcoming, on gender, race and class?
An inclusive workplace culture is essential for a strong workforce of empowered employees. It needs to come from the top and I think the more people in power address these issues, speaking about them openly, the bigger changes we're going to see. There's so much that can and needs to be done. Everything from integrating inclusivity into core company values to building trust by encouraging a culture of frequent check-ins and creating safe spaces. There are small changes that everyone can do, no matter their company structure, and I think smaller companies need to incorporate this as much as larger ones.
How do you maintain good relationships with journalists?
Do your research! Journo friends often share frustrations at being pitched stories and items that would never fit within their column space. Keep up-to date with what your target journos are writing so that you can make your communications relevant and targeted. Building relationships is a hard balance in today's climate; journalists are under more pressure and time constraints than ever. A catch up over zoom/coffee, carefully curated pitches and developing events/mailers that will attract attention, all go a long way.
It can be hard for people in PR to keep a healthy work/life balance – how do you manage this (If you do…)?
While there's definitely a work-hard, play-hard culture in PR, I think it's about striking balance in all areas of your life. I like to get up earlier in the week so that I can have a bit of 'me' time, I'll kick off with a run around Primrose Hill with my puppy Bella or a yoga session. In the evenings you'll either find me catching up with a friend over a cocktail (or two) or unwinding with my latest book in an aromatherapy bath. My advice? Find what works for you and block out that time for yourself!
What do you think the big trends will be for comms and PR in 2022?
Honesty, transparency and sustainability. Gone are the days when we printed out press releases and posted them out in thick paper packages! Journalists, influencers and celebrities are rightly conscious of the packaging brands are using. It's the PR's job to advise on the most sustainable, eco-friendly ways of gifting and sampling products. This is a theme I expect to see become even more prevalent in 2022 with brands delivering what consumers are striving for – products which don't harm the planet in their making. Online sharing of files and information is here to stay. In the same vein, while gifting can be a super effective way of communicating new launches, USPs and brand values, items should be considered, useful and something that the receiver will actually want or use. We're increasingly seeing brands choose to give a charitable donation in the receiver's name and I think this is another trend which might grow in popularity next year.
Authenticity is also a big theme in beauty. Consumers are highly informed on ingredients, ethos and social purpose. PR communications need to be carefully structured to authentically convey what the business stands for. I believe this movement for transparency, equality and positivity will continue to snowball in 2022. Good PR teams will set out guidelines and continue to learn, grow and adapt as the year progresses.
Monitor how your brand or clients are faring in the media with Vuelio Media Monitoring and get deeper analysis from our Insights team – find out more here.
https://www.vuelio.com/uk/wp-content/uploads/2021/11/Alex-Silver.jpg
430
760
Phoebe-Jane Boyd
https://www.vuelio.com/uk/wp-content/uploads/2019/09/vuelio-logo.png
Phoebe-Jane Boyd
2021-11-30 15:08:19
2021-11-30 15:08:19
PR Interview: Alex Silver, director of Alex Silver PR