PR Interview: Sian Gaskell, managing director at CubanEight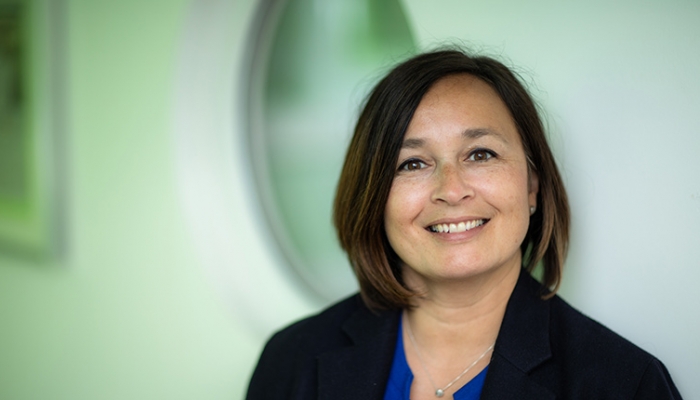 CubanEight was founded back in 2009 when the big technology trends included an abundance of apps, book lovers switching over to e-readers and the rise of smartphones. As we increasingly rely on all things digital in 2020, CubanEight was recently recognised by Forrester as one of the top channel-focused firms in the world.
Managing director Sian Gaskell shares how lockdown sparked innovation, the importance of nurturing new talent and the resilience of the tech PR and comms sector.
What are you most proud of when it comes to CubanEight's approach and aims?
I'm extremely proud of what we have achieved at CubanEight over the years. We are an agency that is committed to doing outstanding PR that makes a difference for our clients. We aren't here to be the 'yes' people or for box ticking, but rather to strategically help businesses engage with their audiences and build their brands. Our approach has always been to develop and implement campaigns that really deliver on business objectives – whether that's reaching new markets, attracting funding or selling more. I'm also immensely proud of the team at CubanEight; we have an incredibly talented, knowledgeable and expert team that are all on board with the agency's vision.
Tell us a bit about your career so far and what led you to PR…
I've always been interested in technology and how it shapes how we live, work and play. My first taste of PR was as PR manager for Channel 4 Schools, then I really started to get immersed in the world of technology at various agencies and was a founding director at Hotwire for the first five years of its existence.
Having worked through the first dotcom boom and across the tech sectors since then, I have been involved in building globally recognised brands including TomTom, Zendeck, Outbrain and launching BlackBerry across Europe. I started CubanEight in 2009 and took my big agency experience and combined it with an agile and proactive approach of a boutique agency. Combining my knowledge for campaigns with my passion for tech, I knew from the start what clients were looking for with agencies.
You've worked in B2B, corporate and on global campaigns – what are the biggest challenges in each of these sectors?
In the world of B2B it's about helping clients understand how valuable PR is when it comes to the buyer journey. The average B2B buyer reads 3-5 pieces of content before even contacting a vendor, so the results of a PR campaign can help to fill those gaps of knowledge. It is also about generating content that is going to resonate with the audiences you want to engage with and taking a customer-first approach. Start with understanding your customers' pain points and then generating a campaign that speaks to those challenges. Also, be human: is good to remember that B2B buyers are still consumers.
When working with corporates one of the challenges can be their ability to be responsive and nimble. As a PR partner it is about establishing best way of working so that we can help the in-house comms teams deliver what they need – whether that is getting reactive comments signed off ASAP, or spending time with a CEO or spokesperson to understand what they want to say, so that we can be as self-sufficient when pitching or drafting up thought leadership.
Global campaigns require a lot of co-ordination and clearly communication is key. When you are working with multiple markets but want to ensure a synchronised approach, it's critical that comms don't get lost in translation. We always work closely with agency partners to find out what will and won't work in their markets to ensure consistent results and impact. Also time zones can be interesting to manage when it comes to global news releases, so it's about working collaboratively and finding solutions (which sometimes include slightly random embargo times).
How did lockdown change the way you work and how CubanEight serves its clients?
As an independent agency focused on technology, agility has always been an integral way of how we work. I'm not saying that it was business as usual, but we were able to quickly move to a remote working model as we were already set up to do that anyway. When the lockdown came, knowing that our team and technology enabled us to seamlessly keep delivering great work for clients with minimal disruption, was a positive in a trying time.
Responding to the changing needs of our clients' business, we launched a new project offering – CubanEight Project +. This allows clients to outsource immediate needs to an expert, agile and responsive team that understands the pressures they are facing and can proactively deliver a solution. From copywriting to launch announcements, social media and strategic media relations, we have helped clients get the results they need in the short-term.
Do you think the PR industry can ever return to the way things were before the COVID-19 crisis?
Yes and no. I do think the way agencies operate will change for good. We were moving towards a virtual model before COVID-19, but the viability has been proved this year. We are all able to work remotely, and this is a good thing in terms of work life balance, and for client delivery and working as a team. We are recognising that we don't need to be in the office every day 9- 5pm; this brings tremendous opportunity for building out the team – you don't need to tick the box of location and can find the right people for the job regardless of where they are based. But also, we need to be mindful of working from home stresses and how we still foster team spirit and togetherness when we are apart. It's a bit cliched for a communications agency to be saying so, but communication really is key.
At the core, good PR remains the same though – being that bridge between businesses and their audiences. The expert knowledge, understanding and methodology that existed before COVID will continue to be key and in fact communications has risen in importance during this time.
Which particular sectors do you see making the quickest recovery post-pandemic?
We have been fortunate that the technology sector has proved to be resilient – and has grown linked to the fact that it has been technology that has powered the working from home revolution that we are all a part of. E-commerce, customer experience tech and digital marketing are strong sectors – as more of us shop online and brands and retailers want to deliver ways to engage with us as customers. Those businesses that can get close to their customers and really understand their changing needs, are set to survive and thrive.
With so many journalists being furloughed, has contact with the media been harder over the last few months?
Like many businesses, journalists and publications had times where there are doing more with less. Many media outlets are grappling with team challenges – editorial teams have been scaled down, and many journalists are working in different locations and with different working patterns than usual. Journalists you could always count on may not have been as readily available or, if they are, their priorities may have changed.
Good news is still cutting it as a sign of positivity. We have worked on several UK market launches for clients from Denmark, Germany and the US, as well as pushing out news of tech innovations that are fit for purpose right now.
What we are finding is working well is content that is providing real value and insight. Many media outlets still want expert voices and comment from business leaders that share advice and best practice. And the same goes for data – one of our clients has been sharing their e-commerce data and trends weekly during these past months and has really helped to build their brand familiarity.
Different titles have folded, but at the same time others are being reinvented to meet the needs of this changed world that we are now living in. And others are holding on in there but changing how they accept content – some in badly hit sectors like retail have started to charge for inclusion.
The PR industry has a diversity problem – what can agencies do to create diverse teams and promote people from a variety of backgrounds into higher roles?
There has been an increased level of awareness of the issues of diversity in the industry recently but more work needs to be done across the board to tackle the problem. It's important that we collectively work to continue to highlight and showcase a diverse range of people at all levels. A diverse range of people mean a greater range of voices, ideas and approaches, rather than an echo chamber.
As an agency you want to create an environment for people to succeed regardless of race, gender or ethnicity. It is also about promoting PR as a career at school age and widening that appeal across the board so that we have a diverse mix of people entering the industry. I do think and hope that a move toward flexible working may help some people at early stages of their careers, as the industry will not be so location specific and focused around traditionally expensive places to live. However, on the flip side of this, I think that supporting, mentoring and nurturing new talent is key, and this is something that we will collectively need to figure out as an industry as we build teams that are dispersed rather than centralised.
What have you enjoyed most about your career and what advice would you give to those considering working in the PR industry?
I am passionate about technology and love helping tell good stories, building narratives about how technology impacts and can empower the way we are living our daily lives or running our businesses. I love the innovation within the tech sector as well as the opportunities I have to work with amazing entrepreneurs and founders of businesses.
In terms of advice, learn your craft; read, listen, watch the media; become immersed in what you are doing but don't forget the bigger picture and the trends that are impacting consumers and businesses. PR as a career can give you so many opportunities – collaborating with amazing clients, journalists and influencers; creative thinking; positive impact on how businesses are perceived; working across borders, and you also get to meet so many interesting and varied people along the way. Go for it!
https://www.vuelio.com/uk/wp-content/uploads/2020/11/Sian-Gaskell-CubanEight.jpg
430
760
Phoebe-Jane Boyd
https://www.vuelio.com/uk/wp-content/uploads/2019/09/vuelio-logo.png
Phoebe-Jane Boyd
2020-11-24 11:51:23
2020-11-24 14:04:12
PR Interview: Sian Gaskell, managing director at CubanEight