PR Interview with Emmanuel Ofosu-Appiah on PRCA's Race and Ethnicity Equity Board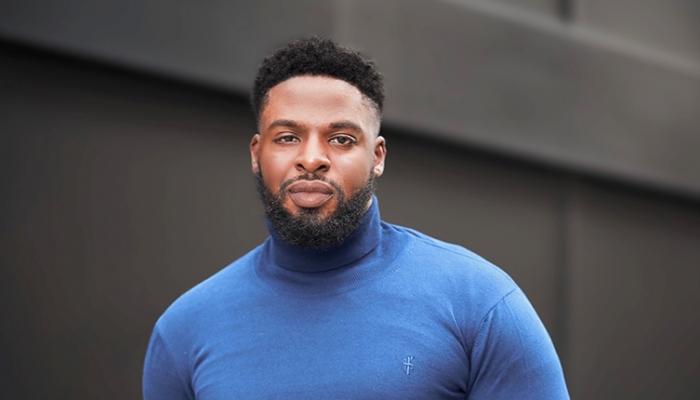 Mercer UK's PR manager Emmanuel Ofosu-Appiah was announced as the latest appointment on the PRCA's Race and Ethnicity Equity Board (REEB) back in January of this year, and is already involved in groundbreaking initiatives for the PR industry.
PRISM – the board's Public Relations Inclusion Support & Mentoring programme – was launched in April and will aim to support professionals of all ethnicities in their careers in PR and communications.
Emmanuel shares the importance of mentoring programmes like PRISM, the challenges REEB seeks to tackle and whether the industry at large is doing enough when it comes to equity and anti-racism.
What most excited you about getting involved with REEB?
The PRCA's Race and Ethnicity Equity Board is certainly a breath of fresh air and what the industry needs. We are a group of diverse and dedicated communications professionals who are passionate about making an impact in the PR industry. I am most excited about ensuring that the PR industry moves forward and that we see progress on all the promises from various organisations. I look forward to helping steer our new mentoring programme PRISM and bring on new mentors who can inspire the next generation.
What do you see as the main challenges to REEB's aims for the industry?
Our ambition is to create immediate and long-term proportional racial equity in PR and communications. Last year we saw a huge shift in the attitudes towards racial diversity. People across all levels of seniority acknowledged that this was no longer something that could be ignored. Our biggest challenge is making sure the momentum we gained last year carries through and translates into positive and meaningful action.
Is the UK PR industry doing enough to become truly equitable and anti-racist?
No. There are some outstanding examples of organisations and agencies doing brilliant work, but these tend to be the exception rather than the rule. Some industry progress has been made but we're still in the very early stages of this journey. How many agencies and organisations have proportional representation on their Boards? How many openly disclose their ethnicity pay gap? There's so much more we can and should be doing as an industry.
How vital are mentors for junior PRs/those just starting in the industry?
Mentors are essential and a crucial part of any PR's development! I believe that without my mentor Lord Michael Hastings I would certainly not be where I am today. He is a seasoned business man and senior executive who has seen all sides of business. It is fascinating just listening to his insights and gain wisdom from him.
Mentors can also be a great sounding board when you have difficult situations to face and it is key you have someone you can trust who has your best interests at heart.
What's the best piece of advice you've been given during your career?
My first experience of public relations was in 2011 as an intern in Manchester and I am still so thankful to the team at Havas PR and MD Brian Beech for taking a risk and opening the door. During my time at the agency, Brian advised me to not look at my surroundings but to where I was heading. This was such a simple piece of advice but they are words I use to focus my mind and career progression.
We need more leaders who are willing to give young people from disadvantaged backgrounds a foot in the door. I truly believe that the leaders of tomorrow will depend on the actions of those in positions of influence and power now.
How did you originally get started in public relations/communications?
As mentioned, I took part in short internship following my second year of university at Havas PR which is a part of the global Red Havas Network. Following this, I took part in the Taylor Bennett Foundation scheme which was an intense 10-week training course in public relations. During the programme I met so many inspiring professionals from the world of corporate communications and we were mentored by amazing and smart individuals from the Brunswick senior team. It gave me a real taste of what professionals within the industry were doing on a daily basis and the importance of managing your organisation's reputation.
I was pretty sold on the idea of becoming an adviser to companies and ten years later I am still here so pretty pleased with the outcome, to be honest.
COVID-19 has had a huge impact on the PR industry – how has it impacted your work, personally?
Working from home has been a real rollercoaster for me. I have a young son which means that I have had to completely adjust my usual work schedule to work around him. However, I have also really enjoyed spending more time with the family and being able to see my son develop and grow.
At Mercer, we have a very flexible approach to working from home so it has been rather refreshing to be able to do it and still contribute to projects. I keep in touch with my boss regularly and colleagues in the UK each week so we can support one another as best as we can.
It has been difficult to not be able to meet friends or go out as usual but thankfully non-essentials shops are slowly opening up so I cannot wait to get to a restaurant.
Would you still recommend PR as a career to future graduates?
Absolutely! I understand that speaking to journalists and dealing with complex issues on a regular basis can be quite demanding. However, you learn so much working in public relations and nothing beats securing positive coverage for your business/clients.
Big scary question here – what are you hoping to have achieved by this time next year (personally, and with REEB)?
Well, I am not 100% sure on what the future holds but I am hoping to have travelled outside of the country and to have progressed professionally. I am hoping that REEB will continue to grow from strength to strength and that we bring on board some real interesting partners to help with our mission.
Find out more about the PRCA's Race and Ethnicity Equity Board on the website and apply (as a mentor or mentee) for PRISM here.
For more on the work of REEB, read our interview with chair Barbara Phillips.
https://www.vuelio.com/uk/wp-content/uploads/2021/05/Emmanuel-Ofosu-Appiah.jpg
430
760
Phoebe-Jane Boyd
https://www.vuelio.com/uk/wp-content/uploads/2019/09/vuelio-logo.png
Phoebe-Jane Boyd
2021-05-12 14:21:05
2021-05-12 14:21:05
PR Interview with Emmanuel Ofosu-Appiah on PRCA's Race and Ethnicity Equity Board