PR Spotlight: Ann Pilkington, PR Academy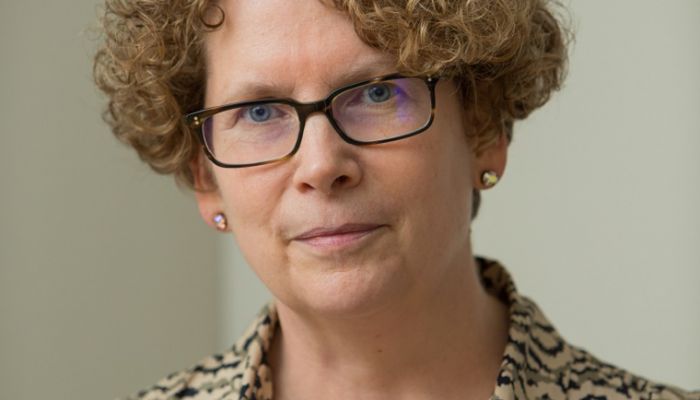 Ann Pilkington is the director of the PR Academy, which offers a wide range of courses for people working in public relations and as well as CIPR accredited diplomas in public affairs and crisis communication. Ann first started her career in regional journalism, then moved into PR working with high-profile brands such as The AA, BT, The Woolwich and Barclays. After leading on communications for large government change programmes, Ann co-founded the PR Academy in 2007. In this spotlight, Ann chats to us about why understanding the psychology of communication, culture and behaviour is important to the work of PRs, what kind of practical skills should PRs be learning in 2017, and shares her predictions of the trends she thinks will make a big impact on the industry this year.
You started your career in regional journalism before moving into PR and communication. What made you make this transition? I actually started out in a press office role which I sort of fell into. At that time the route to a career in PR was really via journalism as the work was largely media relations – it's different today of course. My boss said if this was a path I wanted to follow then I would do well to get some press experience. So, I went off to work on my local newspaper for a while which I absolutely loved, before moving back into PR with the Automobile Association.
Does your background in journalism inform and influence the work you do in PR? I think so.  As a journalist you learn not to take things at face value, to question and get to the bottom of things and I think a good PR practitioner does this too. Of course, it also trains you in writing a good story, meeting deadlines and being able to talk to anyone!
Why did you decide to set up the PR Academy? I had been teaching PR – the CIPR Advanced Certificate –  for a while, I always liked the idea of teaching and had done a part time qualification. Kevin Ruck, my husband and co-owner of PR Academy was in a similar situation. It was ten years ago this year (we really should have a party!) that the CIPR approached its teaching centres about developing and delivering an online version of its flagship qualification – the PR Diploma. That was the catalyst for PR Academy and we haven't looked back. It was Kevin's idea to develop qualifications in internal communication and public affairs and these have gone from strength to strength. A while back we launched a PR MOOC (Massive Open Online Course) and including delegates on that programme we have getting on for 1000 learners a year.
What do you most like about being the director of the PR Academy and what are the challenges? I love meeting new groups of students, I still do some teaching and I always think a teacher learns so much from his or her students. I have enjoyed getting processes in place for the business – that might sound a bit dull, but I am a bit of project management and process fan, it makes you more efficient and consistent in what you do and as such frees up time for more exciting stuff. Of course running a business is also about admin – things like the accounts and VAT which aren't my forte but have to be done!
Why is understanding the psychology of communication, culture and behaviour important to the work of PRs? I think it is essential. It is part of what we teach on most of our courses. If we are to understand and influence, we have to know what makes people "tick".  A lot of time and effort can be wasted on campaigns if they aren't underpinned by this type of knowledge.
What kind of practical skills should PRs be learning in 2017 to help them successfully deliver a strategy or campaign? The basics – research and analysis never go away and are becoming more and more important. Listening is important too. These are all topics that have been included in the revised syllabus for the CIPR Professional PR Diploma. I think leadership and business knowledge are key too. We run a course, accredited by the University of Chester which builds these skills. It was partly inspired by Anne Gregory and Paul Willis's book "Strategic Public Relations Leadership" which is a great read.
Why did you decide to write your book 'Communicating Projects' and what do you hope people will take away from the book? I have done a lot of communication consultancy on change programmes. I like to get out there and do comms – it helps when you come to teach it and in designing courses. At first, I found the project environment a bit baffling but was soon won over by a lot of the disciplines. Through my leadership of our CIPR Internal Communication Certificate course I have also seen how many practitioners are working in a project environment and sometimes struggling to get their project managers to understand how to work with comms. I felt there was a need for a book that brought the two together. I believe it will be out in paper back soon which is great news.
What big trends do you think we will see this year in relation to PR? As I have mentioned already, measurement is a big one.  We do a lot of work with AMEC – the International Association for Measurement and Evaluation of Communication and have seen how interest in this area is growing. We run their College and it is interesting to see how delegates on the courses are coming more and more from broad PR.  We can't ignore "fake news" either. PR has to ensure that it doesn't get swept up in the criticism and ethics, something the CIPR is strong on, are important as is that skill of checking and not taking things at face value.
Are you working on any new exciting projects this year? We do have a few things up our sleeve actually, so watch this space! There will be a lot of development going on with our website. As well as a refresh we are planning to introduce more content of interest to practitioners.
https://www.vuelio.com/uk/wp-content/uploads/2017/02/Ann-Pilkington_PR-Academy.jpg
804
760
Jake O'Neill
https://www.vuelio.com/uk/wp-content/uploads/2019/09/vuelio-logo.png
Jake O'Neill
2017-02-23 14:25:03
2017-02-23 14:34:25
PR Spotlight: Ann Pilkington, PR Academy