PR Spotlight: Lizzie Owen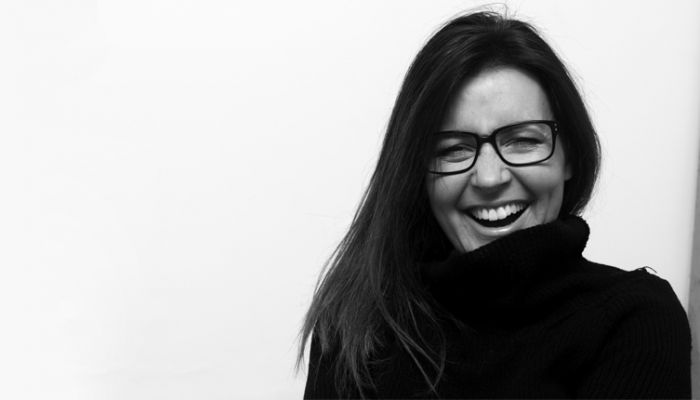 Lizzie Owen is a freelance PR and blogger, responsible for Mummy in Manolos. Lizzie started blogging out of a necessity to understand how bloggers work and their needs from a PR perspective. She now has seven years' experience blogging, and can confidently approach bloggers on behalf of clients and understands influencer outreach form a unique perspective.
In the first of our two part interview, Lizzie talks to us about her PR career, how starting a blog has made her better at influencer outreach and the tips she'd give other PR professionals.
Can you tell us about your career as a PR?
Pure chance. After leaving Fashion College (Ravensbourne) during a recession in 1992 and working for a wax jacket company near our farm in Staffordshire called John Partridge. They didn't have a design job, but there was a new role as the CEO's PA, which quickly became an 'everything' sort of role, and it turned out I quite enjoyed organising country pursuit events (Aston Martin Historic Racing being my favourite), fashion shoots in the Cotswolds and Devon, and organising trade shows all over Europe.
I then turned my hand to writing. My mentor Nigel Calladine was brutal at making me learn the secrets to a successful release. To this day, I still use his technique. After the company relocated me to their Dover Street showroom, I soon started to relive my London life and drifted from there to PR agencies, Events Companies, dot.coms (when they first appeared in 1996) and onto an advertising agency. All of this was great fun, but meant ultimately, I was missing the role as an in-house PR.
Then in 2004 I joined Laura Ashley, and climbed the ladder to Head of PR during a successful run with the business. One marriage and two babies later, in 2008 we moved from Battersea to Marlow in the Buckinghamshire countryside, and found the commute challenging, so set up my own PR thing here in Marlow, working for brands such as: Home Barn; ACHICA.com; Indian Ocean Outdoor Furniture; Lisa Stickley; London Fashion Week; V V Rouleaux; Smink Things; Danetti.com; and Portrait Communications.
After a year of taking time out to assess what I really love doing, I've set up my own PR thing again, including Sales and Social Media into the mix, as I do feel they all relate so closely to each other for brands trying to launch themselves.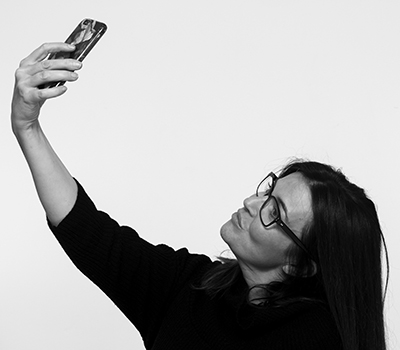 What have you learnt about blogging that's made you better as a PR?
Mainly approach and trust. Everyone prefers a tailored experience rather than a 'one size fits all' approach, especially with an exclusive. As a blogger, I'm not keen on PRs of brands assuming I can attend their event within two days of it actually happening. To me, that looks like I've been put on a secondary list because their prioritised invitees have not accepted. I also know about this from the other side of the fence, and I like to warn my clients that they may have to pay for posts for appropriate reach, and to never expect bloggers with amazing reach to cover their brand in return for product, or worse still, exposure! If you want your brand to fall flat on its face, and be totally ripped to pieces by secret blogger groups, mention the word 'exposure'. That'll get them right up there with the last-minute invite brigade!
It's taken years to work out what each blogger loves, what they write about, their voice, their humour, which Social Media platforms they like to chat on the most, supporting them where possible and offering appropriate releases. There are some bloggers out there who haven't heard from me for a while as a PR, because I've felt my clients may not interest them due to their style.
It's all about the research, taking a genuine interest in their blog and loving what they do and interacting with them as a fellow blogger. I'm so thrilled when a PR approaches me after finding out what I do, becoming familiar with my posts, and offering me something that fits my style. I realise this is hugely time consuming, but once the tribe is created, the more trust is given. Also, as with the press, I pick up the phone and talk to them. I avoid the 3pm to 6pm slot, as that's normally pick-up/work/supper/clubs/homework time for me too, and I never expect an immediate response, although, one of my clients is an absolute minx and throws things at me very last minute, and I know exactly who to go to for those types of emergencies – my nearest and dearest usually help me out there!
What do PRs get wrong?
Not warning their clients what to expect from bloggers, and how much more powerful their reach is than traditional hard media. Throwing out a large blogging fishing net and seeing what will be dragged back in. Some find it an insult to receive a release given to thousands of others who may not be suitable to a certain brand. Inboxes are filled with this kind of approach, and it's really quite damaging to an agency's reputation when this happens, especially if it's a young PR intern, thrown into the lion's den after just graduating, because the more seasoned PRs who prefer not to do the direct blogger relations feel it's not their duty. It's a hard way to learn a career lesson.
What collaborations have you enjoyed working on?
As a PR, I loved it when I forced Home Barn to make ENORMOUS efforts to pull together a creative space for Mollie Makes Magazine at Cybher's conference way back in 2012. It was a huge success, as they'd created a beautiful space, full of their vintage pieces with rustic tables and benches, perfect for Instagrammers and bloggers resting between sessions and networking, while crocheting or learning how to, by the then editor Lara Watson. It was awesome! Sarah and Sally who founded Home Barn back in 2010, also gave away fab little goodie bags containing a release and tiny vintage glass bottles. Needless to say, they were hugely appreciated! It was such a meeting of likeminded souls who loved to blog, appreciated all things vintage and loved a spot of makery while chatting away with fellow bloggers!
What are the biggest differences between traditional media outreach and working with digital influencers?
I definitely think it's very much the same approach, ensuring a carefully selected and appropriate blogs for the brand, but with a far more creative angle to ensure the right influencers are kept engaged. There is far more creative license with a blogger than a member of printed press. They're mostly not employed by an editor who ultimately controls the content. You know that the final edit will be with the person you first contacted, and if it's great content with beautiful imagery, that will be online forever, not just for that one magazine or print run up to 6 months down the line.
Plus, serious bloggers make sure they interact with their readers to ensure they return. Personal touches like that ensure loyalty, so feedback from an article is also the added benefit of what people think of your product or service. You get so much more from a blog post than printed media, and it can be taken so much further. The more creative the approach, the more engagement there's going to be. Sadly, press now have smaller teams, and often find it challenging to return calls or emails due to time and staff restrictions and deadlines, rarely finding the time to leave their desks for events.
Lizzie Owen is listed on the Vuelio Influencer Database along with thousands of other leading bloggers, journalists and editors. 
https://www.vuelio.com/uk/wp-content/uploads/2018/02/Lizzie-Owens.jpg
430
760
Jake O'Neill
https://www.vuelio.com/uk/wp-content/uploads/2019/09/vuelio-logo.png
Jake O'Neill
2018-02-08 15:34:39
2018-02-08 16:16:52
PR Spotlight: Lizzie Owen