Blogger Spotlight: Lizzie Owen, Mummy in Manolos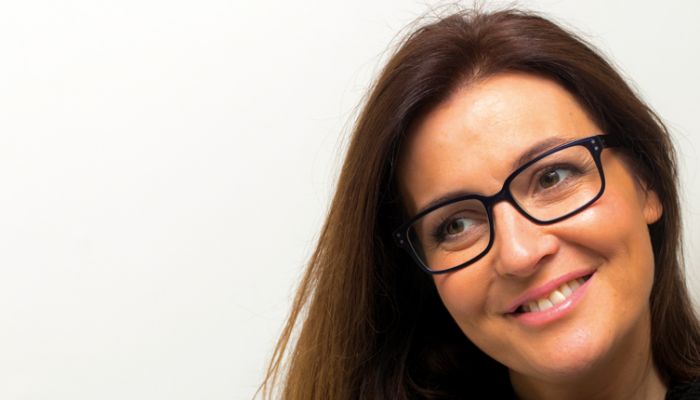 This is the second part of our interview with Lizzie Owen, who is both a freelance PR and blogger. You can read her PR Spotlight here. Lizzie started blogging out of a necessity to understand how bloggers work and their needs from a PR perspective.
In this Blogger Spotlight, Lizzie talks to us about being a Progger (we're making it a thing), working with PR as a blogger and the joy of Frozen.
Why did you start your blog?
While I was working with Portrait Communications, they were handling John Lewis toys and Steiff Teddies. I was contacting parent bloggers for reviews, and found it a totally different type of approach than for press. For a start, they didn't work the same hours, so response was normally a day later, as they have jobs to go to, lived outside of London and had their own terms and conditions. It was a completely new world.
I met an awesome blogger during this time (2010) called Sian To, who was running a blogging conference called Cybermummy, which she invited me to. I accepted and fell into the world of blogging and set up Mummy in Manolos as a way of understanding it all, almost like some sort of experiment. Then I became one of the bloggers I was approaching, while networking and becoming friends with some of the UK's top influencers from the other side of the fence. This led to helping Sian with Cybher, collaborating with Molly Makes and my client Home Barn, organising blogger workshops and becoming familiar within this world because I was a blogger too! So I was the PR AND the Blogger….Progger !?!
I loved it, but because my PR business was becoming so busy, my blogging took a bit of a backseat, and I didn't keep up with it. I wish I had now, as I see so many of my friends doing so well, like the lovely Kate Watson-Smyth and Will Taylor!
How do you work with PRs as a blogger?
Because I'm a PR, I like to approach the brands personally. I know never expect to be given anything in return, especially at this stage, as I've only just really got back on it again. I'm not that keen to re-write a brand's SEO key words though, as it really doesn't suit my style of writing, and it looks like a sponsored post as it's not in my voice (I'd hate to ruin my blog by allowing brands to use it just as an SEO platform). Hence why I make that move and approach brands who create products and events I am personally passionate about. I like a PR to approach me with something that fits my brand, because they've noticed my Instagram posts, (@mummyinmanolos you lovely lot), or have checked old posts and are familiar with my style. And clearly, I'm quite empathetic when I'm approached, as I do what they do. In fact, they inspire me, and I gain invaluable insight when I am approached. I'm always fascinated by the new and exciting ways to engage bloggers with fun and interactive events.

What's your favourite thing to blog about?
Originally, this all started out as something to do while I was on Mat Leave, and I absolutely adore Vivienne Westwood and Manolo Blahnik, so you'd think it would be all about fashion and shoes. But actually, I've found that as I've matured, so many things have become much more of a passion, and I'm hugely into holistic healing, but with a twist. Whatever I talk about has to have cool branding and a beautiful aesthetic with genuine soul to it. I go on a bit about yoga, holistic healing, interiors, fitness, art, food, festivals – so life and style!
What collaborations have you enjoyed working on?
As a blogger, it had to be the private screening of the film Frozen when it first launched in the UK. Disney had organised for the producers of Frozen to fly over from LA for the BAFTAs, Jennifer Lee and Chris Buck who had just won an award, then attended the Soho Hotel cinema screening, with a Q&A session at the end. My little girls just curled into complete shyness when it came to that part, bless them. In fact, so did I! But, it was such an honour considering little ones are still singing 'Let it go' to this day! I'll never forget my smallest Poppy giving Chris Buck a picture of Elsa she'd drawn for him as a thank you.
What other blogs do you read?
So many have come and gone, but my absolute favourites are: Mad About The House; Dear Designer; Arianna's Daily; Bright Bazaar; The Brand Stylist; Design Sheppherd; Coco's Tea Party; and Poppy Loves. There are so many incredible blogs out there, it's fantastic so many are now giving it a go. I love the community!
Lizzie Owen and Mummy in Manolos are both listed on the Vuelio Influencer Database along with thousands of other leading bloggers, journalists and editors. 
https://www.vuelio.com/uk/wp-content/uploads/2018/02/Lizzie-Owen.jpg
430
760
Jake O'Neill
https://www.vuelio.com/uk/wp-content/uploads/2019/09/vuelio-logo.png
Jake O'Neill
2018-02-09 10:03:51
2018-02-09 10:03:51
Blogger Spotlight: Lizzie Owen, Mummy in Manolos