PR Spotlight: Matt Cross, managing director, Hotwire UK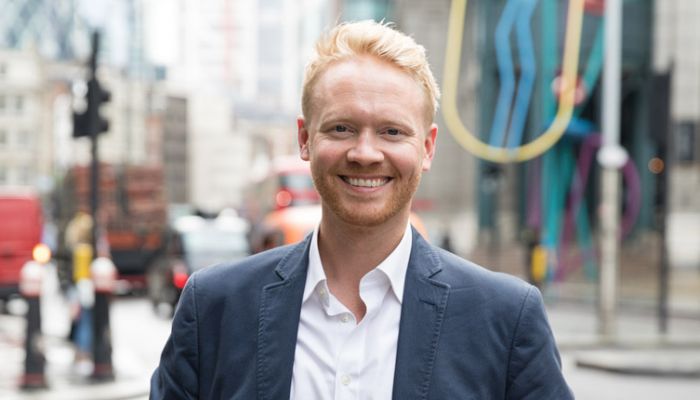 Matt Cross is the managing director of Hotwire UK. Hotwire is the global communications agency with offices in nine countries around the world and affiliates in nearly every major city on the planet. We caught up with Matt to find out how a global agency works, what makes a good campaign and his advice for anyone looking to start a career in PR.
What does your day-to-day role consist of?
Meeting with practice leads across the business to get updates on client work and services, organic growth projects, new business prospects and pitches as well as overall team happiness. Naturally, there is a lot of number crunching involved in my role but I try not to get too bogged down in it! The communications industry is all about people, and my priority is our people in the London office.
What's the best thing about working in PR?
Definitely the team I work with. We have a unique culture at Hotwire which enables us to get to know our colleagues from across the world, both in the way we work together and socialise. Every year we hold a Hotwire Bootcamp which involves everyone getting together in a European city for our annual conference, team building and a party!
At the same time, I find the work that we do really fulfilling – both creatively and in terms of the business impact we deliver to our clients. We strive to build really strong relationships with our clients, a high percentage of which we have worked with for many years. Nurturing that relationship is rewarding.
How does the agency work on a global level?
We have offices in San Francisco, New York, Paris, Madrid, Frankfurt, Munich, Milan and Sydney, as well as the London HQ of course. We have exclusive affiliate partnerships in most other globally significant cities to ensure we can service clients wherever they do business.
Often clients prefer to work closely with the team in their home country, so that team takes on a hub role with all the other markets reporting into them. We use tools like Zoom, Slack and OneDrive that enable us to keep in touch with each other really easily, regardless of location, making global working a breeze.
Why do clients choose Hotwire?
Our heritage is in the tech sector but clients come to us today to help them create compelling stories around their innovation. That could be anything from a clever widget buried in a datacentre somewhere through to an incredible consumer services-focused website. We're lucky to work with up and coming disruptive brands like FiveAI, established giants like Facebook, McAfee and Qualcomm, as well as large corporates across finance, pharma and the legal sector who are exploring new ways to tell the world about the cool stuff they are up to.
We have spent 18 years perfecting a true global alternative to other multinationals, with the clients and award wins to prove it. We're fun to work with, challenging our clients in the right way, with bags of enthusiasm.
We want to be the best agency that our people and clients get to work with, not only here in the UK but across all our markets globally. We're a global player with a local approach to comms, which feels completely aligned with how clients want to work with agencies nowadays.
What's your favourite recent PR campaign [not one of your own]?
The campaign from Calm (The Campaign Against Living Miserably) which launched last week was brilliant. #Project84 tells the stories of 84 real men lost to suicide, representing the 84 men who take their own lives every week in the UK.
Alongside sculptor Mark Jenkins, friends and families bereaved by suicide took part in the making of 84 sculptures which stand on top of ITV's This Morning studio and South Bank buildings in positions of strength, looking out over the capital in solidarity against suicide.
Not only was this picked up by tons of broadcasters, but plenty of print and online media too. I also saw friends, outside the industry, sharing it on social too. It's not often a campaign goes 'viral' but this one has got campaign of the year written all over it.
Have you ever had any PR 'disasters'?
I don't think I can point to any disasters, but I've definitely made mistakes in my early career, which have stayed with me to this day. Within the first month of my PR career I accidentally CC'd the whole of the tech journalist community into a press release distribution rather than BCC'ing them. The torrent of abuse and general tutting that followed ensured I never made that particular error again… we've all done it.
I was also lucky enough to have a boss early in my career who loved proof-reading while armed with a red pen, which he used liberally all over my work. To this day I automatically proof everything that I read and get irrationally upset when I spot typos… especially in the newspapers.
What's your most memorable PR win?
There have been a lot of proud moments over the years but one more recent win was Eaton, a multinational power management company – we work with the brand across multiple markets with the UK acting as the hub team. This really added momentum to the work we do in the energy space in the UK and enabled us to create a specialist energy practice.
I'm anticipating some more memorable wins in the near future to announce, watch this space!
What's more important for public relations – traditional or new media?
Both are equally important but it depends what a brand is trying to achieve. Prioritising which channels are most important starts by truly understanding a brand's audience, where they hang out, how they are influenced when using those channels and what's on their minds.
For instance, the broad reach of the national newspapers might be key to changing perceptions of particular stakeholder groups, while some clients might be looking to drive a specific call to action through paid social promotion. Neither is better than the other but the business objective is what drives those decisions.
99 times out of 100, you should take an integrated approach in order to see the most impactful results.
Do you think PR should have to pay for influencer marketing?
The short answer is that you don't always have to pay for promotional work with influencers but there should always be a genuine and authentic value-add for that influencer's audience or the whole thing is pointless.
For some people, a value-exchange of some sort is enough – for instance, tickets to an event or conference or perhaps a product that they get to keep after the fact. For others, they have such a huge audience to leverage that they quite rightly want to monetise it. There is a perception that some social influencers nowadays do very little apart from sit on a beach and chuck a brand name in there every so often. The reality is that the really good ones work extremely hard to keep themselves relevant in an increasingly competitive world… they know it can all disappear in the blink of an eye.
Transparency is the key though – authentic comms where a brand is really aligned to the end-audience in some way has to be the starting point.
What advice would you give new people starting in PR?
Come and join Hotwire! No, seriously, we're always looking to hire ambitious people at every level. We're planning an entry-level recruitment day very soon, and we'd love to meet any budding PR executives with or without prior experience.
I got into PR because I had (still have!) a love of technology and in particular I liked the challenge of explaining something relatively nascent to a broad audience. I'd spent five years working in tech-based recruitment which I had fallen into pretty much straight out of school and that stood me in good stead from a general work experience perspective.
It doesn't necessarily matter what your qualifications are but you do need to show me how you have applied yourself, whether that is at university or elsewhere. We hire based on attitude. We're an ambitious bunch and we value proactivity and a keen sense of accountability more than anything else.
My advice would be: don't wait for someone to gift you an opportunity, work out what you want, then make your case for getting it – nine times out of 10 you will make progress because you're showing that you have already given it real thought, not asking for someone else to do that thinking for you.
https://www.vuelio.com/uk/wp-content/uploads/2018/04/Matt-Cross.jpg
430
760
Jake O'Neill
https://www.vuelio.com/uk/wp-content/uploads/2019/09/vuelio-logo.png
Jake O'Neill
2018-04-04 12:59:47
2018-04-04 13:12:54
PR Spotlight: Matt Cross, managing director, Hotwire UK