PR Spotlight on Jane Austin, founder of Persuasion Communications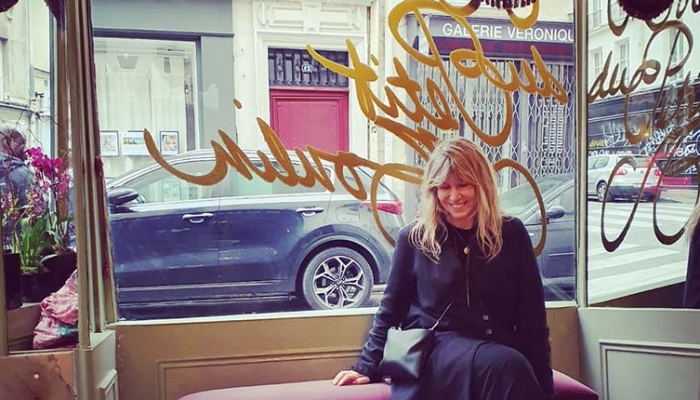 Our idea of good company is 'the company of clever, well-informed people, who have a great deal of conversation' – hence today's Spotlight on Jane Austin, founder of Persuasion Communications.
Jane launched her comms company consultancy 12 years ago, after time in the journalism industry working across media, design and advertising publications. Much has changed since then, across both the media and PR (particularly over the last three months), but for Jane, some things stay the same: 'if a journalist doesn't reply to an email, don't nag them'. Also: the gift of a Shewee doesn't tend to get the same reaction as a takeaway coffee.
Tell us a bit about your career and what led to the launch of Persuasion
Before founding Persuasion 12 years ago, I was an editor and journalist on advertising, media and design titles and I launched my own company to pay the bills after over a decade of being a single mum on a journalist salary. But I was able to turn it into an editorially focused content comms agency and something I really love doing.
What advantages do a background in journalism bring to your PR work?
It means I understand what journalists have to deal with every day and the pressures they are under – if a journalist doesn't reply to an email, don't nag them. I can also more easily pre-empt what they might need or look for in terms of ideas, news, stories, features, opinion and content, which certainly helps.
Are you working from home at the moment, and what are the plans for returning to the office?
Yes, I am holed up in my flat in Stoke Newington on non-stop Zoom calls. I've done a couple of meetings in parks with clients, giving my female clients and journalists Shewees as well as takeaway coffee. Bit of a mixed reaction, to be honest. It's too early to contemplate a full return to the office, although we're working on a plan involving personalised care packages for those who want to return. There's no pressure on those who don't.
Which pieces of tech have really been helping you work through the current crisis?
It's been a good time to familiarise myself with the Hoover. I've also been mending things round the house, rather my neighbour has, like lamps, and dusting off gadgets bought years ago that I've never used, including a foot spa, an onion spiraliser and a posture corrector which sends an electric shock through your spine when you slouch your back. My flat looks like a Ronco commercial.
Do you think the industry can return to the way things were before?
Realistically and unfortunately, I don't think much will change. There's plenty of talk about being kinder to each other and sustainability moving to the top of peoples' agenda but if recent events have taught us anything it's that people don't learn from history. We saw the queues outside Primark and JD Sports the minute the lockdown on essential shops was lifted and now everyone is back in their cars and pollution levels are going back up. This pandemic has exposed just how unequal our society is and nothing's being done to fix that. My big hope is that the momentum behind the Black Lives Matter movement is sustained and we finally see some actual change when it comes to racial injustice and the dominance of privilege.
The PR industry has a diversity problem – what can agencies do to create diverse teams and support colleagues into higher positions?
Do exactly that, hire ethnically diverse people and promote them into top positions. I am all in favour of positive discrimination to make this happen. No company can call itself a success unless it truly mirrors society in its staff at all levels.
Which particular sectors among your client base do you see making the quickest recovery post-pandemic?
I fear it's too early to be able to predict who will make the quickest recovery – I'm worried I'm sounding so negative here so far – but those that adopt new ways of thinking or are able to pivot themselves and expand into new areas will have the advantage. For example, a client of mine, content and experience agency The Creative Engagement Group, recently expanded into e-learning.
Cumbersome and excessive processes, along with monstrous narcissism, thankfully have no place in the work environment we currently find ourselves in. We're all just trying to survive, look after our people, collaborate and do good work.
What do you love most about working in the PR industry, and would you recommend this as a career?
My favourite part is getting to work with my mates. It's a tricky time to be recommending PR as a career, because it's not fun to be running a business in this industry right now. Also, we're not a PR company in the conventional sense. Persuasion is a comms company and strategic consultancy with network of journalists, writers, consultants and media experts working with clients to generate thought leadership and execute ideas around everything from podcasts to documentaries. This approach makes things more interesting and satisfying for everyone who works with us. I hope.
And, we have to ask, is Persuasion your favourite Jane Austen novel, and do you have a favourite Jane Austen character?
I normally get asked if I've written any good books lately or if I know Colin Firth. Personally, I prefer the Brontës. Mr Rochester over Mr Darcy any day, although I would concur that the mad ex-wife in the attic is problematic. But my all-time favourite Jane Austen character is Elinor Dashwood in Sense & Sensibility, who conceals her emotions so well that the people around her only get the occasional glimpse of just how agonising it is to have to be the practical one all the time. I just want to give her a hug.
Find out more about Persuasion Communications on the website and follow Jane Austin @JaneAus.
https://www.vuelio.com/uk/wp-content/uploads/2020/07/Jane-Austen-1.jpg
430
760
Phoebe-Jane Boyd
https://www.vuelio.com/uk/wp-content/uploads/2019/09/vuelio-logo.png
Phoebe-Jane Boyd
2020-07-30 09:25:26
2020-07-30 12:09:37
PR Spotlight on Jane Austin, founder of Persuasion Communications