PRCA relaunches its LGBTQ+ Network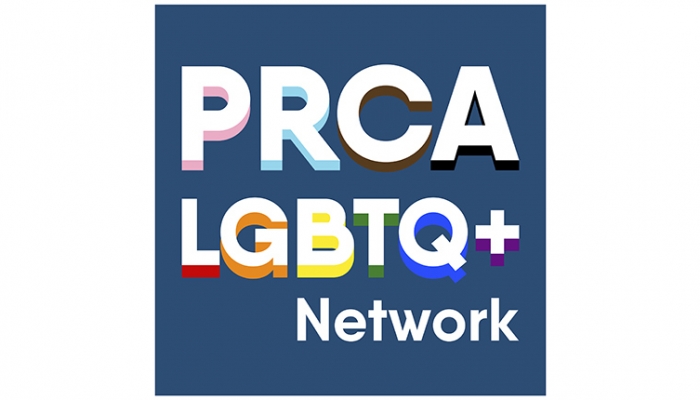 The Public Relations and Communications Association (PRCA) has relaunched its LGBTQ+ Network with a focus on supporting the PR and comms industry to 'show up' for the LGBTQ+ community.
Originally launched two and a half years ago in partnership with YouGov, the PRCA's LGBTQ+ group has held events, conducted cross-industry research into how sexual identity can impact work and highlighted LGBTQ+ role models in PR and comms. The group's relaunch as a network includes the introduction of volunteers to boost positive impact across the industry when it comes to inclusivity.
Plans for the network include the sharing of resources and learning materials for reference, accessible events, commentary and discussion of important LGBTQ+ matters and new Role Models blogs.
The LGBTQ+ Network is led by Hill+Knowlton Strategies senior associate director Emma Franklin-Wright and Good Vibes Only Talent founder Katie Traxton.
PRCA LGBTQ+ Network Co-Chair Emma Franklin-Wright said:
'As communications professionals we can have so much influence on the public narratives around LGBTQ+ people. At a time when we are increasingly under attack from the media it is so important for us to give as many people in our industry as possible the tools to create positive representation in our work, and to give agency leaders the resources to create inclusive workplaces. Having a refreshed network to deliver on those goals is vital and having so many new volunteers coming together to deliver this important work is truly energising.'
PRCA LGBTQ+ Network Co-Chair Katie Traxton added:
'Having the backing of the PRCA to relaunch the group means a lot. Over the last two and half years, we've learnt about the ongoing challenges of equality, opportunity and representation that the LGBTQ+ community still face both in workplaces and the work we do. Now it's time for us to invest our energy in catalysing real change. We know that progress is likely to be gradual, but we have a great group of people working with us and we want PRCA members to get involved, share their thoughts, and ultimately join us on our mission. The more of us who work together, both members of the LGBTQ+ community and allies, the more impact we will make.'
Committee members for the PRCA LGBTQ+ Network are:
Gian Marco Candolo (Senior Account Executive, Cicero)
Nina Eadie (Head of Lifestyle PR, Keko London)
Stephanie Ensten (Partner Manager, Mercedes EQ Formula E Team)
Sinead McGeever (Account Director, FleishmanHillard)
Will Richardson (Associate Director, TEAM LEWIS)
Lex Rosenthal (Account Manager, TALA)
Michela Siuni (Marketing and Communications Manager, I.G. Advisors)
Myles Storey (Campaigns Manager – Corporate Responsibility and Sustainability, O2)
Jonathan Sullivan (Account Executive, Brazil)
James Treacy (Senior PR and Communications Manager, Abercrombie & Kent)
Josh Wheeler (Broadcast PR Specialist)
For more information on the network and how to get in touch, check out the PRCA website.
Check out our previous accessmatters sessions on inclusion in the media, PR and comms industries with Proud FT's Cassius Naylor, the Social Mobility Foundation's Sarah Atkinson and The Unmistakable's Asad Dhunna. 
https://www.vuelio.com/uk/wp-content/uploads/2022/03/PRCA-LGBTQ-Network.jpg
430
760
Phoebe-Jane Boyd
https://www.vuelio.com/uk/wp-content/uploads/2019/09/vuelio-logo.png
Phoebe-Jane Boyd
2022-03-23 12:46:25
2022-03-23 12:46:52
PRCA relaunches its LGBTQ+ Network