PRCA SEA takes a closer look at Asia-Pacific PR practice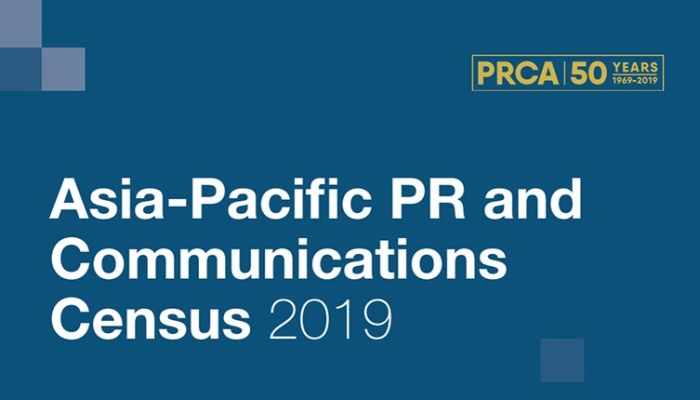 Do you consider PR an industry or a profession? Research from PRCA SEA shows that two-thirds of those working in PR in the Asia-Pacific region consider their public relations calling a profession, and practitioners spend nearly a whole extra day above their contracted hours doing it.
The first PR Asia-Pacific PR and Communications Census published by the PRCA this week is based on more than 500 responses to a survey sent out earlier this year. Following the launch of PRCA Southeast Asia [SEA] in September 2018, the study shows some differences in attitude and approach as well as worldwide similarities across the profession (or industry, depending on how you see it).
Overwork and stress are issues in the Asia-Pacific, just as in Europe – PRs in the region are contracted to work an average of 39 hours a week, but often work seven hours longer than that. 31% of those surveyed make work-related calls and emails outside of office hours. Unsurprisingly, mental health is another area flagged in the survey – among those under 35-years-old, 11% have been diagnosed with a mental health condition; 55% have applied for flexible working; and in-house practitioners are more likely to get health checks or stress management workshops to help with their health.
Despite the region's PR sphere being mostly female (61%) and young (median age of 35), women are likely to earn less than men and receive fewer bonuses for their work (even though pay rises are more common for younger professionals).
More than half surveyed speak at least one language in addition to English, and 94% had been to university – 24% of those had studied PR. Those taking part in the survey saw online communication and digital and social media as the most important parts of their work, taking over from sales promotion and general media relations. AVEs are still used, though communications strategy development is the main function of PRs in the Asia-Pacific PR profession.
Management of hours, mental support and equality across PR – industry or profession – are issues workers are experiencing across the globe. For International Communications Consultancy Organisation president Nitin Mantri, the world of PR needs to tackle these problems: 'Workplace mental health policies should become a norm. Sustained efforts should be taken to encourage conversations around mental health because awareness and sensitivity will play a crucial role in bringing meaningful change.'
As for how to bring change in the profession, JLL executive director (communications) Eva Sogbanmu had some thoughts on how to use the findings from this first survey to change PR in the future: 'I personally would like to see more diversity in background, ethnicity and gender at all levels of the profession – I also think that we need to work hard to demonstrate that PR is a rewarding career to consider.'
The full report from PRCA SEA can be read here.
https://www.vuelio.com/uk/wp-content/uploads/2019/11/PRCA-SEA.jpg
430
760
Phoebe-Jane Boyd
https://www.vuelio.com/uk/wp-content/uploads/2023/09/vuelio-logo-200px.png
Phoebe-Jane Boyd
2019-11-29 14:56:46
2019-11-29 14:56:46
PRCA SEA takes a closer look at Asia-Pacific PR practice