Top 25 Influencers of 2019
The Online Influence Awards took place on 22 November 2019. Find out more about all the winners below.
Best UK blogs by sector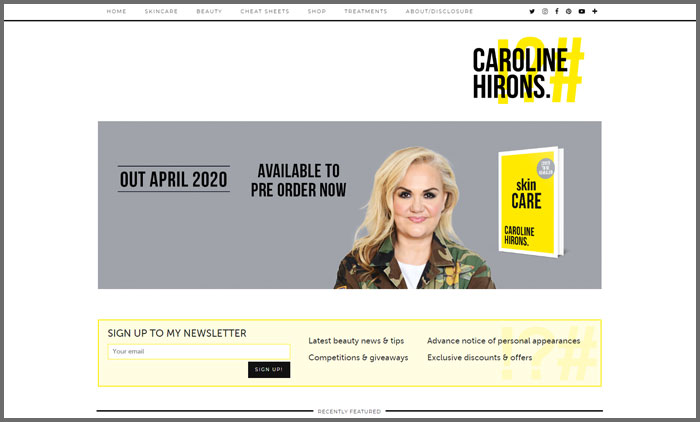 Beauty & Best UK Blog – Caroline Hirons
A true beauty superstar Caroline Hirons takes home prize for Best Beauty Blog for the second year running. Caroline has had a brilliant 2019 and it doesn't look like it's about to slow down any time soon! With a book out early next year, Caroline is taking her beauty expertise to the people.
Describing Caroline as the gold standard for influencers, our judges were blown away by her content and tone of voice. Whether it's Caroline's video tutorials or her famous cheat sheets, it's clear why the queen of beauty has such a loyal following behind her.
Taking home the award for Best UK Blog, Caroline was a clear winner and the judges loved her no-nonsense approach, speaking directly to her audience with a clarity and honesty that is refreshing.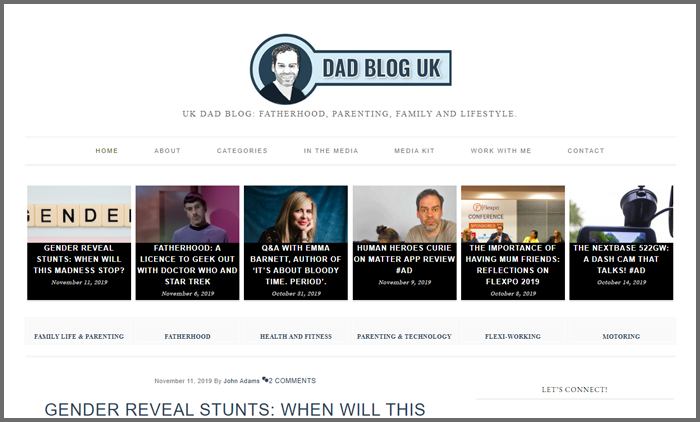 John started Dad Blog UK after he left his job in government communications to become the main carer for his children, sharing his experiences as a 'school run dad'
Writing about the highs and lows of being a parent, John also tackles the bigger issues from talking about health with kids to the rise of gender reveal parties. The judges praised his tone of voice which is always useful without being preachy.
Passionate about creating the best future possible for children, John is a superhero dad! Plus, he's always got plenty of dad jokes at the ready.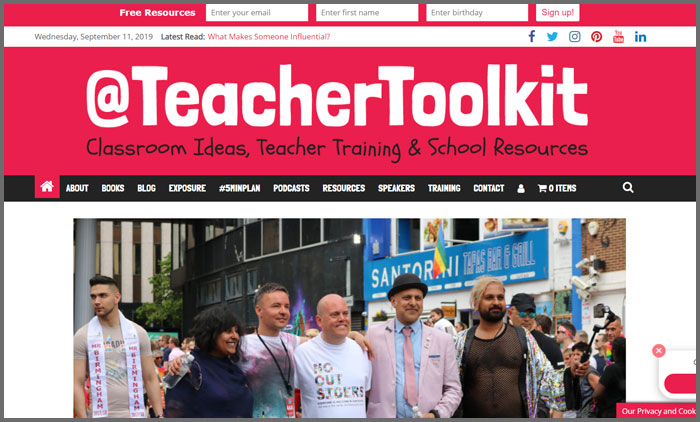 Top of the class and receiving more than a gold star is the founder of TeacherToolkit, Ross. What originally started as a Twitter account today has a worldwide following that provides a professional platform for teachers and fantastic free resources.
This includes the globally famous five minute lesson plan which received a big thumbs up from the Department of Education for helping to reduce teacher workload.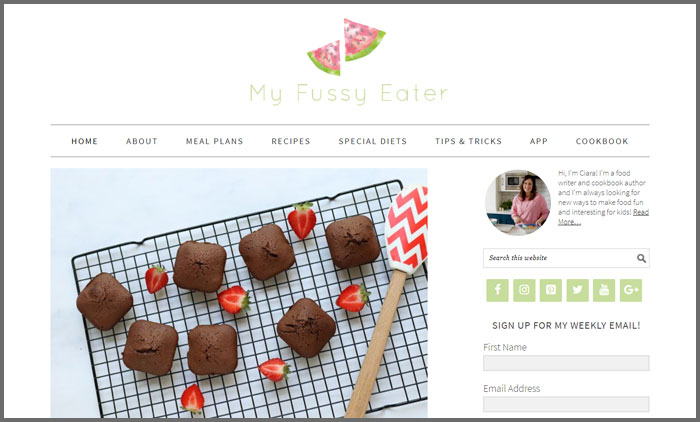 Blog Award winner in 2017, Ciara has taken the top prize again with her fabulous blog, My Fussy Eater. Answering the call of parents everywhere, Ciara shares her tips and tricks on how to get kids to try new foods and expand their culinary horizons. If you're looking for ways to get your little ones eating more veggies or perhaps your partner prefers biscuits over broccoli, Ciara has got plenty of advice to turn a fussy eater into a foodie!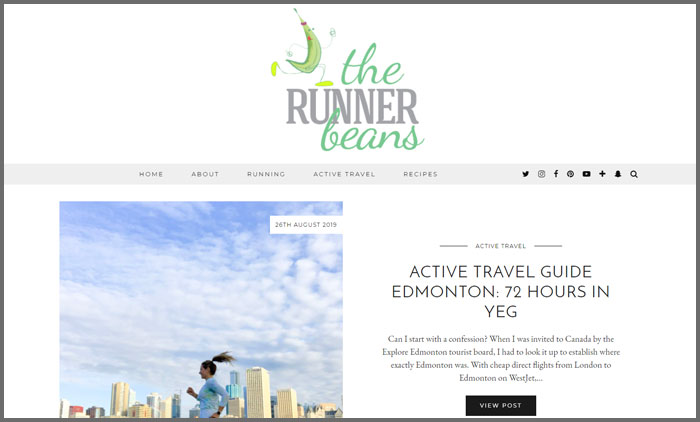 Health & Fitness – The Runner Beans
Marathon runner, award winner and creator of The Runner Beans, Charlie is incredibly talented. She originally started her blog to share her experience of training for her first ever marathon which expanded as she became bitten by the running bug.
Whether you're thinking about tackling your first marathon or just want to discover more about running, The Runner Beans has plenty of tips and advice on how to find motivation to get out there.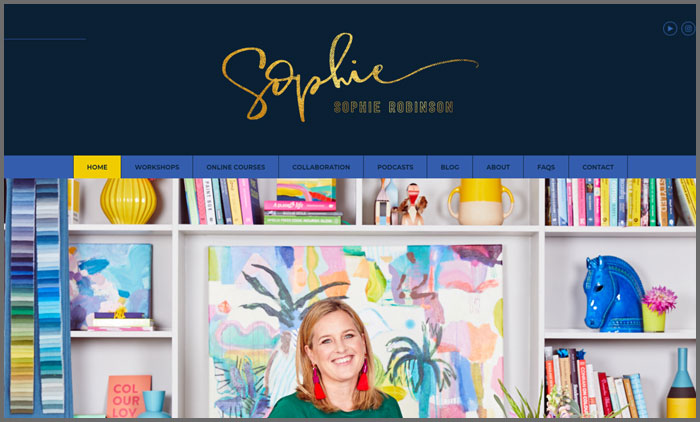 Interior Design – Sophie Robinson
Sophie's love of interior design started at university and has led to a hugely successful 20 year career. Most recently, Sophie graced our screens as a judge on The BBC Two programme, the Great Interior Design Challenge.
Not content with being a TV star, Sophie also co-hosts the podcast, The Great Indoors, with fellow interior design blogger, Kate Watson-Smyth sharing inspiration wherever you are!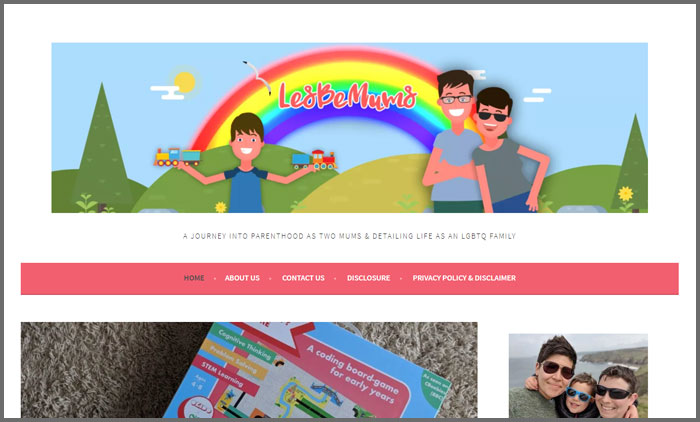 Kate and her wife Sharon started LesBeMums back in 2012 when they started their journey to have a child. In 2015, their family of two became three with the arrival of T and their lives have never been the same since.
Sharing their experiences of what it's like to be a same-sex family and the issues they face, Kate and Sharon provide great advice and inspiration – for the LGBT+ community and their allies.
The judges felt that the mums gave this category a real voice and authenticity, shaping our understanding of modern families today.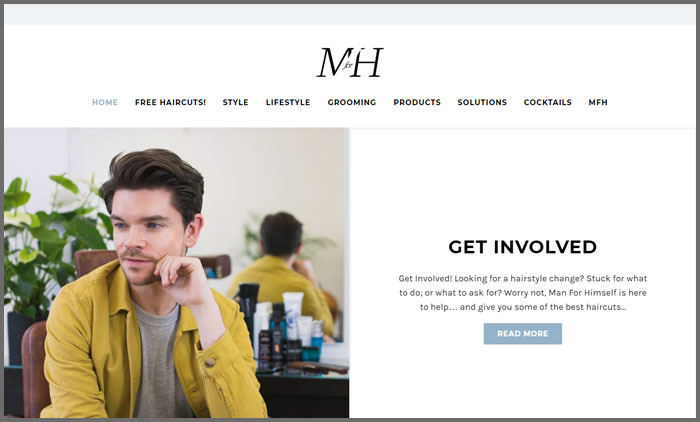 Men's Fashion – Man For Himself
Robin James' Man for Himself proves that fashion is so much more than wearing the right threads, with expert grooming advice and men's lifestyle creating the whole package.
Robin started in 2012 while working in digital marketing before success in style made it his full time job in 2016.
Man for Himself was considered a worthy winner by our judges for his quality content and strong audience engagement on crucial topics such as finding the best haircut to men's grooming essentials.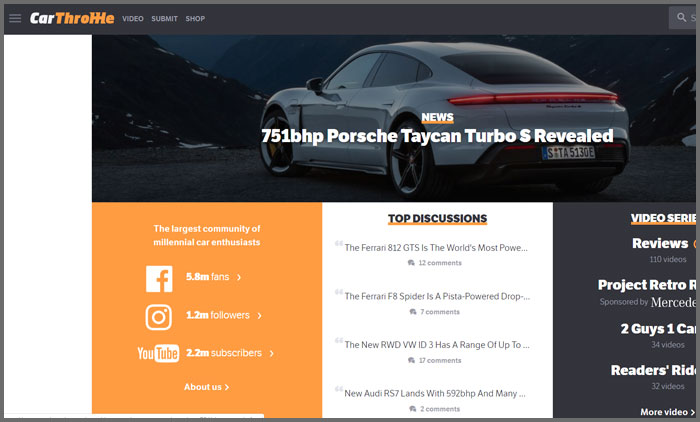 Taking the winners' flag in the motoring category is Adnan Ebrahim's Car Throttle.
Considered the 'Buzzfeed for cars', this blog has sped along to build a dedicated audience influencing car enthusiasts for over a decade.
'This feels like what influencer content should be' according to our judges – authentic, useful and designed with the audience in mind.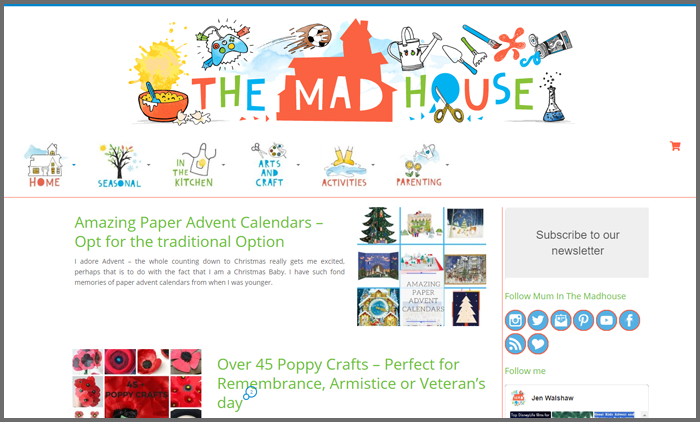 The Mum behind Mum In The Madhouse is Jen Walshaw who writes about a huge breadth of topics from cooking to arts and crafts at home.
Useful for all of us with our own family-filled madhouses, Jen also covers the bigger issues that come up when raising a family and has many insightful tips for parents.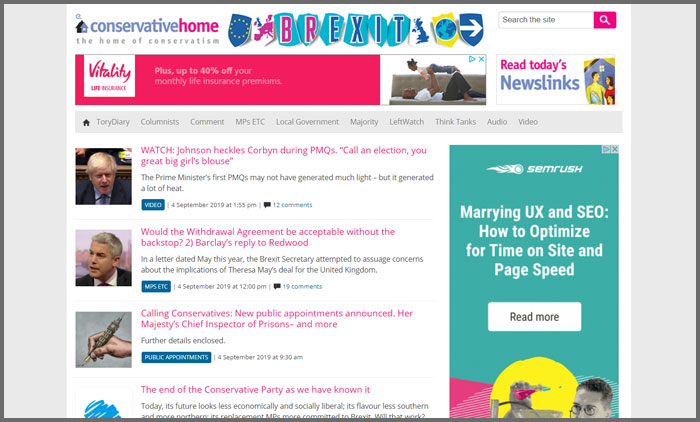 Despite their political affiliations, the judges's gave their vote in the politics category to Tim Montgomerie's blog ConservativeHome. Created in 2005 for grassroots party members looking for round-ups of news and analysis of events in the Tory Diary, Tim encourages conversation and reasoned debate, which has never been more important.
The judges picked out this blog from a category full of heavy weight authorities for its broad range of great columnists and highly regarded content.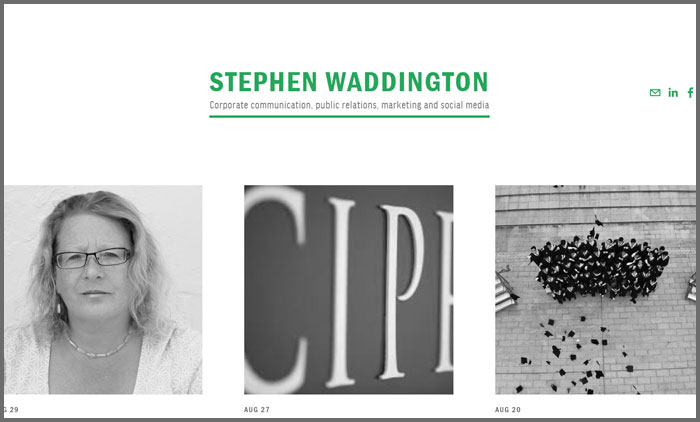 PR & Comms – Stephen Waddington
No stranger to anyone working in the PR and communications industry, Stephen Waddington brings his experience in the field to his work, covering industry trends, tips for practitioners and hot topic posts.
Understanding his audience and knowing what they need is what makes this blog particularly useful for those in the industry, whether the focus is corporate, PR, marketing or social.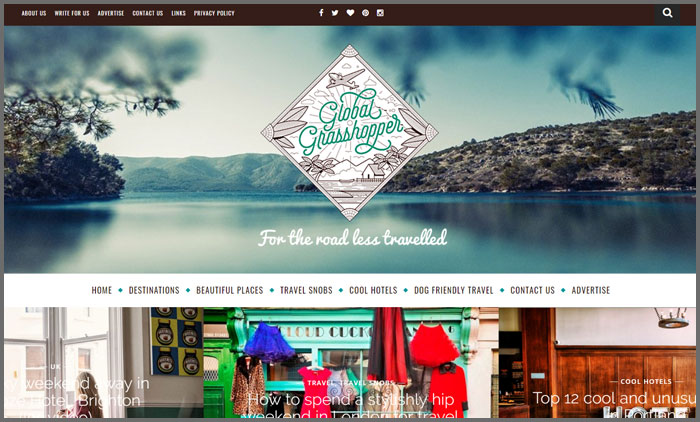 Travel & Leisure – Global Grasshopper
Conquering the world of travel blogging, Becky Moore creates beautiful, impactful and wide ranging content on the Global Grasshopper.
Featuring a collective of travel writers sharing their adventures around the globe, this blog hops from luxury hotels in the British countryside to under-the-radar destinations in cities across the world. Global Grasshopper is worth packing in your suitcase, wherever you're going.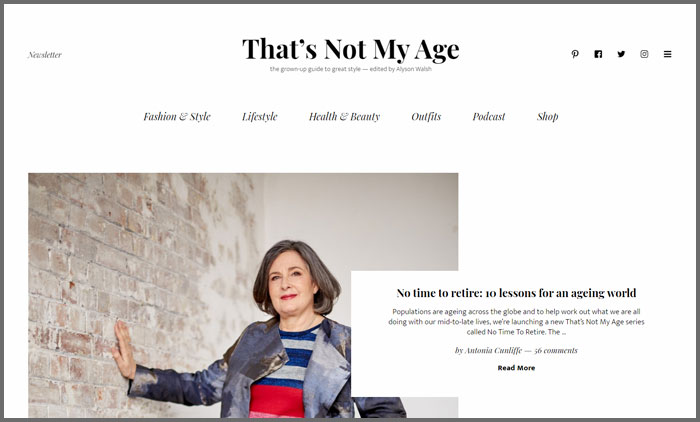 Women's Fashion – That's Not My Age
Alyson Walsh started That's Not My Age in 2008 to address the glaring gap in fashion advice for women whatever their age.
Her brilliant content is created to keep readers ahead of trends, able to find must have brands or latest seasonal items. Alyson's clear tone of voice has carved out a distinct space in the fashion scene, and is a worthy winner of Best Women's Fashion Blog.
Best UK podcasts by sector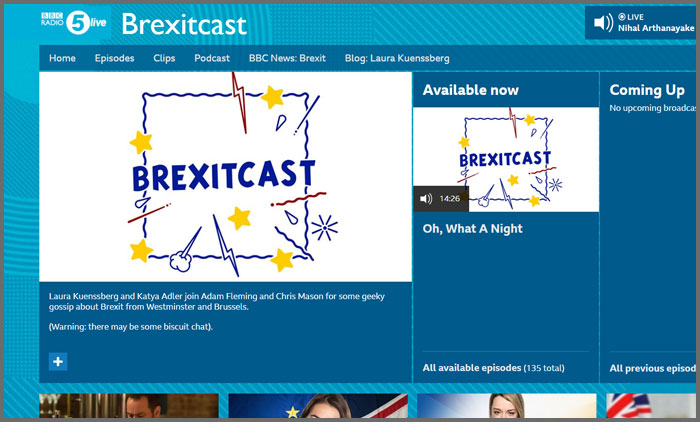 This team set themselves the unenviable task of deciphering a topic no one understands. Brexitcast makes the topic of Brexit less intimidating for listeners – and for our judges, they managed it, balancing humour with much-needed information.
Throwing the BBC rule book out of the window, this essential guide to Brexit is a must-listen for anyone confused by the intricacies of Brexit. And by that we mean: probably everyone.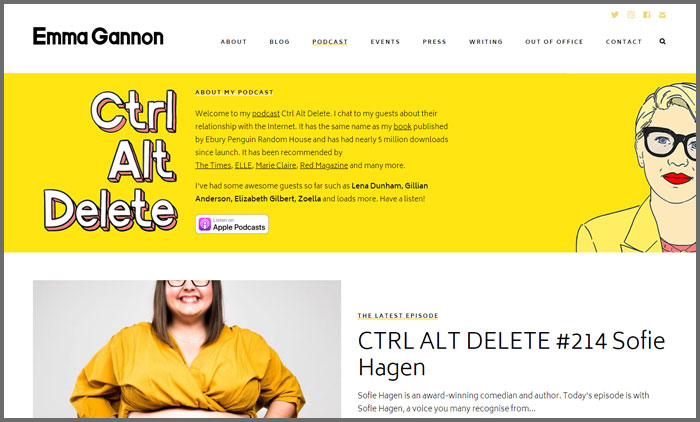 Emma Gannon is the brilliant brain behind Ctrl Alt Delete, a best-selling author of The Multi-Hyphen Method and a well known broadcaster and columnist. She has been rightly described as the spokesperson for the internet generation.
Over five million people have listened to Ctrl Alt Delete to hear Emma chat with experts, thought-leaders, writers and creatives about the internet, their careers and everything else in between. Guests represent the rich mix of UK culture and have included Mrs Hinch, Jameela Jamil, Emma Barnett, Alain de Botton, Poorna Bell, Ellen Page, June Sarpong and Fearne Cotton.
Judges were impressed with the impact this podcast has had – even referencing the number of millennials who have launched careers off the back of its advice. They found Ctrl Alt Delete empowering and timely, providing the support the industry needs in fast changing times.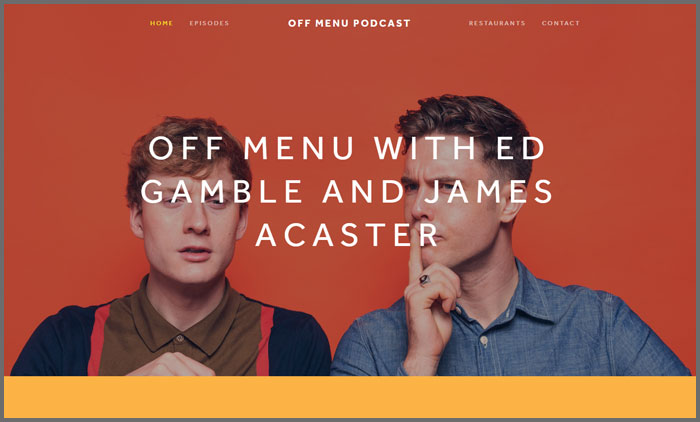 Best UK Podcast – Off Menu with Ed Gamble and James Acaster
Making dreams come true, Ed Gamble and James Acaster invite special guests to choose their favourite meals for a slap-up dining experience in their magical restaurant for the Off Menu podcast.
The judges ordered Off Menu as their Best Podcast choice for its 'funny, frivolous and compelling' ingredients as well as the quality of servings. The pair surprise listeners with their insight into London's restaurant scene and have reshaped our perception of one of the world's busiest dining scenes.
Best in UK influence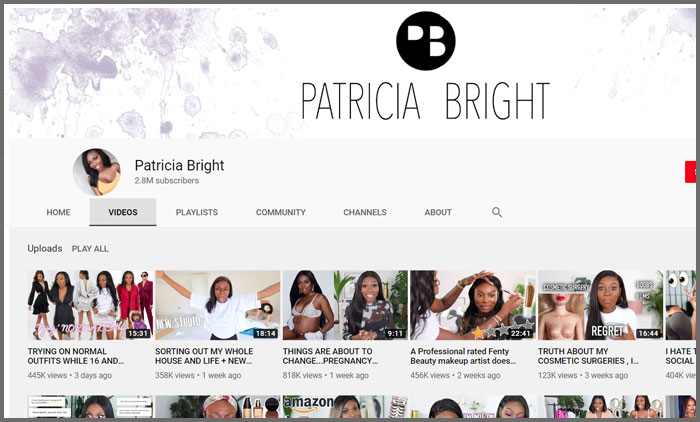 Coming first in a crowded space is Patricia Bright, who originally started her YouTube channel in secret whispering to her camera in the bathroom. Good things should always be shared, and now, nine years on, Patricia reaches over two million subscribers with her honest videos and tutorials on female fashion, beauty and hair.
Our judges particularly loved her honesty, as well as the distinctive and strong personality that comes through.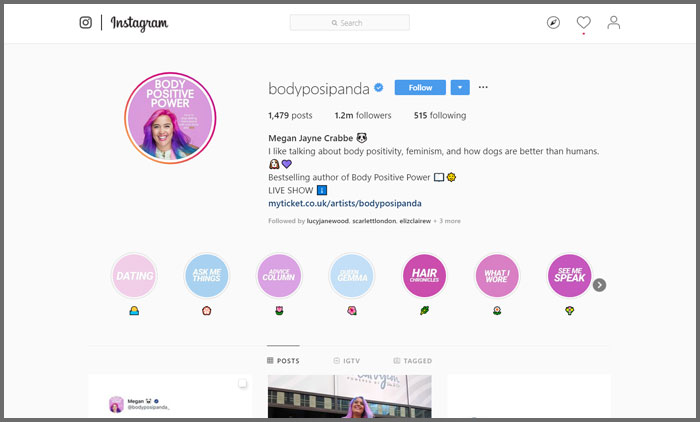 Megan Jayne Crabbe is the body positive feminist who instagrams as bodyposipanda. Our judges, and her followers, love her for her refreshing and relatable views on body issues. She is truly redefining this category and setting the standard for influencers across social media.
Kicking butt online and in life, the positivity and bravery Megan brings to Instagram is as stand out as the colours in her hair.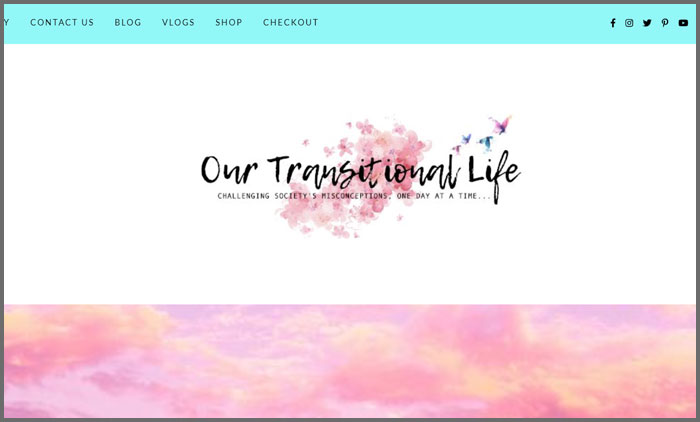 Newcomer – Our Transitional Life
In one of the most hard fought categories, Kelly and Zoey stood out for the quality of their content and heart felt understanding of their audience. They started their blog, Our Transitional Life in February this year after Zoey came out as transgender. Living a life of positivity and acceptance, Kelly and Zoey aim to challenge society's misconceptions one day at a time – and in doing so, help society to new levels of understanding.
Over the past 9 months Our Transitional Life has gained quite the following across social media and Kelly and Zoey have made the headlines and had their tv debut, appearing on This Morning in September.
Described as truly inspirational by the judges, Kelly and Zoey tackle a sensitive issue in an honest and delicate way – demonstrating what positive impact influencers truly can have.
Best in UK PR and communications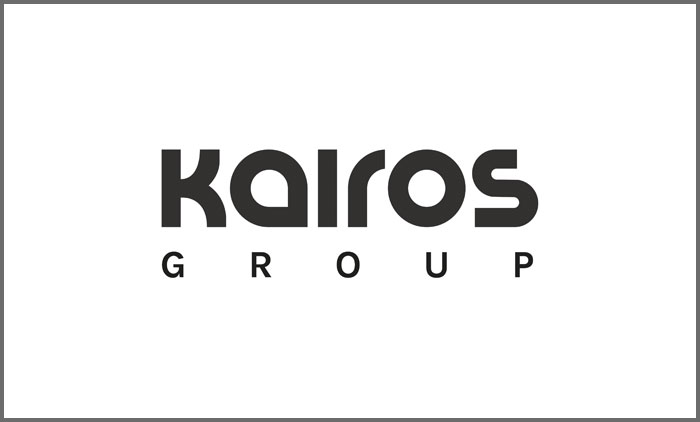 Kairos Media impressed the judges with the growth of their business from university dorm to a growing team of over 50 staff in just 4 years.
Founded by Mike, a former YouTube content creator with over 300 thousand subscribers and Chris, a former director at Machinima they set out to bring solutions to brands looking to market through social media and reach new audiences online.
Kairos Media are always looking for new ways to innovate and provide more value to their clients by disrupting traditional media, sports and the creative industries.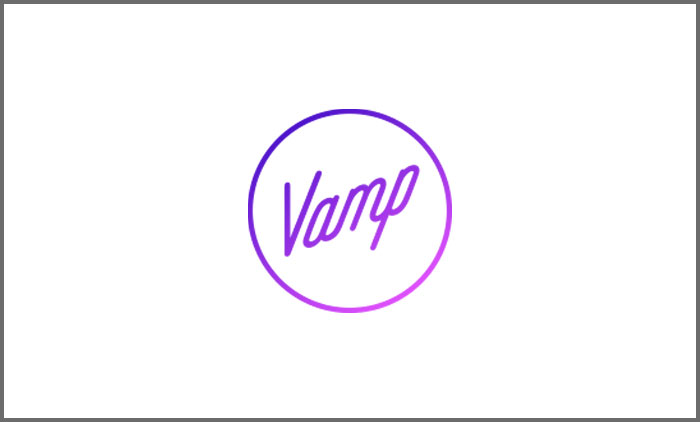 Influence Campaign – Adobe Lightroom's Vamp
With a wide variety of campaigns in this category the judges had a tough job on their hands but Vamp's Adobe Lightroom campaign stood out from the crowd.
Vamp made sure that the campaign was consistent with Adobe's brand values and spoke directly to their target audience, using influencers and social content creators to act as authentic advocates for Adobe Lightroom.
Vamp understand the value of working with the right influencers and the results and longevity of the campaign show that they were spot on with their decisions.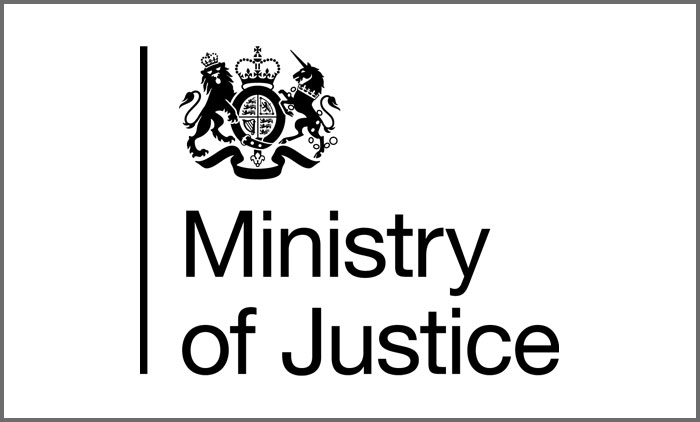 Cause-Led Campaign – Ministry of Justice's #UpskirtingLaw
Described as the stand-out winner, the judges had one word for this campaign – exceptional.
The Ministry of Justice supported Gina Martin's campaign to change the law on upskirting, with the law officially being passed in February this year. This is an extraordinary result which demonstrates the power of influencers in mobilising people to realise change.
Crucial to the campaign was Gina Martin who worked with the Ministry of Justice to make this happen. Empowering people to understand their rights and take an active role in politics, Gina proved her role as a trusted and authentic influencer who used her profile to make positive change happen on an issue that had been damaging to women across the UK.
Hall of Fame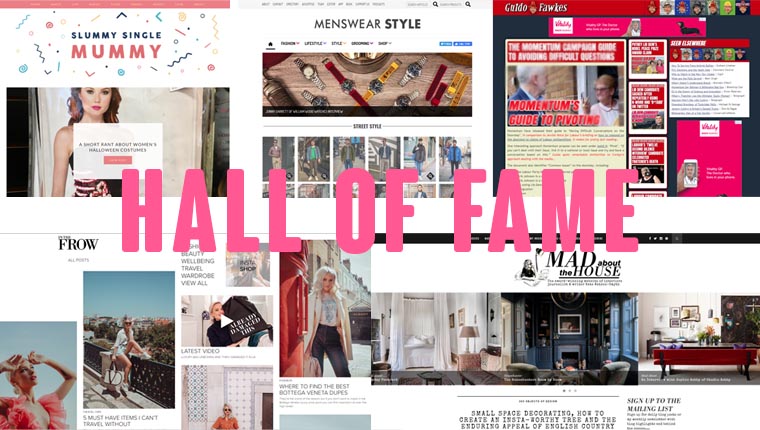 This year, five very special influencers entered the hallowed Vuelio Hall of Online Influencer Fame. They are those who have truly transformed the industry, setting new standards and inspiring people around the world.
These five influencers are worthy winners of the hall of fame title and have been integral in transforming the blogosphere. With a whopping 16 awards between them, this group have kept top spot in their category time and time again.
Inthefrow and Menswear Style continue to lead the way in fashion, making sure their followers know about the latest trends to hit the high street. Mad About The House is the only blog you need to read if you fancy a spot of decorating or you have a house renovation project on the go. We've been on the journey with Slummy Single Mummy as she's brought her fabulous daughters up and recently became a granny. And Guido Fawkes continues to be the most feared man in Westminster.
https://www.vuelio.com/uk/wp-content/uploads/2019/11/Online-Influence-Awards-2019-of-the-night.jpg
430
760
Rebecca Potts
https://www.vuelio.com/uk/wp-content/uploads/2023/09/vuelio-logo-200px.png
Rebecca Potts
2019-11-27 16:39:47
2019-12-04 16:10:06
Top 25 Influencers of 2019