Press regulator IMPRESS bans board members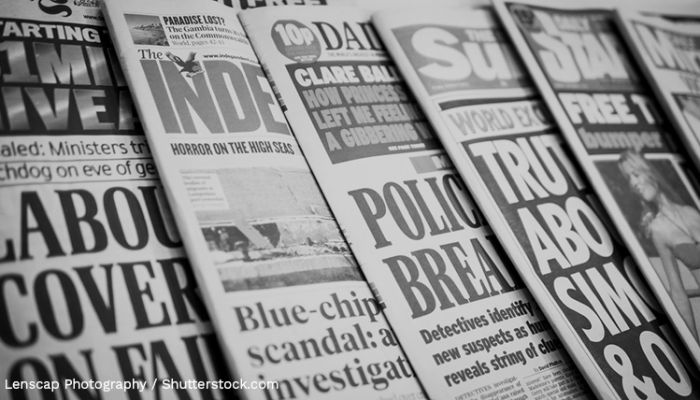 IMPRESS, the Royal Charter-backed press regulator, has banned its chief exectuive and three of its own board members from dealing with major news publishers, due to perceptions of bias against them.
As reported in the Press Gazette, chief executive Jonathan Heawood and board members Emma Jones and Maire Messenger Davies, were found to have published negative content about sections of the British Press.
Another board member, Martin Hickman, didn't break any rules but his past activities investigating phone-hacking and his positive attitude towards campaign group Hacked Off could create a perception of bias.
This follows an investigation by News Media Association, which the Sun published in January 2017, that found the now banned members had tweeted, retweeted and liked on Twitter a number of negative messages – largely attacking Murdoch, the Sun and the Mail.
IMPRESS was set up following the Leveson Inquiry and is the only regulator recognised by the Press Recognition Panel as it fully complies with the terms of the Inquiry. To tackle its internal bias issues, the regulator has now set up a sub-committee to deal with publishers with turnovers over £20m, which Heawood, Jones, Davies and Hickman are banned from.
IMPRESS has no members who fall into this new turnover bracket as the largest publishers decided to be regulated by IPSO, the publishing industry's solution to Leveson but one not recognised by the Press Recognition Panel nor backed by Royal Charter.
Membership of IMPRESS is largely made up of local newspapers and publications. While IMPRESS's position is currently minor, should the Government enact Section 40 of the Crime and Courts Act, all titles not signed up to a Royal Charter-backed regulator will be liable to pay costs in libel and privacy cases for both sides, win or lose. The Government has yet to take a firm position on Section 40.
This bias ruling is damaging for IMPRESS, which advocates a high standard among its members but has failed to maintain fair balance from those at the top. Its own report into the matter claims: 'The responsibility for ensuring that membership of IMPRESS' regulatory scheme is open to all relevant publishers and that members are treated fairly falls squarely on IMPRESS' Board.'
The banning, but not removal of, these Board members will give the major publishers strong defense in the face of Section 40 and is another blow to the legacy of the Leveson Inquiry.
https://www.vuelio.com/uk/wp-content/uploads/2017/09/Newspapers-fronts.jpg
428
760
Jake O'Neill
https://www.vuelio.com/uk/wp-content/uploads/2019/09/vuelio-logo.png
Jake O'Neill
2017-09-28 09:31:48
2017-09-28 09:31:48
Press regulator IMPRESS bans board members