Producing successful PR campaigns on shoestring budgets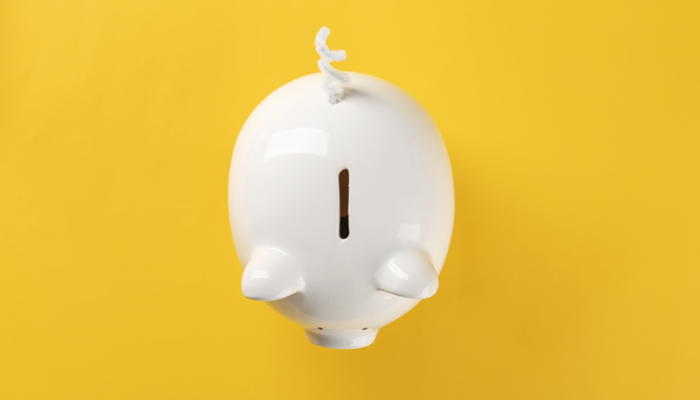 Got big ideas, but a small budget? Getting a campaign to go viral or grabbing sign-ups for your service doesn't necessarily have to come at substantial cost (though it certainly helps).
Some solid strategies for how to get your message out when money is tight were shared during the CIPR National Conference session 'Digital Communications on a shoestring' – experts Helen Reynolds (Comms Creatives), Katie Lawson (Tiny Tickers) and Leanne Manchester (The Wildlife Trusts) talked making something good out of nothing and how fellow budget-poor people in PR can do the same.
For getting engagement without a sizeable budget (it's often close to zero for Tiny Tickers, Katie shared), all speakers admitted that having goodwill from your potential audience is a good start, and they have that. Tiny Tickers is a charity for children with heart defects and works with a community of families looking for support. The Wildlife Trusts describes itself as a 'grassroots movement' of people with an interest in making a positive difference to wildlife, and future generations of wildlife lovers. The tools Helen, Katie and Leanne use, however, can be utilized by agencies and brands outside of the charity sector that don't have a public ready and willing to listen to them.
For each of the speakers, time rather than money is the most important investment you can make when putting a plan together.
'All it took was time,' said Leanne of their Random Acts of Wildness campaign – a bid to get more people out and engaging with nature through information packs and social media sharing. 'We don't have budget to do fancy insight,' said Katie, who spoke about the Twinkle Twinkle Tiny Heart takeover of the Seven Dials Christmas lights. Putting time aside to go through social media channels and see what audiences had engaged with previously was what really worked. Katie said: 'It's spending that time – and then reviewing.'
Posting times on social?
Not important, according to Helen, who advised that quality content will find its audience whichever time of day it's posted. An authentic voice also helps. 'There is always a personality behind your brand,' said Helen when asked by those taking part in the panel how to engage when your brand isn't necessarily one your intended audience wants to hear from. 'There's fear to put things out. It's worth building up resilience on your team.'
And when things go wrong?
'It's not a reputational failure to give your audience an opportunity to complain, either'.
If you want eyes on your campaign, celebrity spokespeople are going to attract them. For those that can't afford the top-tier influence elite like Zoella, the Pauls or a Kardashian (that's most of us), Helen, Katie and Leanne advised getting in touch with micro and macro influencers you already know have an interest in your focus and people you already follow ('I just DMed load of people on Instagram,' said Leanne).
For Katie, the collaboration has to be heartfelt – 'if we have to pay for an influencer, then it's not the right fit'. Social media takeovers have worked for The Wildlife Trusts, and video (recorded on a colleague's phone) was an important tool for both, especially for getting complicated ideas across that won't be as sharable in a slab of text.
Keeping things cheap has been made infinitely more possible with the evolution of social media and digital tools (Facebook was a major convertor to sign-ups for The Wildlife Trusts' Random Acts of Wildness campaign, and a message through LinkedIn was what sparked Twinkle Twinkle Little Heart for Tiny Tickers). It's where the right communities and affordable tools can be found for wrangling your content together or organising your team (Katie's workforce of six swear by Canva and Slack, for example).
As communications and PR professionals, wanting more money for campaigns is a given – but the importance of the actual work is what speakers at the CIPR session argued for. A lack of budget means an opportunity to experiment – with borrowing and pro bono help (works for Leanne) or a liberal use of memes (works for Katie, and best of all – they're free)
https://www.vuelio.com/uk/wp-content/uploads/2019/11/Shoestring-budget.png
430
760
Phoebe-Jane Boyd
https://www.vuelio.com/uk/wp-content/uploads/2023/09/vuelio-logo-200px.png
Phoebe-Jane Boyd
2019-11-26 15:31:06
2019-12-04 15:56:29
Producing successful PR campaigns on shoestring budgets