PRs react to the portrayal of the industry in Radio 4's Media Show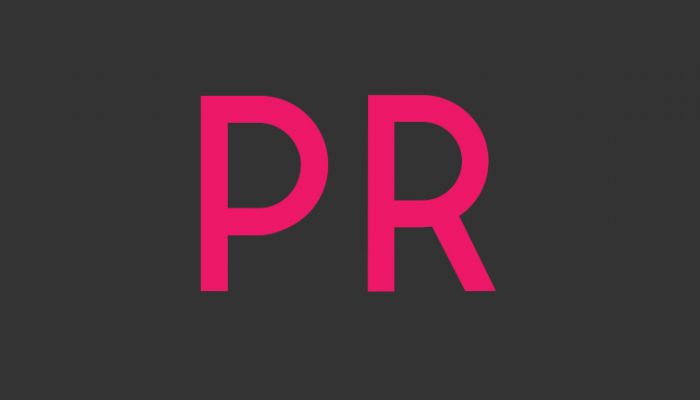 Last week's edition of Radio 4's Media Show caused outrage across the PR community and many have spoken against it, defending the industry.
Criticism of the show was that it was an inaccurate portrayal of PR, suggesting the profession was all about publicity stunts and doing anything to get your clients' news out. The show jumped from making PR sound like a 'fluffy' profession, to calling PRs 'bullies' and 'liars'.
Both the CIPR and PRCA have spoken out accusing the show of misrepresentation of the profession.
Emma Leech, CIPR president, said: 'Public relations is not a dark art. We are not bullies and we are not liars. What we deliver goes far beyond media relations.
'The truth is tens of thousands of public relations professionals provide ethical and strategic support to businesses of all sectors. We help build trust in organisations by establishing and improving relationships with key stakeholders – not just journalists. Many aspects of PR such as community engagement, digital communication and internal communication involve no media relations.
'It's wholly unfair and somewhat naive to label an industry of 70,000 people as dishonest. CIPR members are bound by the Institute's Code of Conduct and adhere to the highest standards of professional practice. Media broadcasters have a responsibility to accurately reflect the reality of modern public relations. We have contacted the show's producers to offer our help with definitions, research and guests for future shows.'
Francis Ingham MPRCA, Director General, PRCA, said: 'BBC Radio 4's show, The Art of Public Relations, was shockingly inaccurate in its representation of the PR and communications industry as we know it today. The fact that the BBC failed to contact the PRCA, the CIPR, or any other valid representative bodies for their insights is bad enough, but to continuously misrepresent PR as publicity is incredibly embarrassing for the broadcaster.
'PR and communications is a £13.8bn UK industry, with 86,000 people working in it, and growing every year. It is a creative industry and a success story in that it continuously draws in new skills to stay credible and relevant. This is why the show was a huge disappointment.'
Industry bodies weren't alone in speaking out, many PR professionals have taken to Twitter to share the truth about public relations:
For anyone who listened to The Art of PR episode on @BBCRadio4 The Media Show this week, and would like a real understanding of the art of PR (which isn't the manipulation and fluffery this episode reinforced stereotypes of) I have some suggested listening:

— Lisa Potter (@crystal23tipps) January 5, 2019
I'd be up for taking part and explaining how PR strategies I've delivered have led directly to the arrest and conviction of killers, kept people safe from fire & other incidents and helped public bodies like police & fire deliver their essential services to communities #PR #comms

— Bridget Aherne (@BridgetAherne) January 5, 2019
In this country, we have 2 main membership organisations: @CIPR_UK and @PRCA_UK; and
some eminent academics such as @DrJonWhite @GregsAnne @PRstudies.
Media relations & publicity are tactics. PR is about strategy, leadership and ethics, value and purpose – ask them ??@BBCRadio4

— Ella Minty (@EllaMinty) January 5, 2019
I'm just catching up with this episode. 'They bully, lie and block you getting the story' is nothing I recognise or have experienced in the profession. Such a shame so many people will hear this.

— Nicole Kenny (@Nicole_Kenny) January 5, 2019
So true. Craft. Art. Science. Profession. Not spin and fluff! ?

— Amanda Waugh (@waughietalkie) January 5, 2019
Not all opinions were wholly negative though, as PR as publicity is obviously one aspect of the profession, which is familiar to many:
Just finishing now and I don't know, it sounds mostly like PR as I know it – reputation (& ultimately £) orientated PR for clients. It's missing org body voices, for sure, and is publicity-heavy (it only touches on press as a channel), but don't know about complete miseducation

— Rich Leigh (@RichLeighPR) January 5, 2019
Darryl Sparey, business development director at Hotwire, went into detail about the shortcomings of the show in the Hotwire blog, but was unsurprised a 27-minute broadcast was unable to represent the full industry.
What did you think of the show? Let us know in the comments below, or on Twitter @Vuelio.
https://www.vuelio.com/uk/wp-content/uploads/2019/01/PR.jpg
430
760
Jake O'Neill
https://www.vuelio.com/uk/wp-content/uploads/2019/09/vuelio-logo.png
Jake O'Neill
2019-01-09 10:00:48
2019-01-09 16:01:42
PRs react to the portrayal of the industry in Radio 4's Media Show