PRspective: Emily Beadon on brand WSP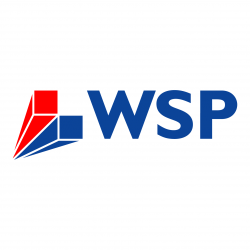 WSP is a British-based professional services firm providing management and consultancy services in the property, transport and infrastructure, and environment and energy sectors. Last year the environment and energy business of WSP joined hands with Canadian firm Genivar Inc. creating one of the leading global environmental and sustainability consultancies in the world.
The UK company is now focused on ramping up its brand presence and is doing so by launching a new and integrated communications and content strategy.
Emily Beadon, media and reputation manager at the firm talks to Cision about WSP's business objectives and its PR and communications strategy for the year ahead.
Getting to know WSP:
What is the core business focus for WSP today? WSP is a multidisciplinary consultancy working within the built environment. We have work on everything from Crossrail to the Shard and a lot of areas in between including development and transport planning, environmental consultancy and infrastructure projects. Our strategic focus in the UK is on growth areas including residential and commercial property, high rise buildings, rail infrastructure and stations, and energy projects and the associated infrastructure. Last year we merged with Canadian company Genivar making us one of the largest consultancies in the world. On the back of this we are looking at how we can share skills and knowledge to foster cross-border working and increase our international presence.
How has communications within your business changed in recent years?  The in-house marketing and communications team has changed significantly since the appointment of a new head of marcomms, Emma Wyatt, at the end of 2011. Emma changed the team from being sector generalists working within the six different disciplines at WSP to being centralised specialists covering the whole business. She also changed to focus of the team from being service orientated to being a delivery partner, focusing on providing value and aligning with the business objectives.  We are now a highly productive team delivering major projects for the business that aim to position WSP positively both internally and externally. Part of this plan was my appointment as media and reputation manager, tasked with building an external communications function from scratch to improve WSP's external profile and help support the business win work.
 How important is online media for WSP? We engage with our clients, co-professionals and potential recruits through online media including LinkedIn, Facebook, and Twitter. The world is fast becoming an online community and as a progressive business you have to be part of it to remain competitive and engaged.  Our website presence is also very important for our non-UK based investors who rely on the information provided to supplement the quarterly financial briefings they receive.
 What is the road ahead for WSP? WSP has a big year ahead with the roll out of a new brand strategy, continued improvements to our website, a new internal communications channel – Pocket TV, and a strategic and proactive media programme. All of this will be rolled out within a new content strategy that will ensure messaging is consistent and efficiently used across all channels. We will be looking to be the leaders in our industry in terms of thought leadership and external positioning – but we can't give too much away just yet!    
Getting to know Emily Beadon: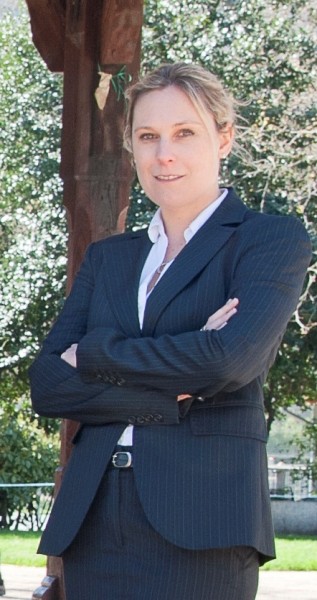 The first thing I do when I come into work is: I cycle to work most days so usually it's shower and get dressed!
My biggest social media peeve is: people not understanding how and when to use it. No one needs to know that you're picking up take-aways on the way home from work except your significant other so use the appropriate form of communication – text and phone as opposed to Facebook and Twitter.  
 If I wasn't in media and communications I would be: I studied psychology so I suppose if I had stuck with it I might be a psychologist of some sort now. But more than likely I'd have stayed in my second career which was journalism and perhaps even written that book I always talk about.
 I wish journalists would: give us a chance. I see my role as one of facilitator, not gate keeper one and although some journalists understand that a lot still think we're there to stop them getting a story. Nine times out of ten if you come to me first you will get a faster response than if you try to ring our spokespeople directly. I believe excellent customer service, both to your client or employer and to journalists, is crucial to being a good media professional.
 What's all the fuss around: Zumba. Wish I'd thought of making millions through getting people to dance around a room in an uncoordinated fashion! I'm probably just bitter because I tried it couldn't follow the rhythm to save myself.
 The best thing about my job is: the fast-paced nature of it – every day is different and it's never slow. For example I might be doing media training, running a brainstorming workshop, meeting one of our co-located teams to understand what they're doing, catching up with my journalist contacts or preparing a press release about a new project win.  I also love the instant gratification of seeing a good article in print, or opening the paper and NOT seeing a negative one! Media relations is as much about reputation management as it is about profile raising.
 Five years from now, you can find me: Who knows! There's no way I could have planned where my career has gone in the last ten years so I suspect I won't be able to plan the next five years either. Life is unpredictable at the best of times. However, if I were pushed I would say heading up a issues-lead communications team and still cycling to work – as long as it's not raining. 
Priyanka Dayal
https://www.vuelio.com/uk/wp-content/uploads/2019/09/vuelio-logo.png
Priyanka Dayal
2013-10-17 12:49:56
2013-10-17 12:49:56
PRspective: Emily Beadon on brand WSP