PRspective: Media Bounty's Matt Webster
Matt Webster, co-founder and director at Media Bounty, a digital marketing creative engagement agency, talks to Cision about its expanding client portfolio, changing expectations in PR and scouting for the nation's best dancing pets for a recent brand campaign.

Getting to know Media Bounty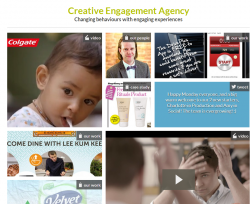 What's new at Media Bounty?
We've just had our first TVC of 2014 aired for one of our healthcare clients – SpermCheck. We've seen the movement from desktop to mobile/tablet happening first hand with consumers engaging in impressive numbers on a recent digital and mobile app campaign for Direct Line. Our first fully responsive Facebook app featuring video has just gone live for Lee Kum Kee in the UK. And in Germany we've recently produced and launched their first series of online recipe videos – entirely in German of course. There's new hires across the accounts, project management, social media and production departments.
What are some of the prominent trends in the marketing and PR industry?
Making any activity work harder than simply broadcasting a message is now key. No more can you jump on your desk and high five the nearest colleague just because your key message was thrown out into the abyss where the audience may or may not be paying attention (hunched over their smart phone). That's true of media coverage, social campaigns, video projects, any multi/omni channel marketing campaign. It's now much more than a one way street of communication. Increasing Facebook likes is pointless if the expanded community isn't engaged. Producing a brilliant video is a waste of time and money if no one watches it. So it's all about thinking a bit more strategically about how an idea works across the various channels and how consumers will engage with it from first contact to point of action.
 How have communications within your business changed in recent years? How important is online media?
Media Bounty is over 5 years old and we've always created campaigns that cross over the online and offline worlds. Although this is still the case, there has been a definite migration of work towards digital. The fact that the number of networked devices is approaching double the global population and the digital adoption of consumers in general, has definitely had a say in this.
What is the most interesting campaign Media Bounty has ever created? What was/is different about it?There are a couple in the pipeline that we're working on at the moment that will seriously compete for this title in the coming month. If I have to mention only one I'd have to acknowledge the 'Pet Step' campaign that we did with Direct Line in the second half of last year. The Pet insurance team at Direct Line wanted us to find the nation's best dancing pets. We created a responsive microsite which allowed user generated video content of peoples dancing dog, cat, tortoise, rabbit – any pet,  to be uploaded. The winner was voted for by the public with each vote counting towards a 'totaliser' which released various tiers of prizes once certain numbers had been hit. As well as the voters being rewarded, uploaded dancing pet videos got a chance at pet stardom as the top 15 videos were aired on the Animal Planet Channel as TV indents. As you can imagine this was a very popular campaign and a lot of consumer data was captured as well as some brilliant user generated content.
What is the road ahead for Media Bounty?
We are expanding rapidly. The reason for this is that our internal departments of media, accounts, social, digital and production work together closely to produce creative campaigns that are engaging. This is being consistently delivered to a high level to a multitude of clients and brands across a variety of industries. The future will see us offering more detailed pre and post analysis of not just individual campaigns but across a 1 – 5 year journey. Producing this level of insight and consultation as well as delivering great ideas is allowing us to be an important strategic partner and lead creative agency for many of our clients both in the UK and abroad.
Getting to know Matt Webster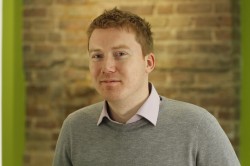 The first thing I do when I come into work is: I still like to read up on what's happening in my home town of Sheffield, even though I haven't lived there for over 6 years. I usually sit at my desk and wake up with a coffee reading the latest news from the South Yorkshire region online. Oh, and I'm wrongly addicted to Pop Tarts.
My biggest social media peeve is: People who use it as a personal broadcast service to tell you how tired or ill they are. Yawn (I'm not tired).
I wish journalists would: Take me to more posh lunches and ask me questions about what I wish journalists would keep/stop doing.
The best thing about my job is: The people. The humans that I work with both in our office and client side are brilliantly weird, fun, hard-working and generally awesome creatures.
The future of PR is in: An ever growing number of media channels that cross online and offline. But with digital adoption almost fully in place and the rise and rise of the smartphone, PR has to bridge the channels so that consumers can experience editorial via all touch points. That might require a fatter contact book but also a different way of thinking about coverage.
Five years from now, you can find me: You'll probably find me at a digital conference drinking too much coffee and sitting wide eyed and open mouthed while someone explains how much Google or Facebook spent on their latest acquisition.
Priyanka Dayal
https://www.vuelio.com/uk/wp-content/uploads/2023/09/vuelio-logo-200px.png
Priyanka Dayal
2014-03-04 10:59:55
2014-03-04 10:59:55
PRspective: Media Bounty's Matt Webster