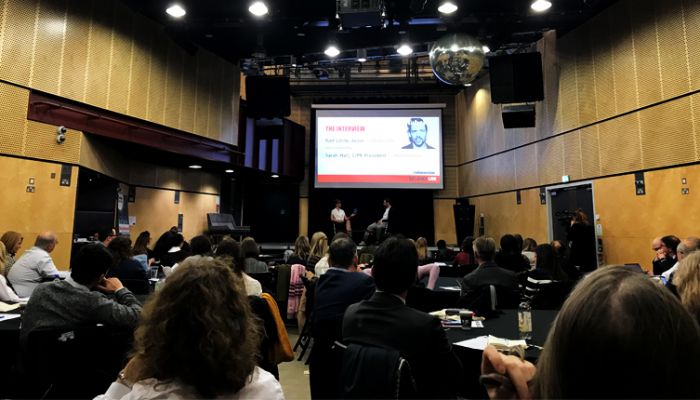 At the recent Influence Live event, CIPR President, Sarah Hall, interviewed acting star Ralf Little about his responsibilities on social media. Little was enthusiastic about everything from his high-profile Twitter spat with Jeremy Hunt to the ability to change your mind as you age.
While it was perhaps the former that brought Little to the event, it was the latter that really resonated. He explained how politicians and public figures should feel more able to admit to their mistakes and denounce their views from when they were younger in order to show growth and change. When asked if he would run for political office, Little suggested he had done and said too many controversial things in his twenties, which were too well documented.
This is a big issue for all figures across social media, from Jack Maynard – who left the I'm a Celebrity jungle last year after controversial tweets surfaced from his past – to Toby Young – who deleted his Twitter account after he was appointed to the board for the Office for Students (a role he subsequently resigned from). While Little believes people should be able to explain how they've changed since they were younger, he did point out that Toby Young was in his forties when he made the comments and argued that it wasn't the same thing.
When questioned about his purposes for using Twitter, Little explained that he resisted joining for a long time and now he's on the platform, he's found it doesn't make him happy and he even regrets joining on many days. For public figures in general, he thinks there's a distinction between self-promotion and highlighting causes. He has considered, for example, doorstepping Jeremy Hunt, but feels that escalation of their argument would make it more about him and less about the issues he perceives within the NHS.
Little suggested the issues with Twitter revolve around the lack of furthering though. He argued that the platform's brevity made opinions too easy to deliver without thought – and they were too easy to muddle with facts. And if Twitter users are faced with evidence or proof against their position, they dig their heels in more – refusing to be swayed. This is what he feels happened with Jeremy Hunt who initially engaged with Little, before going silent.
Throughout the interview, Little seemed torn between whether Twitter was a good or bad addition to society but he accepts that it's now a part of life. In fact, after turning off his alarm, Twitter is the first thing he checks in the morning.
You can follow Ralf Little on Twitter.
https://www.vuelio.com/uk/wp-content/uploads/2018/02/Influence-Live-Ralf-Little.jpg
430
760
Jake O'Neill
https://www.vuelio.com/uk/wp-content/uploads/2019/09/vuelio-logo.png
Jake O'Neill
2018-02-01 14:33:22
2018-02-01 14:33:22
Ralf Little on Twitter