Blogger Spotlight: Lorna Burford, Raindrops of Sapphire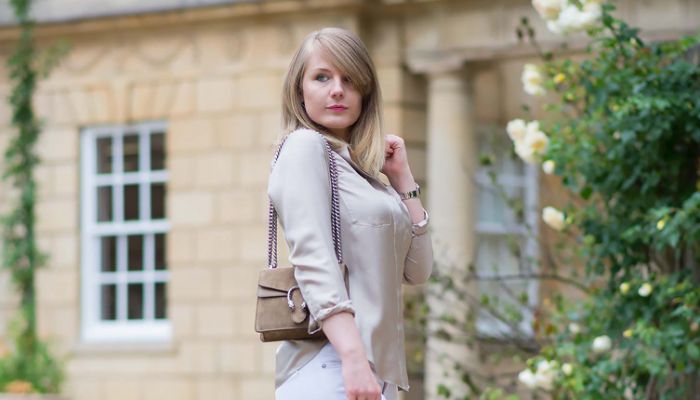 Lorna Burford is the author of Raindrops of Sapphire, one of the top fashion blogs in the UK. With her love of premium denim and iconic countryside shoots, Lorna's taken the fashion world by storm. After ranking in the Top 20 UK Fashion Blogs, we caught up with Lorna to chat about the importance of Fashion Weeks to the industry, using social media and working with brands.
How would you describe your blog?
I would say it's a mixture of fashion, personal style, health, and lifestyle. It originally started out over nine years ago as a place online to share my likes in the fashion world, but has since evolved to be an extension of my life as well.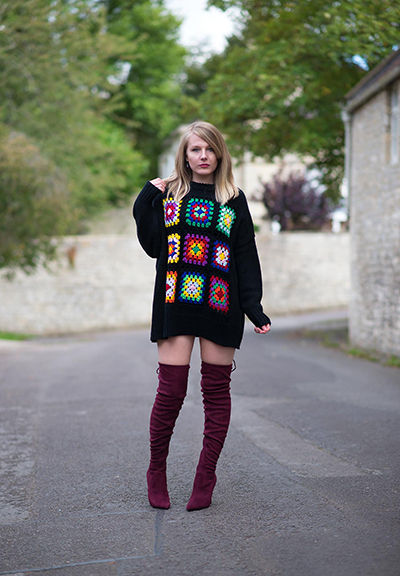 What makes your blog successful?
Thank you for saying it's successful, I am always appreciative of that! I would say the amount of time and commitment spent on it. I make sure I only publish the best content and create articles that I am proud of, so that goes a long way in making sure it's visually appealing as well as full of content people want to read. There's so much time spent behind the scenes though, so a combination of hard work and imagination I think.
How do you use other platforms, and how does that tie back in with your blog?
I mostly use Instagram, Twitter and Facebook. Each of them are different though so on Facebook and Twitter I will share my blog posts and occasionally a little random photo, but on Instagram it's like a separate entity. A mini blog in itself if you were. So, I share all different photos, a lot from my blog, but unique ones too and scenery, but the important thing is to find that balance of unique content and promotional content to your blog. They're all connected, but separate too. IG stories is really useful with the swipe up link feature too!
How do you work with fashion weeks?
I actually no longer do. I don't attend any shows and I rarely cover them anymore either. I find it much too stressful and hectic, especially with my health issues, so it wasn't worth it to me as every other blogger covers fashion week so it was never really unique in a way. I do my own thing now really.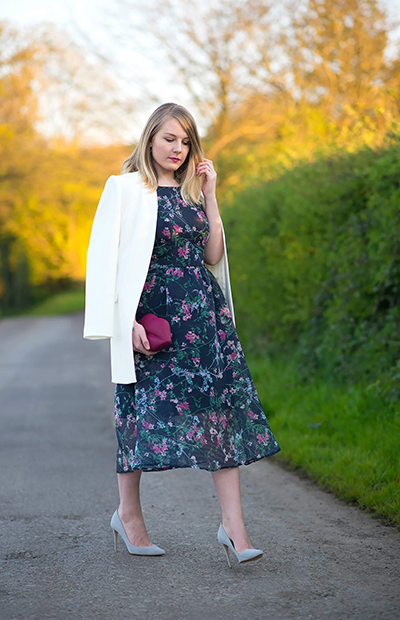 Why are fashion weeks important for the industry?
They're definitely important as they shape the season. Getting a huge worldwide collection of designers showing their latest pieces amidst everyone else is a huge way to see what trends are going to be big. When I watch the shows online (as I do live streams now instead), I'm taking note of the colour palettes, the cuts and angles, or different things that a few designers are all doing. Once you see a pattern emerging, you know it's going to be big! Plus, it's a way for everyone to get their name out there and designers to make it big. It's pretty much the bi-annual event that fashion itself revolves around.
What should we expect to see for SS18?
I'm actually hoping that it might be different for denim. As I work in the denim area, all I'm seeing lately is crazy, un-wearable jeans as designers run out of ideas and just think of pushing the boundaries instead. Some of the things I have seen this year have seriously left me questioning the industry. I would like to see more skinny and stretchy fits and embroidery to come back – normal and wearable denim. I'm pretty sure SS18 is going to be full of pastels and florals though in terms of clothing.
What brands are you particular excited to see this season?
My usually loves are Valentino, Burberry, Gucci, Chanel and Topshop Unique. However, I was left really disappointed by last year's Burberry show. Christopher Bailey did his last season and there wasn't one piece I liked from the collection, which shocked me as I usually love everything. It's hit or miss for me as I can be excited by a brand but then once they get a new designer or decide to take a different approach, it can make or break the season.
How can brands/PRs best work with you around fashion week?
It does get a bit much when your inbox is constantly swimming with press releases on shows and general cold mail like that, so I would suggest making things a little more unique. Make the emails personal, hold interesting and exclusive events perhaps, or work on campaigns where you model some of the latest collections. Anything a little different might shake things up a bit.
What campaigns have you enjoyed working on previously?
There's been quite a few and I only select campaigns I love and am happy to be part of, but I would say the ones that have stood out to me are not fashion related, but for a cause instead. I've been part of Wear It Wild for WWF where I did a video, but also mental health and illness campaigns too to raise awareness. I think those have the most impact and influence.
What do you call yourself (blogger/creator/Influencer)?
I call myself a blogger. It's what I started out as and what I do on a daily basis, so that's what I always tell someone when they ask. If you become an influencer from that, that's great, but I'm more comfortable with the term 'blogger'.
What other blogs do you read?
I read quite a few! I enjoy the fashion blogs that get me thinking and who have a similar style to mine. Cupcakes & Cashmere, Brooklyn Blonde, Fashion Jackson, I Am Chouquette, Fashioned Chic, Mariannan, That New Dress, Not Jess Fashion… There's a lot that I enjoy!
Lorna Burford and Raindrops of Sapphire are just two blogs listed on the Vuelio Influencer Database along with thousands of other leading bloggers, journalists and editors. 
https://www.vuelio.com/uk/wp-content/uploads/2018/01/Lorna-Burford.jpg
430
760
Holly Hodges
https://www.vuelio.com/uk/wp-content/uploads/2019/09/vuelio-logo.png
Holly Hodges
2018-02-01 09:30:31
2019-09-10 15:24:45
Blogger Spotlight: Lorna Burford, Raindrops of Sapphire