Blogger Spotlight: Tamara Kalinic, Glam and Glitter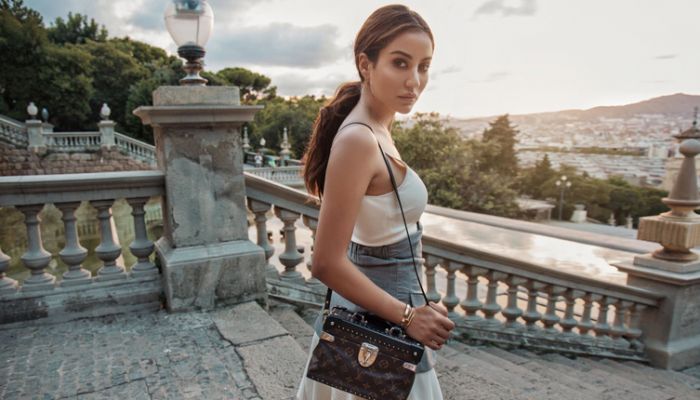 Glam and Glitter is the Top 20 Fashion Blog from Tamara Kalinic. Glam and Glitter has grown into an online diary of Tamara's lifestyle treasure trove, including the latest fashion finds, top travel destinations and the best beauty products! We spoke to Tamara about the insider's perspective at Fashion Week, new designers and working with brands.
How would you describe your blog?
It's a mixture of Fashion, Beauty and Travel. A diary of all of my purchases, best finds, styling tips and favourite lipsticks, from all around the world.
What makes your blog successful?
I think the fact that I started it out of pure love. There were never monetary calculations involved in the first years of my blogging. I really love what I do and would still do it even if it was unpaid.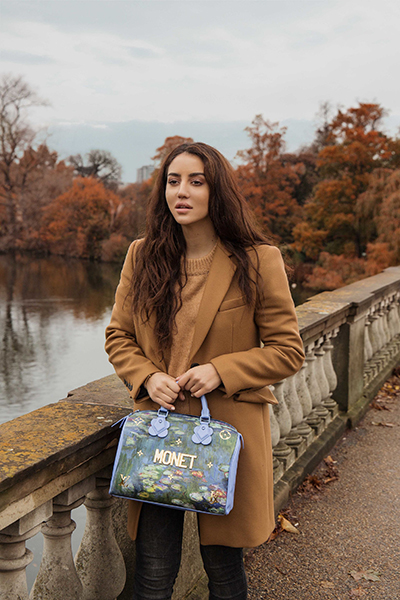 How do you use other platforms, and how does that tie back in with your blog?
I have a very clear vision of what each platform is for. Since I come from a different background and I did my masters degree on a topic of branding and strategy thinking, I try to apply the acquired knowledge to my current job. I use Instagram, Facebook, Twitter, Blog and YouTube for different things, and that is also something I often show to brands. It is very important not to get too comfortable and use these platforms for what you want to use them. You have to give your audience what they want to see.
How do you work with fashion weeks?
For more than four years now I have been attending New York, London, Milan and Paris fashion weeks biannually. This means that I spend 8 weeks out of 52 just looking at new collections, talking to designers, meeting the fashion house CEOs and even learning about brands' histories. Its truly an incredible way of learning the core about fashion. Imagine throwing yourself as a young pharmacist into this whole world of real fashionistas, could there be a better way to learn? From my experience, I don't think so.
Why are fashion weeks important for the industry?
Fashion Weeks are what makes it all roll. New collections, new trends, buyers, press – everything in one place. Young designers are making their first big sales, and big fashion houses are preparing a real show for their loyal fan base in the industry. It's an extremely important financial part of the industry, as well as for visibility and PR.
What should we expect to see for AW18?
I am thinking cowboy boots, tailored suits but oversized, more shearling and the colour teal. That is just me judging from the Men's collections that I have seen so far.
What brands are you particular excited to see this season?
I always love seeing new designers. That is something that inspires me the most. On the other hand, Milan Fashion Week is where I see most of my favourite designers, so after Milan my brain feels a little bit overwhelmed!
How can brands/PRs best work with you around fashion week?
This depends on so many factors, but it always helps knowing what their KPI is, that helps me come up with a way I could bring the desired results. I like my jobs to be natural, we are very picky when it comes to brands we work with, and money is not our priority.
What campaigns have you enjoyed working on previously?
My team and I are proud to only accept campaigns with brands we truly love, and with brands we previously worked for free because it was a natural fit. Some of the projects I enjoyed the most are ones with Cartier, Dior, Dolce&Gabbana, Fendi, Louis Vuitton. There is so much I love about my job that it would be hard to name just a few.
What do you call yourself (blogger/creator/Influencer)?
I always go for blogger, because when I starter over seven years ago, that was the only term in circulation.
What other blogs do you read?
I read international blogs and really love supporting my friends from around the globe. Besides the non-fashion ones, such as Career Girl Daily, I love going through feeds of Queen of Jet Lags, Lovely Pepa, Park and Cube, VivaLuxury and The Fashion Fraction. I love their creative input.
Tamara Kalinic and Glam and Glitter are just two blogs listed on the Vuelio Influencer Database along with thousands of other leading bloggers, journalists and editors. 
https://www.vuelio.com/uk/wp-content/uploads/2018/01/Tamara-Kalinic.jpg
430
760
Holly Hodges
https://www.vuelio.com/uk/wp-content/uploads/2019/09/vuelio-logo.png
Holly Hodges
2018-01-31 23:00:28
2019-09-10 15:25:25
Blogger Spotlight: Tamara Kalinic, Glam and Glitter