Proper bargain-hunting: Raspberrykiss on her beauty-on-a-budget blog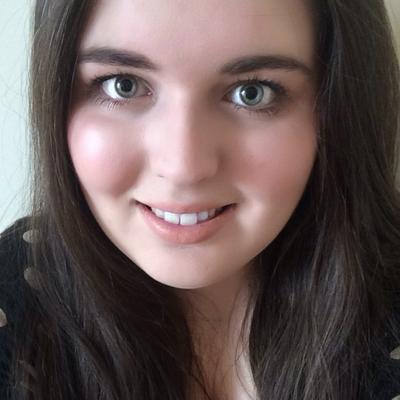 Blogger Spotlight with Shannon, author of top beauty and lifestyle blog, Raspberrykiss. Shannon spoke to us about what makes her blog different, working with PRs and bloggers becoming their own brands. 
Why should people read your blog? What makes it different? People should read my blog as it is packed full of exciting reviews and features from various brands and companies. I think my blog is a little different from your typical beauty blog as I often tend to focus a lot on budget-friendly brands, probably because I am a proper bargain hunter at heart.
How do you measure the success of your website? I'd say I measure success when it comes to feedback. Sure follower numbers are wonderful but to be honest, I feel like receiving an email or a comment from someone who has either enjoyed reading my content or who has found my content helpful gives me a greater feeling of success.
What advice would you give to someone who wants to start a blog? Definitely to be yourself and be transparent. Don't pretend you are something you're not because in the end your true colours will show. You want to build your readers' trust and honesty really is the best policy. I'd also say that you should try to build genuine online relationships with fellow bloggers and people in your niche. Have fun and make friends! The blogging community is full of interesting people waiting to meet you.
How do you work with marketers and PRs? I work with marketers and PRs by reviewing and featuring products. I am admittedly a little picky to who I feature. This is because I always have my readers' best interest at heart. Whenever I receive a PR email I think "Is this relevant for Raspberrykiss? Will my readers enjoy this sort of thing?" then I make a decision.
How do you use social media to promote/share content? What are the challenges? Whenever a new post goes live I automatically share it across my social media platforms. I also use Hootsuite to schedule and keep track of all things social media. I find Social Media is such a powerful tool and great for getting in touch with brands to inform them that I've blogged about one of there products. Its also great for keeping up to date with other bloggers. I find that one of my biggest challenges is getting the promotion tweets to "human" tweets ratio right. I want to share my content however, I don't want to spam people or annoy anyone.
What can PRs do in working better with you? I'd say to focus on building a genuine relationship with me. I don't bite and I'm always up for a friendly chat over email. I understand that the ultimate goal is to do your job as a PR however, I always find that a nice and friendly human touch always makes working with PRs much more enjoyable. I'm also not a huge fan of receiving press releases followed by a sentence such as "publish this immediately" it is really off putting and sometimes it can come across as a little rude. Oh and lastly, I think PRs should understand that us bloggers aren't just there to work for nothing. PR relationships are a two way street, both parties should reap the rewards. In my opinion bloggers should be compensated in some way for their work in helping to promote products, brands, companies and services.
What has been your blogging highlight? Definitely landing my job as a Digital Marketing Assistant. When I started blogging I honestly never imagined that it could launch a career. Now I get to work in an industry that I am passionate about and I get to go to work feeling happy. It also means that I get to collaborate and build relationships with some of my favourite bloggers on a PR level which means that I get to see both sides of the relationship which gives me a better understanding of both sides.
What will be big in your blogosphere in the coming months? I think more and more bloggers are going to start releasing their own products and services. I think that blogs aren't just about the individual anymore. People are making brands out of their sites and I think this is going to get bigger and bigger in the near future. It is a really exciting thing and I can't wait to see it evolve.
What does the Vuelio blog ranking mean for your blog? It is a great achievement for me. I am very grateful for the Vuelio blog ranking and it is something I am proud of.
Editorial information on Shannon, Raspberrykiss, and thousands of other media contacts and outlets, can be found in the Media Database.
https://www.vuelio.com/uk/wp-content/uploads/2015/11/Raspberrykiss.jpeg
400
400
Priyanka Dayal and Julie Hermans
https://www.vuelio.com/uk/wp-content/uploads/2019/09/vuelio-logo.png
Priyanka Dayal and Julie Hermans
2015-11-05 14:42:54
2015-11-05 14:51:35
Proper bargain-hunting: Raspberrykiss on her beauty-on-a-budget blog