Row erupts between MPs and BBC over Brexit impartiality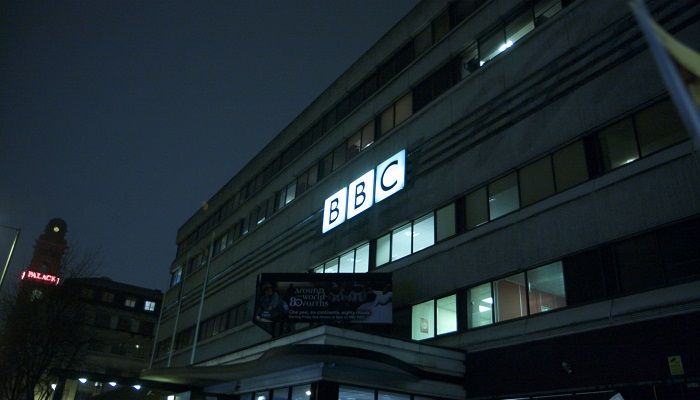 A cross party group of MPs have written to the  BBC's director general, Tony Hall, and the incoming chair of its new governing body, David Clementi, to warn that the broadcaster's reputation for impartiality may be under threat from its reporting style on Brexit. The letter claims that the BBC's ''focus on 'regretful' leave voters, despite there being no polling shift towards remain since the referendum, has led some to believe it is putting its preconceptions before the facts''.
The group of 72 MPs and 4 peers is comprised largely of Conservative MPs, but also members from Labour, UKIP and the DUP. They argue that "the posturing and private opinions of EU figures are too often presented as facts, without the vital context that they are talking tough ahead of the exit negotiations."
The letter also added that "many leave-voting constituencies have felt that their views have been unfairly represented" by the BBC, which was "weakening the BBC's bond with the 52% who voted leave and all who wish to make a success of the decision made".
The BBC dismissed the accusations, drawing attention to the fact that there were no specific examples to support what it said were otherwise vague statements. It also argued that politicians from across the spectrum were held to account by its reporting, and that staff were given guidelines ahead of last June's vote to ensure balance in reporting during the formal campaign period.
This isn't the first time that the BBC has come under scrutiny regarding its impartiality: last year Sir Michael Lyons, a former BBC trust chair and Labour councillor, suggested that it may have shown bias in reporting over Labour and Jeremy Corbyn.  It's notable that complaints of bias have come from across the political spectrum, which highlights the difficulty in appearing impartial when it comes to reporting stories which have a subjective angle. In these cases, there will always be someone who disagrees with the tone and reasoning behind them.
https://www.vuelio.com/uk/wp-content/uploads/2017/03/BBC-Manchester-700x400.jpg
400
700
Jake O'Neill
https://www.vuelio.com/uk/wp-content/uploads/2019/09/vuelio-logo.png
Jake O'Neill
2017-03-22 12:54:43
2017-03-22 12:54:43
Row erupts between MPs and BBC over Brexit impartiality