Media Spotlight: Alfred Joyner, International Business Times & Newsweek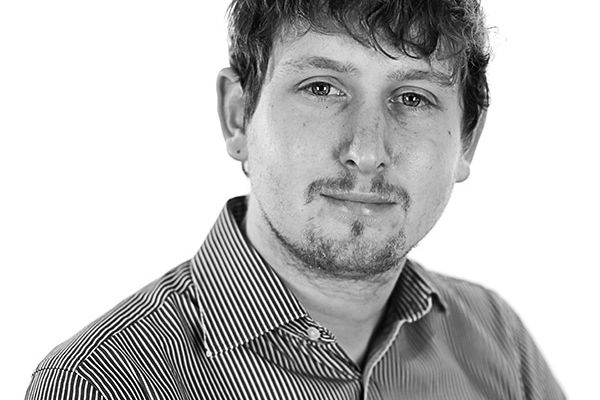 Alfred Joyner is the head of video at IBT Media, a fast growing global digital news organisation and parent company of the International Business Times & Newsweek. In this spotlight interview, Alfred explains how IBT Media has harnessed the power of online journalism, why Facebook is the perfect place to broadcast live videos, producing live content that is engaging, and why IBT Media are focused on growing their social presence this year.  
Could you introduce yourself and speak a little about your professional background? I'm the head of video at IBT Media, overseeing two of the organisation's brands, International Business Times UK and Newsweek International. I've been at the company now for over four years, previously working freelance for Bloomberg, October Films and the History Channel.
What do you most like about being the head of video at IBT Media? And what are the challenges? Running the video team at IBT Media is a fantastic experience as the organisation is very switched-on digitally and multimedia-focused, meaning that they understand the importance of video to a modern newsroom operation and are enthusiastic to both support my efforts and allow the team to innovate in order to stand out from the crowd.
Whilst it is fantastic to be producing video across the company, I do have to wear two hats as it were in order to make great video for both IBTimes UK and Newsweek, meaning that I have to be aware of the differences in the brands when producing video.
What sets IBT Media apart from its competitors? 
Unlike other legacy brands, IBT Media is a digital-first institution that from the beginning has harnessed the power of the web for it's journalism.
As a young and hungry newsroom, working for IBT can feel more akin to a blossoming tech startup than a traditional media organisation, and this inventiveness and drive can be seen in the quality work that we have produced.
Why did IBT decide to start using Facebook Live? IBT had been looking for a means to enter the live-streaming field, and the launch of Facebook Live seemed the perfect opportunity to dip our toes in the water.
Facebook has our biggest social audience, and so we knew it would be a great place to begin broadcasting live videos.
The fact that Facebook was actively ranking live videos higher on their system as well incentivised us to try the platform out.
Why do you think it is important for businesses to train their staff in relation to knowing how to use Facebook Live? It's important to train staff on how to use Facebook Live as whilst it is incredibly easy to broadcast live on the platform, it is rather more complex if you want your broadcast to be successful.
You are effectively asking the reporters who are fronting your FB Live videos to act as news presenters, so they need to be trained up as such.
You also have to keep in mind that this is the image of your brand being put out to the public, so whoever is presenting to camera needs to be engaging, knowledgeable and adaptable.
What kind of qualities make a good Facebook Live news story? 
I think there are three qualities that make a great Facebook Live news story: immediacy, unpredictability and emotion.
The immediacy of being live on the ground, whether at a protest or event, helps makes the audience member feel as if they were actually there. The unpredictable nature of a live video keeps the viewer interested, as they're not sure what exactly is going to happen next. Is a protest going to escalate? Is that person going to react positively or negatively to whatever they are doing on camera? Finally, emotive videos are great as they spark an emotional response in the viewer.
They are more likely to share a video if it made them laugh, made them cry; made them happy or made them sad.
For businesses who want to use Facebook Live, what is the best way to keep their audiences engaged with this type of live content? 
Engaging personalities make for the most engaging Facebook Live videos, so having a good presenter is key to keeping audiences interested.
Making sure the video looks professional is also key. A FB Live doesn't need to be as slick and polished as TV news, but the visuals, sound and connection all need to be good enough to make sure the live video is worth continuing to watch.
One of your reporters did a lot of coverage on Brexit last year on Facebook Live. What is the biggest difference in how people engage with your live content versus reading one of your articles? Someone reading our articles is looking for an intelligent lowdown on a news event, with up to date facts coupled with incisive analysis.
A live video is much more about providing an emotion. The viewer is looking for an experience of what the live event is like, as well as wanting to know information about the event being covered.
In the case of our Brexit coverage, whilst our articles tended to focus on providing information on the referendum and subsequent plans for leaving the EU, our live videos focused on how people were reacting to the decision. This was illustrated by us reporting live outside the Supreme Court on multiple occasions, where we captured the differing attitudes between the remain and leave campaigners on the legal process.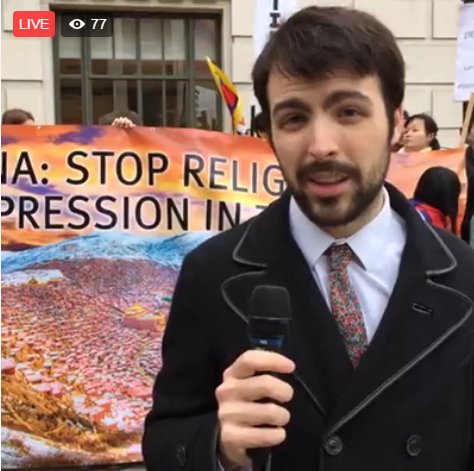 What trends do you think we will see this year in regards to live video and how businesses will be using them? Live video will continue to grow in usage across newsrooms, and so will the professionalism and quality of the live videos. Already, some organisations have effectively made the transition to live TV news broadcasts, employing multiple cameras and overlay graphics in their productions.
Whilst Facebook has captured most attention, the fact that other social media platforms like Instagram have recently entered the field  shows that these companies still feel there's room for competing platforms in the live market. I wouldn't be surprised if the likes of YouTube and Periscope staged a fightback this year and tried to attract more businesses to use their live services.
What kind equipment should businesses invest in to create live content? At the very minimum you need a good quality smartphone, but you should not stop there if you want to create a decent live video. Whilst hooking up cameras for live video can be a costly process, a cheaper alternative is to purchase a camera dedicated to live-streaming. We have used a Mevo camera for our studio broadcasts, which cost us around £240. The camera shoots in 4K, and syncs with your phone so that you can choose which parts of the image to focus your FB Live on, effectively created a multi-camera setup.
Sound is the most important piece of tech to invest in when producing live videos, so I would purchase a good quality microphone that works with the smartphone you are using to broadcast live. Finally, you want a strong connection throughout your broadcast to avoid any interruptions, so look to buy a Wi-Fi hotspot, or 'Mi-Fi' to improve signal.
At a recent conference, you said that you can repackage and repurpose Facebook Live content. Can you explain how this can be done? Whenever you broadcast live on Facebook you always have the option to save your content once the broadcast ends. We then hand over the footage to a member of our video team who edits the live video down into a digestible 90-120 second news package.
This is simple enough when covering a major event such as a speech or protest, but sometimes it can be a little harder to edit a FB Live Video down. This is where you have to be a bit more inventive about how you repurpose a video for your site.
For example we produced a FB Live video at the London Toy Fair in January where our presenter got to try out the most popular toys on sale this year. One part of the live-stream involved the presenter asking a retail expert about the toy industry, and it was one answer she had on how the toy industry had been affected by Brexit that we repurposed as a news video package for our site. This ended up being one of the most popular business videos we produced that day, showing how you can make one FB Live video work for one audience, that repurpose it to make it suit a completely different audience.
IBT Media are known for being innovative in digital media and social publishing technologies, what's next for IBT Media? We've got plenty of exciting plans afoot at IBT Media as we look to grow our operations across our brands both here in the UK and abroad. We recently established our trends and features desk at IBTimes UK as a means of providing a bridge between the news and social teams, focusing on the stories that are being talked about most online, and providing an analysis of trending issues in an intelligent, incisive manner.
Growing our social presence will be one of the key developments across the newsroom this year.
Will you be working on any exciting projects this year? We have a number of exciting video projects lined up this year. I can't speak about them in too much detail yet, but they will involve even greater collaboration across the newsroom to present a true multimedia experience, and will see us innovate with new technologies, particularly 360 video. Watch this space!
https://www.vuelio.com/uk/wp-content/uploads/2017/03/AlfredJoyner_VuelioSpotlight.jpg
600
600
Jake O'Neill
https://www.vuelio.com/uk/wp-content/uploads/2019/09/vuelio-logo.png
Jake O'Neill
2017-03-21 12:08:03
2017-03-21 16:13:26
Media Spotlight: Alfred Joyner, International Business Times & Newsweek