Should PRs follow up on a press release with a call?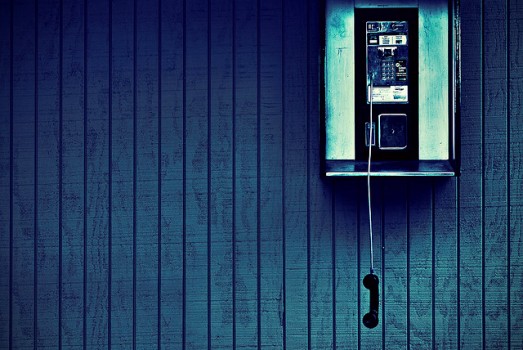 One of the questions we get asked very frequently by PRs is if they should follow up on press release with a call.  Before we answer that, let's have a look at what journalists feel about being contacted by PRs on their phone. Our own research from the Social Journalism Study and Social PR Study, both published earlier this year, found that 49% of UK PRs surveyed still prefer pitching stories to journalists over the phone. In comparison only 23% of journalists were actually okay about being contacted via their phone.  'This gap in the way PRs prefer to contact journalists and the way journalists like to be approached needs to be addressed if PR professionals want to maintain positive working relationships with the media,' noted the Social PR Study.
Despite the stats, the phone remains a more direct way to contact journalists and cannot be ignored all together. Debbie Leven, owner of PR Coach, sheds more light on how PRs should use this medium:
'When you follow up with a call and don't really know the journalist, it's tough to get through to them because sometimes they don't want to be bothered with a call, they're not at their desk, they're on deadline etc. It really depends on the press and media that you are actually targeting. One thing you can do is contact the journalist in advance of sending the press release. That could mean following them on social media, engaging them there, getting on their radar, building an offline relationship with them so there is a better chance that when that email lands in their inbox they actually open it. And if you've made that connection before hand, you're able to gauge if that follow up call is relevant and useful.
Moreover, If PRs do follow up with a call they should do so with something additional to offer journalists. If you call up and say I've sent you a press release but I can also offer case-studies or pictures and I just wanted to check if that is useful to you then you're providing additional value for them. That's the approach to use because you're trying to be helpful to them rather than just chasing and nagging. PRs have got a number of people to send their news release to so it's not always practical to be in touch with every single journalist on the list on a personal level. One of the things you want to avoid at any cost is follow up and say 'have you got my press release?'
Vuelio's latest white paper The Press Release Formula tackles more questions on the dos and don'ts of press release writing. It can be downloaded for free: http://bit.ly/1DtJmzz
Photo Courtesy of Fe Ilya on Flickr
https://www.vuelio.com/uk/wp-content/uploads/2015/08/follow-up-call.jpg
350
523
Priyanka Dayal
https://www.vuelio.com/uk/wp-content/uploads/2019/09/vuelio-logo.png
Priyanka Dayal
2015-08-06 09:36:58
2015-08-06 09:45:41
Should PRs follow up on a press release with a call?