Slummy Single Mummy to share the Untold Stories of parenting bloggers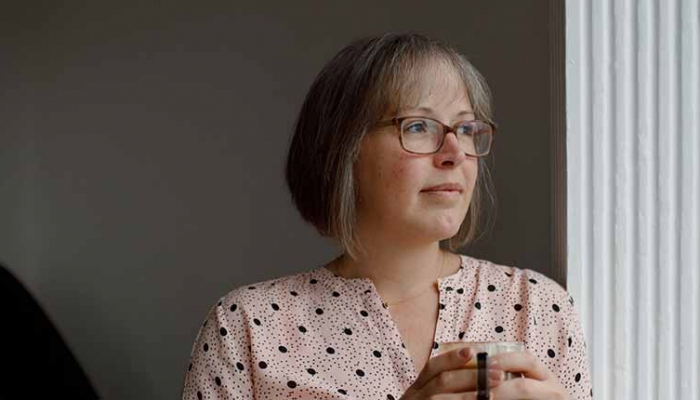 Award-winning parenting blogger Jo Middleton has launched Untold Stories – a space on Slummy Single Mummy where parents can anonymously share the issues they struggle with.
Finding a balance between public and private as a blogger sharing her parenting life, Jo's aim with the section is to create a 'safe, non-judgemental space for support and feedback'. As a popular blogger in the sector – number one in the Top 10 Mummy Blogs – Jo provides advice on food, money, love and travel alongside family life, as well as answers to other issues she faces in her Rants section. The parts of life that don't fit neatly into these topics is what she's now hoping to cover.
'As a writer in a public space there is always a balance between sharing enough to connect with people and keeping enough private that you respect other people's privacy,' said Jo, of the difficulties of balance in blogging and parenting. 'Talking to other parents and parent bloggers recently I've found that it's not just me that finds this hard.'
'What I've decided to do is create a space for people to anonymously share their stories – the sort of stories that we normally keep to ourselves but that shape our lives.'
With the pressures of sharing a successful family life now extending beyond those blogging or vlogging as a parent and to anybody with a social media presence, the less than perfect elements and vulnerabilities that come with modern life can be harder than ever to share with honesty. When even those with carefully locked-down Facebook profiles for close family rarely share authentically, online spaces for parents to ask questions and find others with the same issues, anonymously if needed, are increasingly important.
'For me, as a parent using social media, it's not so much that I don't WANT to share the less Instagrammable parts of my life, it's that I don't feel able to because everything I share is accessible by my children,' said Jo. 'I've loved how the more "real" side of parenting has become so much more talked about online, but it's normally focused on parents of younger children and can tend to be a little tongue in cheek, a bit more – "fish fingers for tea again lol!"
'For me it feels like there's a real gap in this kind of content but for parents of older children, because we are much more restricted by what we can respectfully share. This is the issue for me, that as much as we all want to be honest, sometimes you just can't. Having spoken to several parent bloggers with teenagers I know they feel the same.
'I'd also like to dig a bit deeper than the daily grind and pick out some trickier topics that might not otherwise be spoken about. Ultimately parenting can be a lonely business and I want other parents to feel like they're not alone, that other people are experiencing the same struggles.'
Believing there to be a gap online between what information is available and genuine support for parents, Jo is open to suggestions about subjects as well as contributions for Untold Stories. More about the launching section can be found on the Slummy Single Mummy blog here.
https://www.vuelio.com/uk/wp-content/uploads/2020/01/Jo-Middleton.jpg
430
760
Phoebe-Jane Boyd
https://www.vuelio.com/uk/wp-content/uploads/2023/09/vuelio-logo-200px.png
Phoebe-Jane Boyd
2020-01-14 11:33:28
2020-01-15 17:12:43
Slummy Single Mummy to share the Untold Stories of parenting bloggers