Snapchat analyst confused on hot mic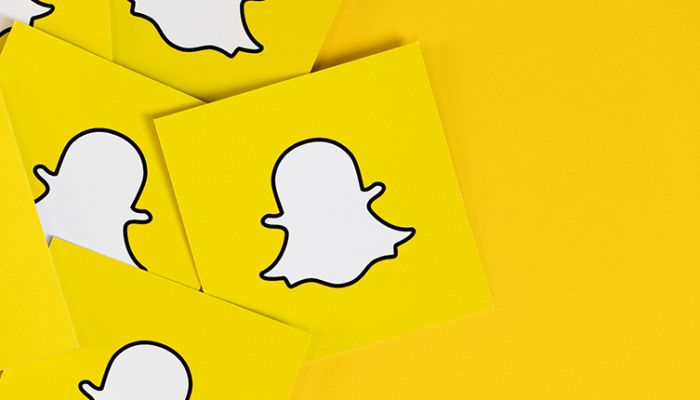 Shares in Snap continue to decline after recently announcing missed targets on growth vs estimates. So, at a time when the company should be cosying up to Wall Street and reassuring investors, the last thing that should happen is your chief bamboozles analysts.   
But that's exactly what happened when CEO Evan Spiegel was responding a to question from Wall Street analyst Rich Greenfield of BTIG who was requesting more details on growth hacking and the platform's push notification strategy.
The exchange, in which Spiegel suggested Greenfield 'go for a Google' in order to get the answers he wanted, left the analyst's colleague Brandon Ross to exclaim loudly and presumably accidentally, 'I didn't even understand his response!'.
Listen to the hot mic action in the video below or the full exchange here.
The transcript is as follows:
Greenfield: So maybe just to be clear: What exactly is the 'growth hacking' that others do? If you sending push notifications is not 'growth hacking,' what are others doing that you consider to be growth hacking and not real DAU growth?
Spiegel: Yeah, so I think there are plenty of examples online [laughs] if you want to go for a Google. But I think the most important thing for us is that when we're telling you about content on a service that is really highly relevant to you and from your very close friends. And I think people, as they become more aligned on push notifications to sort of relax the standards there, and I think it's important for our business.
Greenfield: Thank you.
Operator: Our next question is from Mark Mahaney with RBC …
Brandon Ross, BTIG analyst (loudly on hot mic): I didn't even understand his response!
At a time when your company's share price is struggling, investor relations are paramount to enable continued growth and support in order to turn your fortunes around.
Spiegel's convoluted answers were seen as 'cocky' and 'arrogant', as the man at the top seems irritated that he has to explain his company and policies to external parties.
In an age of rapid-growth tech start-ups and personality-driven businesses, the role of traditional Wall Street investment may seem archaic to young entrepreneurs that expect to lead the market and have their visions de facto 'believed in'.
No matter how disruptive you are, Wall Street and financial investment is still at the heart of modern commercial ventures and the sustainability of business in the 21st Century.
Having hundreds of millions of users may be a commodity, but if those who control the purse strings don't understand how, you're going nowhere.
Spiegel may sound like he regrets going public with his creation, but if he wants to thrive in the future then he'll have to play nice for now.
https://www.vuelio.com/uk/wp-content/uploads/2017/08/Snapchat.jpg
430
760
Jake O'Neill
https://www.vuelio.com/uk/wp-content/uploads/2019/09/vuelio-logo.png
Jake O'Neill
2017-08-14 09:08:13
2017-08-14 09:08:13
Snapchat analyst confused on hot mic