Blogger Spotlight: Elliott Rae, MusicFootballFatherhood.com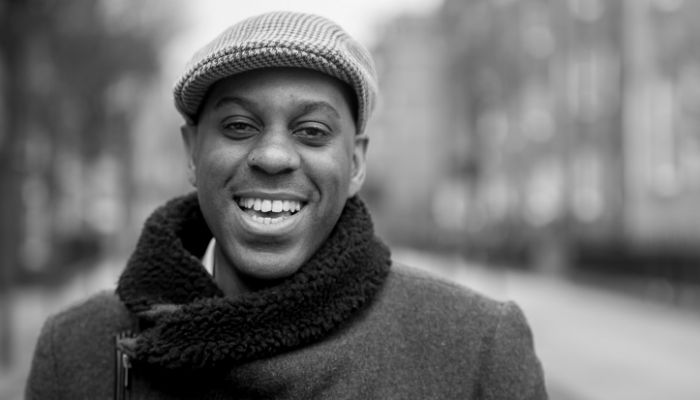 Elliott Rae is the founder and editor-in-chief of MusicFootballFatherhood.com. The site covers a range of topics around fathers and their interests, with a small team of writers specializing in different areas. We caught up with Elliott who told us about his fatherhood community, the five things that help balance his work/life and being at ease with PRs.
How would you describe your blog?
MusicFootballFatherhood.com (MFF) is the UK's first parenting and lifestyle platform for diverse fathers. It offers them a safe space to explore the roller coaster of parenthood through think-pieces, recommendations, conversations and community. We've been called the 'Mumsnet for dads' which pretty much describes what we are!
What prompted you to document your life as a father in a blog?
I started MFF when my daughter was three months old, on New Year's Day in 2016. I had loads of questions about fatherhood and wanted to hear about others' experiences.
I had all the normal questions that new parents have: 'How were they managing with the lack of sleep and complete change in their lives?' 'How did their relationships with their partners change?' 'How did they adapt their working pattern to ensure they had a good work-life balance?' All these questions were on my mind and while there were platforms out there with this content, none of the articles were written by people like me, for people like me. There was nowhere online that I felt I could read or discuss all the questions I had, so I started MFF to provide that space. Since then, the platform has grown into an established website with several contributors and a team who help me with marketing, strategy and management.
How do you help your readers in their journey as a parent?
We encourage and empower dads to be free to talk and read about things that are important to them; stuff like work-life balance, money management, relationships and, of course, music and football. We share stories from fathers through blogs, review family days out and parenting products via the #MFFrecommends series and host conversations in the community via the weekly #DaddyDebates Twitter chat.
What is a typical day in your life?
On a weekday my alarm goes off at 6.30am although I usually press snooze a couple of times so it ends up being around 6.45am when I actually get up! I then have a quick shower, change and race out the door to be at work for 8.00am.
I'll do a day's work (I have a very responsible corporate job) and try and get out of the office at 6pm. If I'm lucky I'll see my daughter before she goes to bed. I'll then usually quickly have something to eat, then work on the website for as long as I can before I get too tired! I work compressed hours which means I fit five days into four. So it's long hours from Monday-Thursday but come Friday it's daddy-daughter day and we have the whole weekend together as a family. This really works for me and means I can spend quality time with my family.
Fiday and the weekends are usually spent at various baby groups, birthday parties or other activities designed to make sure our daughter is tired enough to sleep come bed time!
How do you manage to balance your blogging career and being a father?
It's tough! It takes a lot of dedication and I am tired a lot of the time but I love living life to the full which means taking advantage of every minute to do something fulfilling and productive. I've actually written a post about this very subject and there are 5 things that I think really help me to balance all my responsibilities.
It's about having a routine so everyone in the family knows what's happening and who's doing what, when. This really helps to plan stuff and makes sure I don't double book!
It's all about teamwork! Sometimes my wife will cover for me and I'll cover for her. It just depends what we have going on but as long as we communicate and support each other there's always a way.
It's about being efficient. If I am writing an email or doing pretty much any other work-related activity, it's about finding the best and quickest way to do it while still maintaining the desired quality.
It's about changing and evolving. When you have a baby for the first time it's a massive change in your life and you need to adapt the way you do things. This doesn't mean life stops, it's just about doing things differently. Be smart about how you do things and anything is possible.
Lastly, and sadly, I do unfortunately sometimes sacrifice sleep. I try to look after my health in general but there are the days when I get less sleep than I should so I can work on my website. I'm trying to get better!
What did you learn about yourself after becoming a parent?
Oh my gosh, so much. I think the main thing is patience. I think I was pretty patient before but parenthood really tests that and takes you to the brink, especially in the early months. I've learned to be self-reflective and think about my behaviour because I now have someone looking up and learning from me. It's a massive responsibility but the greatest gift. Every time I look at my daughter I am just filled with so much love and amazement. Seeing her grow and learn is the best thing ever.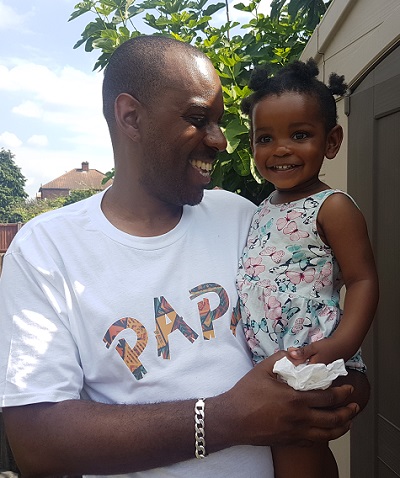 What are the main challenges that fathers face?
I've got a few! I think discipline is a hard one. It's tough to know when and how to discipline your child and it's difficult to find that right balance between being an authoritative figure and a friend. I'm not sure anyone is really sure if they are getting it right but you just have to go with what you think is best for you and your child.
I also think work-life balance is quite difficult. Fathers often feel pressure to provide the best for their family so they work really hard to be able to do that. But that means missing out on being a present dad which can be difficult. I think there are things in place to help change this (like the Shared Parental Leave policy) but it's difficult. I think those are the two challenges that most fathers will face but no doubt there are many more that are specific to everyone's personal situation!
How do you like to work with PRs?
I like to work with PRs that really value the platform we have and understand what we are trying to achieve and what we stand for. I am generally flexible as to how we work with PRs but I think the main thing is just to have a nice human relationship with the PR company. Behind the platforms we are all just normal people so I really like it when I can be myself and have a laugh and joke while still being able to have serious conversations about T&Cs, expectations and money.
And how can PRs improve their blogger outreach?
Ermm, good question! I'll talk about the experiences I've had which have gone well. So where it's worked is where the PR has taken the time to understand MFF and pitched a product or service that clearly fits with the platform. The approach has been nice and friendly but also succinct and clear about what the overall offer is. I like it when we can then work together to come up with a creative idea and then agree a fee and T&Cs. I think it's really important with what happens after the campaign is finished too. I like to provide a report on how the campaign went and it's always good to get feedback from the PR, this way we can both improve how we do things the next time and this usually results in us collaborating again!
What advice would you give to a new dad or dad-to-be?
To embrace it all and dive straight in! It's so important to bond with your baby from the very beginning so my number one piece of advice is to immerse yourself in the whole experience and be as involved as you can. Even though you'll be knackered it will be worth it in the long run because the bond you build with your child will see you through all the challenges that come in the months and years ahead.
What is it that helps you to cope when the going gets tough?
I really enjoy blogging and running MFF so I wouldn't say things get tough in that area, if anything it's supposed to be the stress reliever! But life can get tough sometimes and so I always make sure I take some time out. Whether that's watching a movie or going to visit friends and having a drink, just switching off from it all for a while is really important for me.
Elliott Rae features on the Vuelio Media Database along with thousands of other bloggers, influencers and journalists.
https://www.vuelio.com/uk/wp-content/uploads/2017/08/Elliott-Rae.jpg
413
760
Jake O'Neill
https://www.vuelio.com/uk/wp-content/uploads/2019/09/vuelio-logo.png
Jake O'Neill
2017-08-11 13:56:30
2017-08-11 13:56:30
Blogger Spotlight: Elliott Rae, MusicFootballFatherhood.com